When it comes to a baby we all want to make sure that everything in our home is just right. We want the right crib, diapers, wipes, and the list goes on. One thing we sometimes do not remember is the safety factors. When a baby is first born obviously they aren't going to go much of anywhere. Before we know it they are already scooting, then crawling and then walking. We wonder where the time has gone and then we remember we need to make our home safe.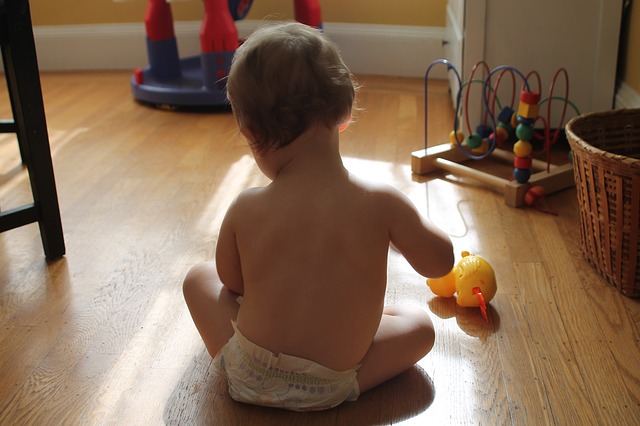 First of all, make sure your baby cannot get a hold of any materials, such as cleaning products. It is extremely important to keep them all secured away and here are some tips or reminders if you need a refresher.
Home Safety:
Move cleaning agents, medicines, hand sanitizer, vitamins, toiletries, mothballs, dishwasher pod packs, laundry pod packs, laundry soap, fabric softener and other potentially toxic items out of reach or lock them up.
Your purse or a visitor's purse can hold medicines, toiletries, and other dangers — move out of reach.
Get rid of toxic houseplants such as philodendron or move them out of reach.
Post the number for the American Association of Poison Control Centers' national emergency hotline, (800) 222-1222, near phones.
ACI has a great laundry safety PSA which highlights on tips for keeping young children safe during Baby Safety Month. You can also visit ACI's website and download their educational activity sheet that you can use to teach children what's safe and unsafe to play with in the home. Once completed by your child/children you can send to ACI and they will be more than happy to showcase them on their website!
Since September is Baby Safety Month – which is sponsored by the Juvenile Products Manufacturers Association (JPMA) – take some time to look around your home! The best way to really know what is a threat to your children is by dropping down to a child's level and crawling throughout your home, this will actually provide you an idea as to what your child can come in contact with. Try to see what they see from a baby's perspective. If you have any stories to share please feel free to do so in the comments.
We're working with ACI to encourage you to put laundry safety on your radar screen, take action and Pledge to be the KEY to a safe laundry room and routine. Together, we can make a difference and bring that number of calls to poison control down!
Here's how you can get involved:
Take the KEY Pledge online at keypledge.com and follow ACI's simple steps to be the KEY to your family's laundry safety. You'll also be automatically entered to win a $2,500 gift card!
Follow along on their Social Media: Twitter|Facebook
To learn more about the safe and proper storage of laundry packets, watch ACI's PSA video here.
*NO PURCHASE NECESSARY. Ends on December 31, 2016, at 11:59 p.m. ET. Open to legal residents of 50 U.S. and DC, 21 and older. Void where prohibited. For Official Rules, go to http://www.keypledge.com/Keypledge/TermsConditions.html