Yikes You've Got to Check Out Zike®!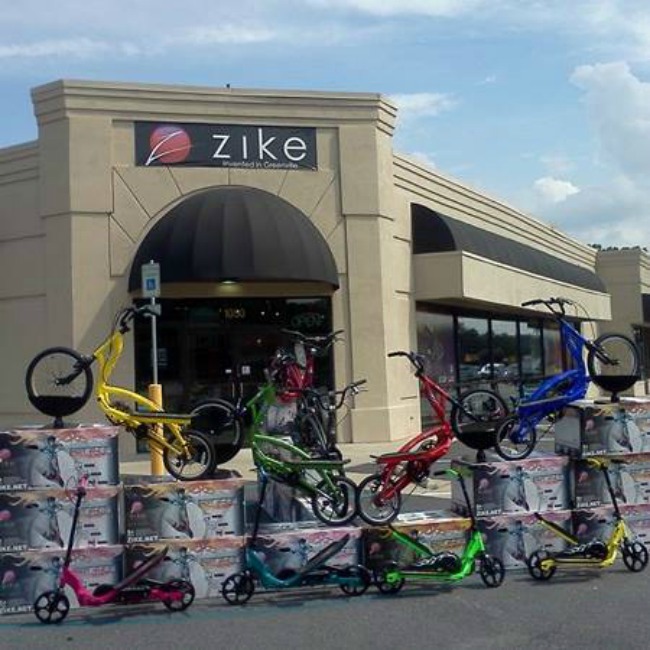 It's not a scooter…It's not a bike….cause they put them together and created a Zike®
We got a Zike and wow is my grand daughter excited! She has had a blast on her Zike®Z100. She zooms up and down our street and gets plenty of exercise. Miss K is tall, but thin, so I'm guessing that her Zike will be usable look after she turns 10
About the Zike®Z100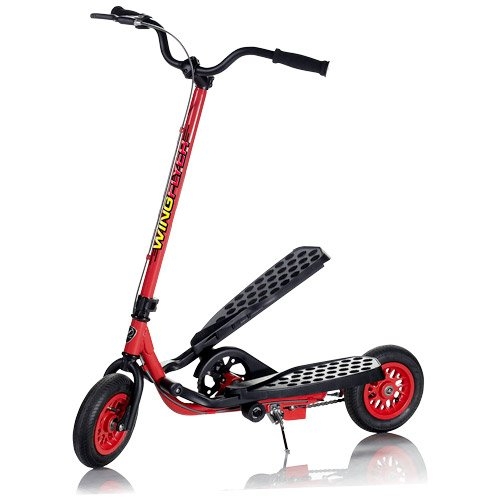 The Zike®Z100 is designed for children ages 6 to 10 weighing less than 150 lbs, and features a rugged steel frame with aluminum alloy wheels and air-filled tires, textured grips and reflectors on the pedals and a hand braking system. Kids will enjoy ziking everywhere on their Zike® Z100® and parents will appreciate the multitude of health benefits their children are gaining! The Zike is unlike anything you have ever seen before and provides hours of fun and fitness!
This baby was so easy to put together. My daughter had it out of the box and assembled in about 15 minutes flat. She was impressed with how sturdy it was, when she was finished. Then, off Miss K went. She had to admit that it gave her quite a work out.
Specs:
Patented smooth drive system
Rugged steel frame
Aluminum alloy wheels
Air-filled tires
Comfortable rubber grip handles
Textured grips and reflectors on pedals
Folds easily • Supports up to 150 lbs.
Recommended for ages 6 – 10
Remember to fully inflate your tires to 45 psi.
This model comes in the red, shown above and green (which we chose). Zike has models for kids and adults alike. Each is made from high quality materials.
Zike Z150 Stepper Scooter – Comes in White and Silver – For ages 10 and up and supports up to 160 lbs.
Zike Black Maxx Stepper Scooter – For ages 6 – 10 and supports up to 150 lbs.
Zike Z600 – Comes in White and Black – For ages 11 and up supports up to 180 lbs.
Zike Saber – Comes in Green, Blue and Dark Blue – For ages 10 and up and supports up to 200 lbs.
There are great health benefits associated with exercising on the Zike: Improved Posture, Burns Calories, Cardio Workout, Improved Balance and Coordination and more. Check out what Dr. Leon A. Dickerson, retired orthopedic spine and pediatric surgery specialist, has to say about the Zike, HERE.
Connect with Zike: Shop | Facebook | Twitter
Disclaimer:
This product was received from the Company for review purposes only. All thoughts and words in this post is my own and I was not paid to endorse it. I am only voicing my opinion about this product.