The Juppy Ultra Comfy is our 2016 model. It is a reinterpretation of what works when teaching your baby to safely learn to walk. It is a solution to a previously recognized but unsolved challenge for parents of babies beginning to walk; babies strong enough to begin walking but not strong enough to walk alone.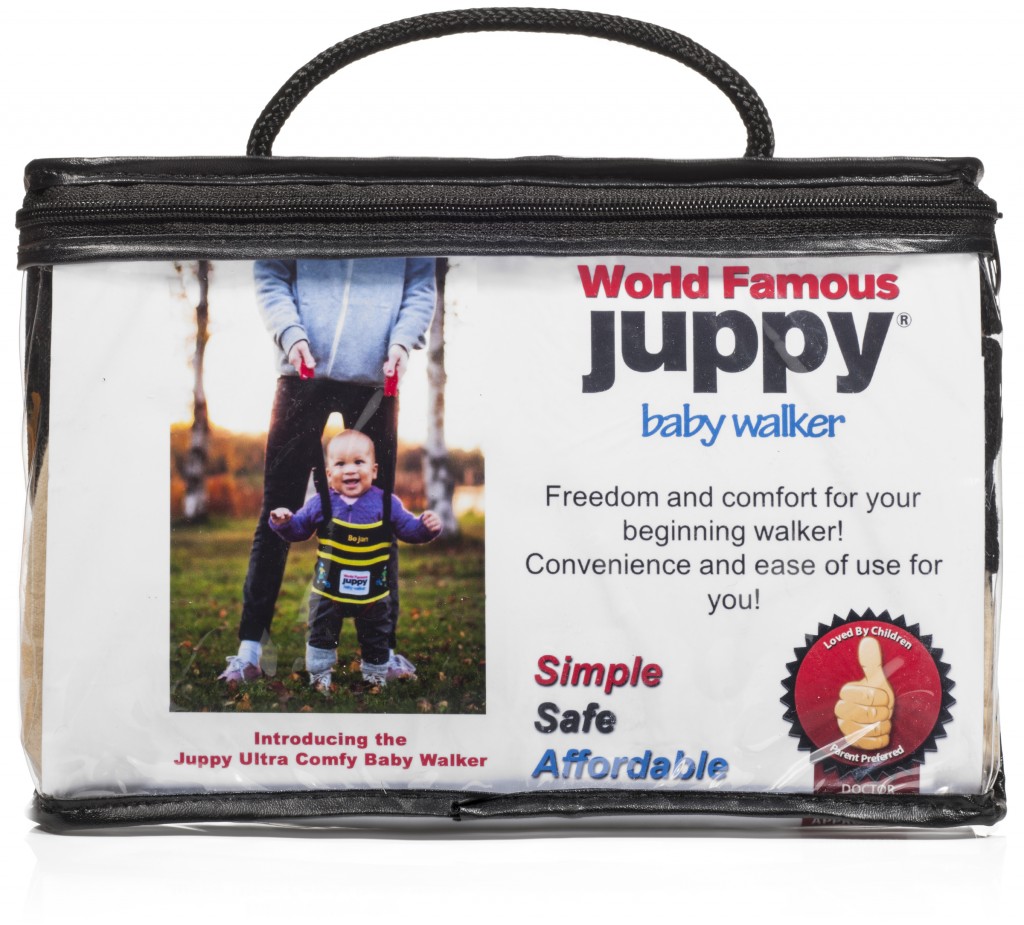 The Ultra Comfy builds confidence in your baby and teaches balance while you maintain your natural posture eliminating the grueling task of hunching over. The Juppy has easily adjustable straps that accommodate your height whether you are 5'2" or 6'9" the Juppy Ultra Comfy was created for optimum comfort and safety with your baby's delicate body in mind.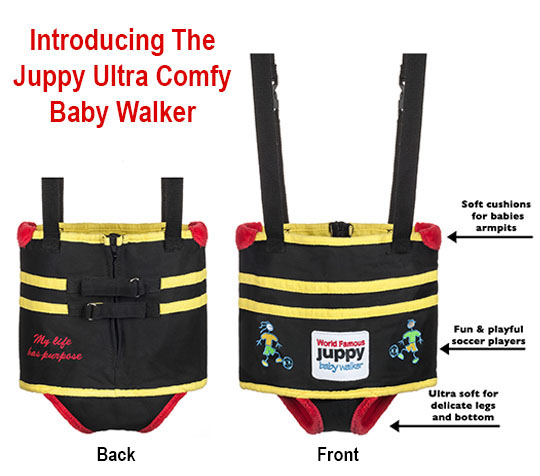 This upgraded Juppy comes standard with soft gentle fleecy hand grips, soothing delicate cotton placed for comfort of your baby's armpits, spandex in the crotch for flexibility and then adding a layer of ultra soft fine woven cotton to ensure superior comfort for delicate legs and bottoms. The Juppy Ultra Comfy is the only baby walker that offers you a sturdy state of the art zipper that provides you the safest and most practical baby walker on the market.
The Juppy Ultra Comfy will accommodate up to a 24 inch waist and holds up to 35 pounds safely. The unique design eliminates the problems associated with similar products for example other parent assisted walkers tend to be extremely uncomfortable under the armpits and the crotch area because of their lack of proper padding. The Juppy Ultra Comfy is made of 99% cotton 1% spandex, it is machine washable on gentle cycle or hand wash. Hang to dry.