Is there anyone more difficult to shop for than Dad? The last thing you want to do is buy him yet another cliche necktie for Father's Day. If you are facing this dilemma yet again,
Woodland Inspirations
has your solution! They have created the internet's largest selection of handcrafted,
wooden neckties
that greatly surpass the quality of anything else out there. The best way to describe these ties is as "wearable wooden art." Woodland's handmade ties aren't painted or stained, they are simply fashioned together using many different kinds of beautiful hardwoods to create a wide selection of stunning patterns. The ties are fully adjustable to fit any neck size and rest comfortably (surprising so considering they are made from wood) from a high-quality elastic cord.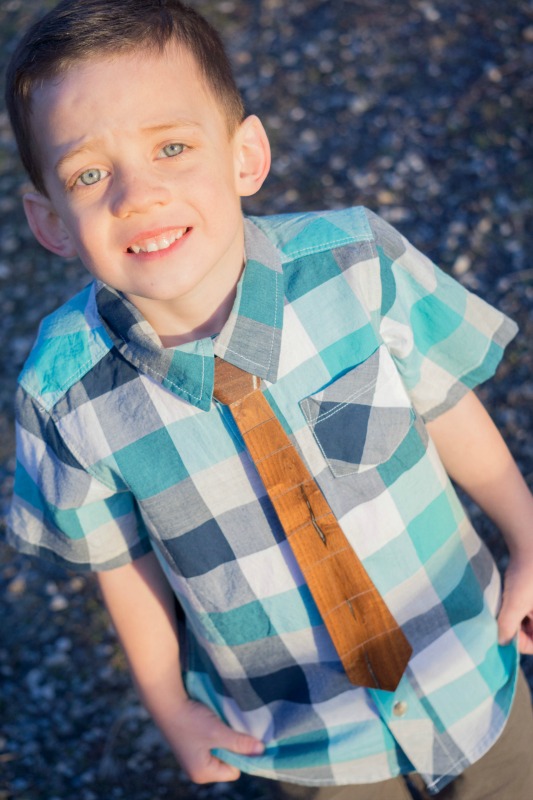 Designed and fabricated by the master craftsman of Woodland Inspirations in the USA, Woodland's neckties are made from 100% natural reclaimed hardwood and are finished to perfection to last for many years to come. When talking about their company, the Woodland folks told us that to get their wood, they salvage trees from people's yards that would otherwise be headed for the local landfill. As we mentioned before (we just can't get over it), their flashy patterned ties are never painted or stained. To make their amazing patterns, they painstakingly piece together by hand various types of wood, taking advantage of the natural colors of many different types of beautiful hardwoods. This is actually fairly shocking when you look at one of their patterned ties up close and realize how challenging that would be to do with wood!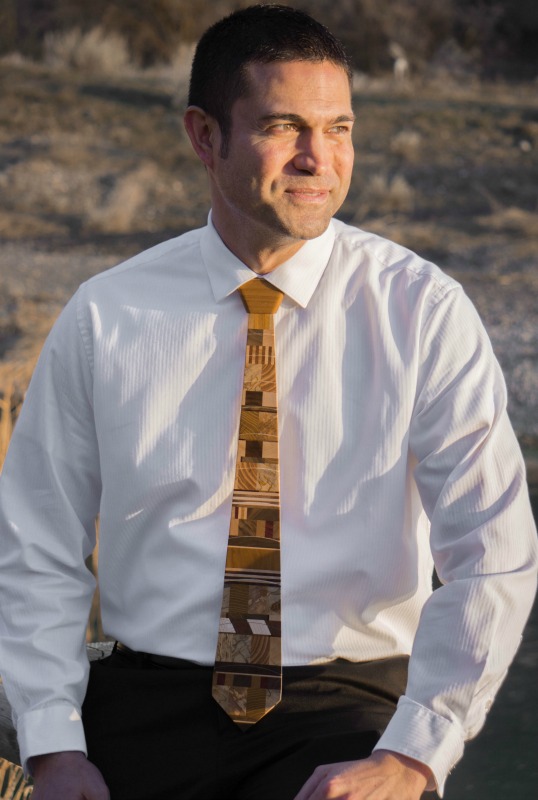 Woodland Inspirations is a family-owned and operated business located in beautiful Northern Utah. The techniques they use to create their products have been handed down through the generations and are fueled by a deep love of woodworking and of the wood itself. They find great joy in bringing out the natural beauty that exists in hardwoods, especially woods that would otherwise be discarded and end up in a landfill. In addition to their neckties, they make custom furniture, cabinets, home decor, and many other amazing items. To get your Father's Day tie and check out their other unique products, you can head to their website
woodlandinspirations.com
. If you can't find what you are looking for on their website, get in touch with them as they can literary make just about anything out of wood that you can imagine! Use discount code MomBlogSociety10%OFF to get 10% off your entire order today!