Father's Day Gift Guide 2014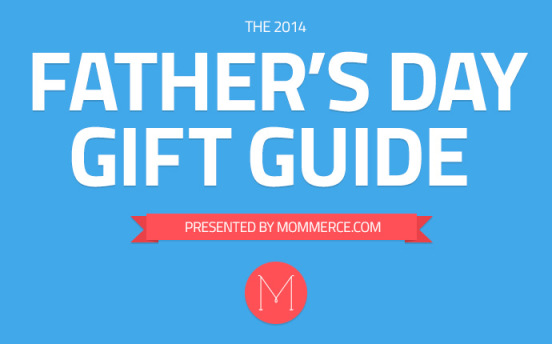 Father's Day just around the corner! I can't believe how fast time flies! For many of us it's a time to celebrate and honor our fathers.Picking out the perfect gift for dad can be a trying experience to say the least! I know my dad is pretty picky and never gives a clue as to what he might like for Fathers Day. One things for sure, I will not be buying dad a tie this year! I think as a kid I bought him a tie every year, the funny thing is, my dad didn't even wear ties except on spacial occasions. Poor dad. He would take his tie every year with a smile and never said a word. As an adult, I went out of my way to make up for all those ties dad received on Fathers Day. Below is a list of amazing Fathers Day gifts! I know that my dad would love any and ALL of them. If you're shopping for your dad this Fathers Day, take a little time to pick out a gift that's perfect for him. He deserves nothing but the best!
Brooks Brothers Gingham Shirt
Non-iron sport shirt, made from Supima® cotton oxford. Original Polo® button-down collar. Center back pleat. Front placket. Golden Fleece® embroidery at left chest. Contrast color on inside collar and cuffs. Deep yoke. Machine wash. Imported. Also available in Slim fit. They have many different colors to choose from, though I'm very partial to this blue color. As the country's oldest clothing retailer, Brooks Brothers is proud to uphold the same traditions and values for nearly two centuries. We believe these are the reasons why our customers consider us to be far more than a store. You can learn more about the Brooks Brother's history and heritage HERE. Be Sure to take a look at their full Father's Day Gift Guide! You're gonna love what they have to offer.
Follow them: Facebook Twitter Instagram Pinterest
John Varvatos Washed Linen Boat Shoe
They've merged their signature Schooner silhouette with a classic boat shoe design for a remarkable everyday slip-on. Finished with details like a laceless closure, vintage hardware as well as hand stitching on the washed linen exterior. Size & Fit: This shoe runs small; Please order a half size up. Complimentary Shipping & Returns. John Varvatos is a brand that occupies a unique place in the landscape of American design. It unites old world craftsmanship and refined tailoring with modern innovations in textiles and a rock 'n' roll sensibility. Launched in 2000 with a collection of tailored clothing and sportswear, the brand now represents an entire lifestyle that includes belts, bags, footwear, eyewear, limited edition watches, luxury skincare and fragrances, as well as the younger, edgier John Varvatos Star USA collection and Converse by John Varvatos.
Tessemae's Father's Day Grill Pack
Tessemae's All Natural is the world's fastest growing fresh condiment company. It started when the oldest of three brothers marched a Tupperware container filled with their mother's homemade salad dressing recipe into the grand opening of a local grocery store back in 2009. Over the next 5 years, the brothers have achieved national distribution in Whole Foods Markets and Safeway grocery stores with a complete line of "clean" salad dressings, marinades, rubs, and sauces. Tessemae's has just launched their new Father's Day Grill Pack. Complete with Ketchup, Honey Mustard, Teriyaki Sauce, Hot Sauce and brand new Slow Roasted Garlic Spread, this pack delivers the same real, simple, bold ingredients that can be expected from Tessemae's. The must-have culinary accessory for any dad who wants to perfect his grilling skills this summer, Tessemae's is the perfect complement to grilled veggies, meat or protein. Using only all-natural ingredients (ones you know and can actually pronounce!) and made with no refined sugars, these paleo-friendly, dairy free, spreads and marinades can turn any BBQ into a real culinary feast. From now until June 10th, Tessemae's is offering a special price ($25) for the entire grill pack with guaranteed Father's Day delivery.
Follow them: Facebook Twitter Pinterest Instagram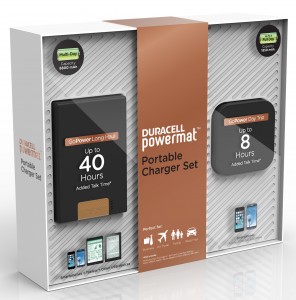 Duracell PowerMat Portable Charger Set
A great gift to give that special dad or grad in your life more power and protection for his iPhone 5s or 5. The Duracell Powermat wireless charging pad and PowerCase together make powering and protecting your iPhone 5s a breeze. The PowerCase's built-in 2000 mAh battery provides up to 100% extra battery power, while shielding your iPhone from nicks and bruises. The PowerMat lets you recharge your iPhone and PowerCase wirelessly by simply placing them on the mat—no need to plug in your iPhone. And if you're at a different location from the PowerMat, you can also recharge your iPhone and PowerCase with a micro USB cable through the USB port on the case. You can also find these at the Sam's Club!
Cabelas Masterbuilt Sportsman Elite Window Smoker
This smoker is literally SMOKING and amazing! The smoker comes in 30″ (4 racks) and 40″ (6 racks). The smoker comes with Window and Stainless Steel Door — See how your smoked meats, cheeses or vegetables are coming along through the integrated window. Built-in meat probe displays the food temperature. Digital temperature and time controls. Thermostatic-controlled temperature. Built-in internal cabinet light. Four racks provide 730 sq. in. of cooking space. Can hold six racks for a total of 1,095 sq. in. of cooking area. 25-lb. capacity. What Father wouldn't want one of these?
Follow them: Facebook Twitter Pinterest
Ray-Ban REMIX Sunglasses
Ray-Ban is giving YOU the power to custimze your own mix of sunglasses! You get to choose your style frame, lenses, and more. Ray-Ban has been producing timeless classics in eyewear for over 60 years. From their Aviator Classics, to their ever-popular Wayfarer Sunglasses, Ray-Ban has been at the forefront of Eyewear style. Now with Ray-Ban Remix, you can fully customize the look of your Ray-Ban sunglasses. Choose your model, the frame color, lens colors and more. You can even get a pair engraved just for your Dad.
Follow them: Facebook Twitter Pinterest
Harry's Father & Son Shave Set
This is definitely one of my favorite gift guide ideas! What a better way to bring Father & Son together to create bonding moments while shaving? I'm a huge fan of this! Plus, you can even get the razor handles monogrammed! Like most of the men in your life, they've long had to choose between over-priced, over-marketed razors that disrespect your intelligence, and low quality, cheap razors that disrespect your face. They knew there had to be a better way, so they created Harry's as a return to the essential: a great shave at a fair price.
Follow them: Facebook Twitter Instagram
Nike+ Fuel Band
The Nike+ FuelBand SE Silver features polished stainless steel clasp, bezel and screws. It has handworked, mirror polished surfaces to highlight craftsmanship and detail. This is the perfect gift for the active Dad or even one who might need a little encouragement to get moving more. Nike's Nike+ platform makes it easy to start tracking your progress and work towards higher goals.
Follow them: Facebook Twitter Instagram
Omaha Steaks For Dad – The Dad Pack!
It's time to treat dad this Father's Day with custom-built combos guaranteed to thrill! We've assembled our customer favorites perfect for gifting and grilling and when you select the Father's Day Deal, Father's Day Favorites, Father's Day Griller Package, or The Dad Pack, we'll ship your entire order FREE and include 6 FREE Omaha Steaks Burgers to each address in your order! There's never been a better time to spoil dad, and at these prices, you might as well treat yourself too! Impress Dad this year and still get a Deal from your friends at Omaha Steaks. Succulent and tender – Dad's sure to love our Filet Mignons. Bold, beefy and naturally lean, Top Sirloins will take Dad's grilling to new heights. Add genuine Omaha Steaks Burgers, ground from our own lean beef, and Boneless Pork Chops and you've got something to impress every pop! Order now – Father's Day will be here before you know it!
Follow them: Facebook Twitter Pinterest
Wine.com – Wine for Dad!
Celebrate your Dad this Father's Day with some great wine! Whether you buy a few bottles for dinner, or sign him up for a monthly wine club membership, Wine.com has the best selection of wines online. Check out their selection of 90+ point wines for under $20! With their convenient services, huge selection of wines, and easy delivery…I'm sure you will find some great bottles for him to enjoy!
I hope this Fathers Day gift guide has helped you pick out the prefect gift for dad. I mean what dad doesn't like steak, grilling, smoking meat, dressing nice and looking great?
Happy Fathers Day to all the amazing fathers out there!
"Disclosure: Compensation was provided by Mommerce. The opinions expressed herein are my own and were not influenced by any brand.