One of the hardest things about being a mom is trying to juggle a work/life balance. I'm always worried I'm committing too much time to one or the other. Summer is coming up, and many of you may be looking for the perfect opportunity to earn an income but also have time with your kids! It is hard to find a reliable job that offers good pay, flexibility, and benefits all rolled up in one.
Flexible Hours, Flexible Schedules + Great Money & Benefits – Perfect for Moms!
Having a flexible schedule is so important when you're raising a family. There are some really wonderful opportunities out there, and I didn't want to miss the chance to tell you about Welcome Wagon.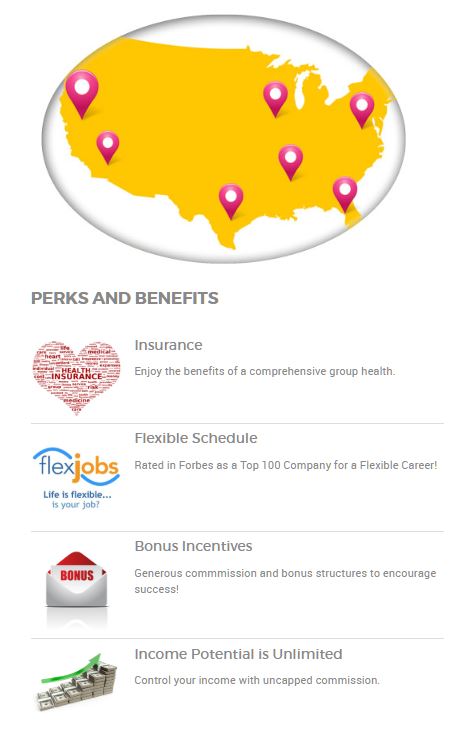 Welcome Wagon is looking for a Community Marketing Executive (CME) to sell their print, digital marketing, and social media programs to local businesses.
Back in 1928, Welcome Wagon started working with their impressive idea of delivering a welcome basket filled with samples from local businesses, along with helpful community information, to new homeowners.
Not only does it provide homeowners with valuable information, but it has also been a wonderful tool for local businesses and professionals to gain exposure. As times have changed, Welcome Wagon has decided to evolve with technology.
Today, they send a personal welcome gift in print and digital format. The personalized gift book offers tips for around the home, places to store personal information, and gives recommendations on local businesses, which can also include housewarming gifts as an incentive to meet them first!
The opportunity with Welcome Wagon is a consultative outside sales role where you will get to partner with local business owners to help them grow their businesses. You will have the opportunity to reach out and meet new people, prospect new accounts, and maintain client relationships. You do this while presenting the benefits of Welcome Wagon's phenomenal marketing products and services. To top it off, you won't be competing with other Welcome Wagon Executives, as they offer DEFINED, PROTECTED TERRITORIES!

Welcome Wagon gives you UNLIMITED EARNING POTENTIAL, WITH ZERO CAPS!
When you start with Welcome Wagon as a full-time Community Marketing Executive, you'll receive training compensation of $2000 for the first 60 days, which is paid $500 per pay period PLUS commissions. For those first two months, you'll be reimbursed a minimum of $200 a month for your car mileage. After that, your reimbursable expenses will be based on your monthly revenue, ranging from $100 to $450.
After your 60-day training period, you'll receive 100% commission, which is paid on a monthly basis. There are also multiple opportunities for bonus incentives – monthly, quarterly, and annually. CMEs will receive between 20-25% commissions during each monthly sales cycle based on their commissionable sales activity. An average annual contract sale is approximately $3,500.
Top sales performers who meet established criteria are recognized and are added to the Sales Leadership Club. Members receive extra monthly expense reimbursement, a vacation bonus, and an annual Sales Leadership Convention Cruise, in addition to other company benefits.
All this, and you are eligible for Medical, Dental, Vision, and Life Insurance coverage the first month following 60 days of employment.
Apply today! Working as a Community Marketing Executive offers the flexibility of working your career around your busy mom schedule. Here's your opportunity to let your warm, friendly personality shine! Good luck!