There are few things worse than having a sick child. Except, maybe, trying to get a sick child to take medicine. And if you kid has a sore throat, forget it. It's nearly impossible to get them to eat or drink anything! That's why I was super excited to find out about Lolleez lollipops.
You can give your kids a treat while treating their sore throats! One of the best parts of Lolleez and what sets them apart from other types of lozenges and sore throat remedies are the unique flavors available. Personally, I cannot to this day enjoy anything orange flavored. It reminds me of the taste of baby aspirin. You know, from back in the day when parents gave kids under 18 aspirin. Still, kids associate cherry-flavored and grape-flavored "treats" with medicine. This is exactly why Lolleez offers flavors kids love like watermelon, strawberry, and orange-mango.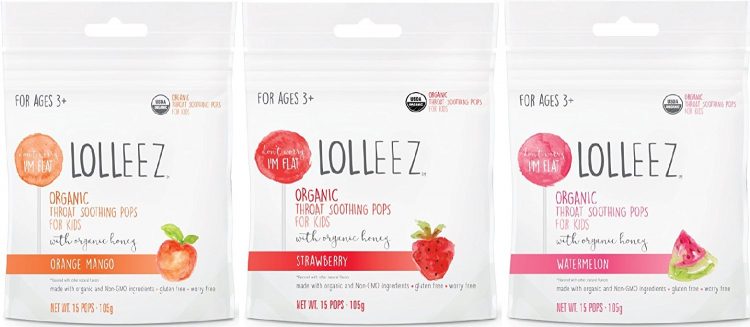 Sore throats are the worst for kids, and Lolleez founder Melissa Evans agrees. She says: "few ailments cause overall unhappiness to both kids and parents like a sore throat. Whether it's allergies, a cough or a cold, a sore throat is painful. Every time you swallow, it's there and it hurts," There is nothing worse than watching your child suffer, so I'm really excited to be able to offer an organic and worry-free throat remedy that can help soothe both physical (child) and emotional (parent) pain, with the launch of Lolleez.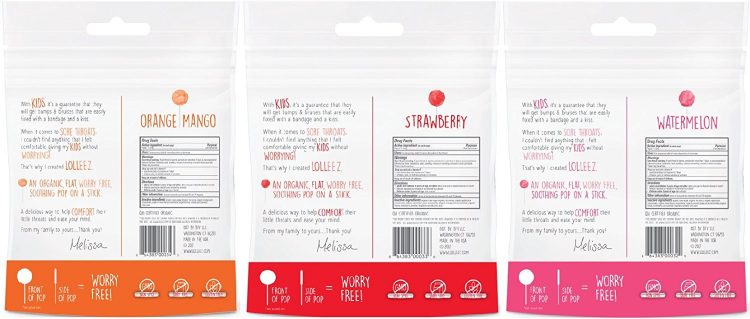 I agree! If there is anything that I can do to help my kids when they are not feeling well, I am willing to try. Sore throats are terrible, and they can lead to a bunch of other problems like dehydration and weakness due to lack of eating and drinking. I love that there is something available that will help my kids feel better fast!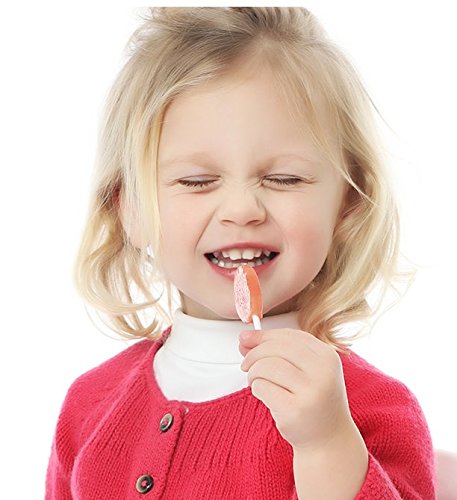 Why is Lolleez different than other products?
The Ingredients! Lolleez are made from USDA Certified Organic ingredients AND from ingredients that you can pronounce–like natural fruit pectin and organic honey. They are also non-GMO as well as gluten, dairy and nut-free.
The Shape! Lolleez are made in a worry-free flat shape and on a stick, not a round ball, which could be a choking hazard.
The Flavors! Lolleez comes in three delicious kid (and adult) friendly flavors: watermelon, strawberry, and orange-mango. They surveyed hundreds of kids and the Lolleez founders determined that traditional flavors like cherry and grape have a negative association with medication. These yummy flavors are new and exciting to kids, and they are happy to eat them!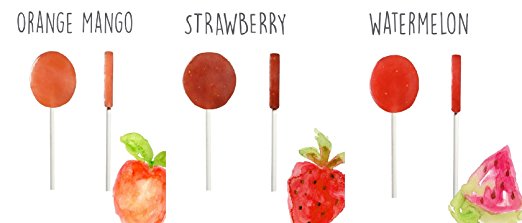 Ok, that all sounds great, but how does it help a sore throat? Well, Lolleez are infused with natural organic honey and fruit pectin. That's the key: Fruit Pectin. Pectin comes from citrus fruit and is a natural demulcent. This means that it temporarily relieves swelling and irritation. Sucking on a Lolleez coats the throat and provides comfort!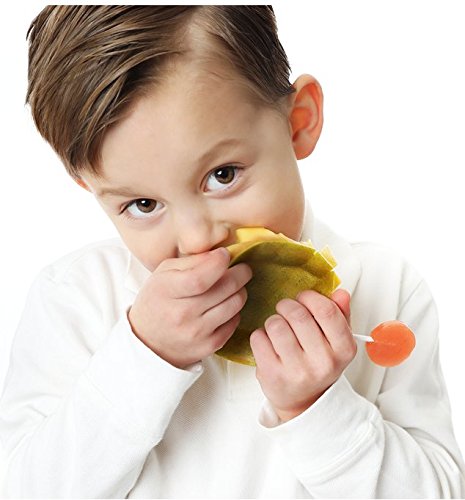 So, where can you get Lolleez? They'll be available nationwide just in time for allergy season. Sometimes, I think that this time of year is even worse than cold and flu season for our kids! Anyway, you can get them at Target, through Amazon, and other retailers. I plan on having a few bags around just in case. And to be truthful, I'll probably have one or two myself! I'm so glad I found a way to help my kids' sore throats in a way that makes me feel happy about how I'm treating it!