For industrial grade flooring, you need to find something that easy to clean and maintain and is cost-effective at the same time. There is something you can trust, and that is commercial epoxy flooring. There are more than 30 types of epoxy and industrial flooring systems available today, so it is easier to find the one that suits your needs.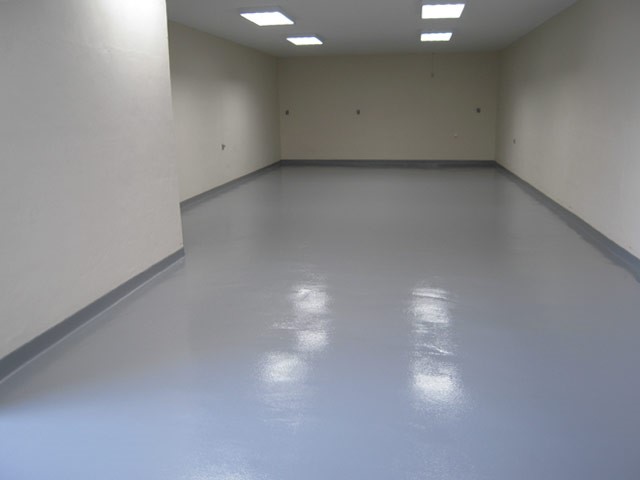 Before going any further, you should educate yourself about the types of epoxy flooring systems. Here is the information you need to help select the best commercial epoxy flooring NYC.
Self-Leveling Epoxy Floors – As the name says, they are quite suitable for most surfaces. When they are applied over new, old, cracked, damaged – literally any type of concrete floors – self-leveling floors provide a smooth, even, unwrinkled and sturdy surface. These are available in various colors and designs so that you can customize the flooring based on the other objects of the place, be it wall or furniture or anything. The colors and patterns can also be used to highlight work zones and to denote traffic patterns. This type is used when you want your place to look great along with having the sturdy features as chemical, heat, water and chemical resistance. Most commonly used for manufacturing facilities, showrooms, commercial garages, kitchens, warehouses and so on.
Epoxy Mortar Floors – These are the strongest of all the epoxy type of floorings available till date. They build quality is impressive and seamless too. The materials used are 100% solids epoxy and graded or quartz sand. They are highly resistant to chemicals. Mortar systems have a high-build and hence are also used to repair old surfaces. They can be used at manufacturing plants, commercial kitchens, restaurants, garages, warehouses, and places where heavy machine or equipment needs to be used.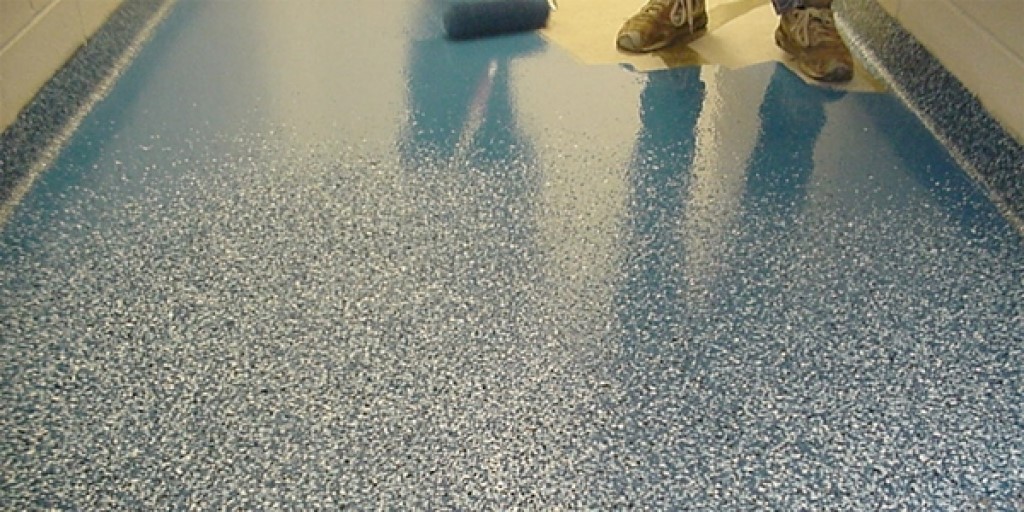 Quartz Filled Epoxy Floors – These systems are a blend of the high-performance epoxy polymer resin and colored quartz crystals. The mixing gives a feature-rich floor that is a decorative, clean, slip and water resistant and robust. They can be used for locker rooms, restrooms, lobbies, offices, schools, cafeterias,
The Anti-Static Epoxy Floors (Electrostatic Charge Resistant Floors) – ESD resistant floors are designed to provide safe working environments and reduce the static hazards. The flooring system contains conductive material that collects static electricity and dissipates it to ground or neutral. For environments with flammable materials, this is the ideal flooring type and can be used in healthcare facilities, pharmaceutical manufacturing units and places that use flammable substances or have a risk of combustible dust buildup
Epoxy Flake Floors –These flooring systems are quite popular too, mainly because they are very attractive and are more slip resistant because of the comparatively rougher surface. To make these floors, colored chips or flakes are placed within epoxy, thus forming a beautiful, multi-textured, multi-color, coherent and flexible surface. They are available in a variety of beautiful patterns, colors, textures, and sizes and can be customized as per your choice and preferences.