It's completely natural to want to make your little one's birthday as special as you possibly can. A day that they will remember when they are 30, and reminiscing about their childhood. But life nowadays is so expensive so the cost of throwing such an awesome bash can be rather daunting.
Trying to figure out how on Earth you can throw an amazing party without completely obliterating your bank account?
You're in the right place. Through this article, we plan on listing some tips, and tricks to help you throw a cheaper party – without sacrificing the "Awesome" element for your little boy. We also have a few fun activities that you can try out, all of which cost virtually nothing.
It's Really Not A Case Of Go Large Or Go Home
The first thing to remember about your little one is they really don't need 50 million friends to show up for their birthday bash. In fact, that could even lead to "ruining it".
But why do you need to go so big?
If you think about it, your little one will have plenty of fun if 5-10 of there close school friends are invited to enjoy the day with you guys. I mean, when last did you have a get together with more than 10 of your friends?
Another advantage of keeping the birthday party small is you will have to cater to less hungry mouths (especially if it's a parent-tag along function). This way you can minimize the cost of food, snacks, and other number-related activities or excursions.
How To Combat The Expensive Food And Drinks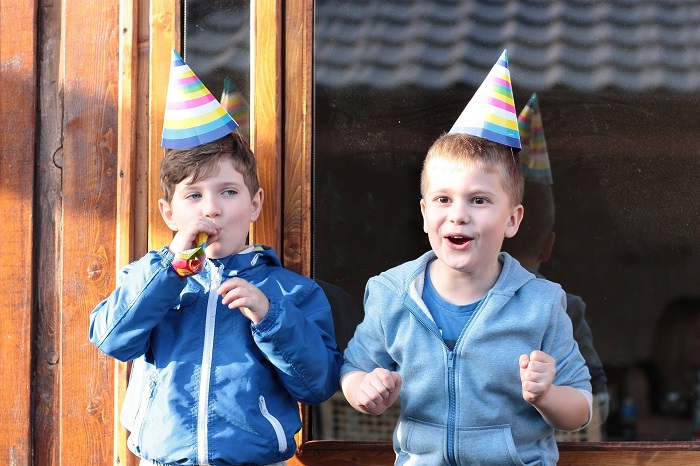 There is no doubt that the catering is the most expensive part of throwing any party. From the food to the snacks, and drinks. It can get really expensive when you are looking after so many mouths. It's a good thing that we have some tips to help you with this.
First of all – don't go all fancy with expensive meals. Remember, it's going to be sugar-hyped children you are catering for. Simple finger food and cupcakes will do the trick! And of course, you can't forget about the cake!
Another good tip if you are really strapped for cash but desperately want to ensure everyone is full and satisfied is to make it clear on the invitation that each child should come with there own snacks. This helps with a variety of snacks, and also will really reduce the burden on your shoulders to feed all of those hungry mouths.
It's Not Awesome Unless It's Got A Theme To It
Let's face it – as kids, nothing beats dressing up as our favorite superheroes. Personally, mine was spiderman – what was yours?
But back to the matter at hand, having a theme for your little one is a great inexpensive way to give the party some flair to help them remember it as the years go by. Talk to them way in advance, to figure out which superhero they respect.
Or better yet, just check what they are watching often on the telly. Otherwise, you could also base it on movies, animals – whatever your little one is into really.
You want to make sure on the invitation you indicate it's a theme party, and request that kids dress up according to the theme. This also makes it more fun for the kids, as you can expect some superhero vs. villain action!
Get Your Crafty Side Out – It's Fun, We Promise!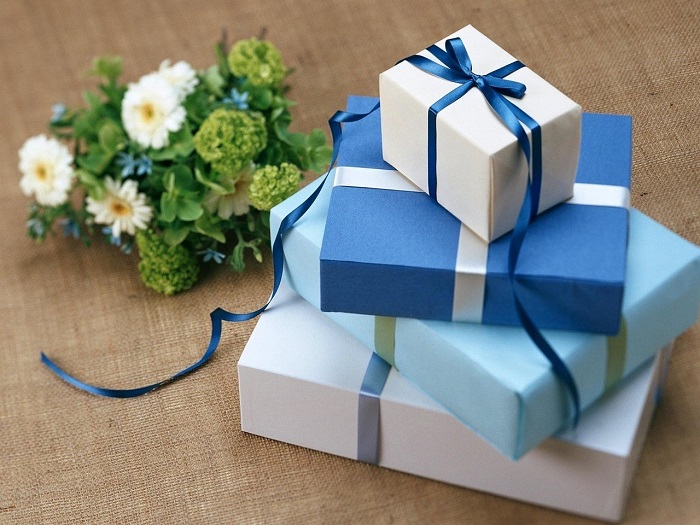 Decorations are so darn pricey nowadays. Especially if you want to go all out on a specific theme. Which is why this is probably our second biggest cost-saving tip (besides the food of course!)
Cheap bags of ribbons and paper strips can be made into pretty much anything if you have the time – and YouTube capabilities.
Small pieces of craft paper can be turned into legit banners or paper chains. You could fashion out nifty hats for kids out of newspapers you have around the house, and decorate the newspapers according to the party theme.
Goodie Bags Are Really The Only Snacks That The Kids Will Need
As an adult, any good party has rad vibes, good music, and a few drinks, right? Well, as a kid all of this is combined into one super-awesome snack pack or goodie bag.
Wait, that's going to be crazy expensive!
Not at all. If you think about it, you could spend less then $50 to make mini goodie bags for up to 10 kids. From plastic toy cars to fizzers, suckers, jelly babies, or even mini-boxes of smarties.

Be warned – there will be a massive sugar rush rampaging as the day wears on though!