Summer is a time when children typically take a break from school. But that doesn't mean it's time to break from learning! Lakeshore Learning has an extensive list of products that will give your child productive things to do this summer.
"Lakeshore is dedicated to creating innovative educational materials that spark young imaginations, instill a sense of wonder and foster a lifelong love of learning. With materials for infants and toddlers through the 6th grade, we help children reach developmental milestones and achieve educational goals—while still having fun!"
Whether it's being creative, practicing fine motor skills, fostering pretend play, or even learning to be open-minded and accepting, summer activities can be fun AND educational. Here are a few of my favorite products to entertain: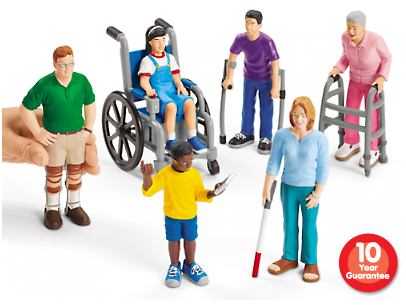 In a world overrun with dolls that create unrealistic expectations, Lakeshore's Block Play People stand out. The People with Differing Abilities set teaches children that different isn't a bad thing! Each person is created unique, and we should celebrate our differences. Included in the set is a boy with crutches, a boy with leg braces, a boy with a hearing aid who speaks sign language, an elderly woman with a walker, a woman with a cane, and a girl in a wheelchair (my son's favorite!) They vary in ethnicity and age and are guaranteed for ten years.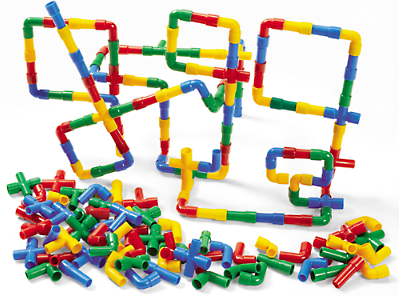 Building toys create hours of open-ended fun. Lakeshore's pipe builders help develop fine motor skills as well. A bucket of 240 pieces means your child can create on a small scale, or a large scale, and you don't need to worry if a piece gets lost. The possibilities are endless!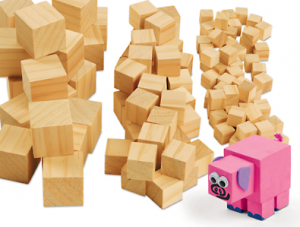 Lakeshore has a never ending selection of crafts supplies that create many opportunities for creativity. These range from basics to unique items too. The wooden craft cubes are more unique but should be a staple in every craft closet. The larger cubes are great for creating personalized play blocks, or larger crafts. The smaller ones can be used in collages, multi-media art, and even jewelry crafts. Use them together to create animals that are so durable, they can be used for play afterward. The porous surface of wood makes it perfect for retaining paint, and gluing together.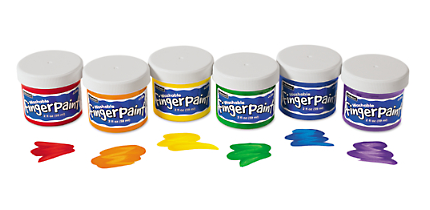 There's nothing like missing sensory, messy play with creative play too. And it's even easier in the summer months when you can take it outdoors and hose down the mess. It comes in a (literal) rainbow of colors so that you can use the opportunity to teach little ones too. The paints are top quality and full of vibrant color.
Want to jump-start your craft collection? This is the perfect solution for you! While structured crafts are fun for kids, it's important to allow them to explore on their own too. Give them free reign on this supply center and challenge them to limit themselves to five supplies. See what they can do with that. Or use this in structured crafts – you'll have everything you need. This set includes:
Buttons, plastic beads and foam beads
Ribbons, tinsel strips, and strings with finished edges
Craft sticks, feathers, sequins, pom poms, and pipe cleaners
Alphabet pieces, mosaic tiles, googly eyes, and foam pieces
Glue, glitter pens, and markers
And much more!
It comes in a durable storage center with twenty drawers so that it's easy to organize. It also comes with an activity booklet, in case you need help getting the creative juices flowing.
Lakeshore Learning provides so many creative and educational things to do this summer with their top quality selection. The possibilities are endless – you need to go and check it out for yourself!
Connect with Lakeshore Learning:
Disclaimer:
This product was received from the Company for review purposes only. All thoughts and words in this post is my own and I was not paid to endorse it. I am only voicing my opinion about this product.