The SleepBelt From Birth and Beyond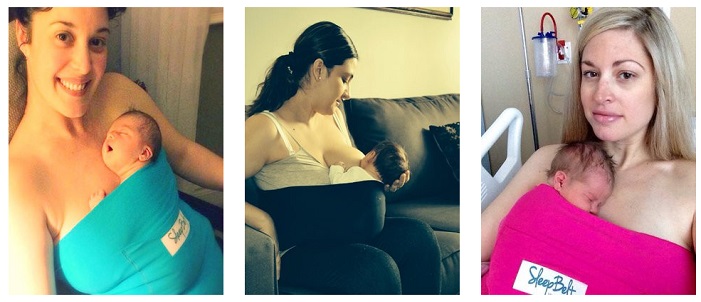 The SleepBelt is simple versatile accessory for moms, dads and baby caretakers. This super stretch belt has been recommended in "Sweet Sleep" by La Leche League International. It is used in hospitals (NICUs and with full term babies) around the country. Use the SleepBelt with infants and babies up to 8 months and older (depending on size).
About the SleepBelt
Quick & easy to get on
Has unique 4-way stretch, which naturally mimics the womb
Allows baby to be in their most comfortable position: legs straight, tucked, or froggy style
Comfortable for the wearer: no knots, clips or buckles to dig in, no strain on the neck back or shoulders
Unisex & adjustable
Versatile: skin-to-skin (0-3 months), forward facing on lap (4 months+), gentle chair restraint (8 months+)
NOTE: SleepBelt is not a weight-bearing product, so there is no weight limit, per se – your baby will outgrow SleepBelt developmentally before they outgrow it physically. Around the 4-month mark, they will begin to notice their surroundings and may not sleep on your chest as often; at this point, you may begin use your SleepBelt for different applications.
Oh the things that have been developed since I had little ones. I would have used one of these with each and every one of my babies!
The SleepBelt makes it so easy for dad to snuggle with baby (hint hint), so mom can get some much needed rest. Keep an extra SleepBelt at grandma and grandpas house and one in the diaper bag. Use at restaurants with older babies or at friends home, when a high chair isn't available. (NEVER leave baby unattended.) Keep your little one close, while reading or working at the computer.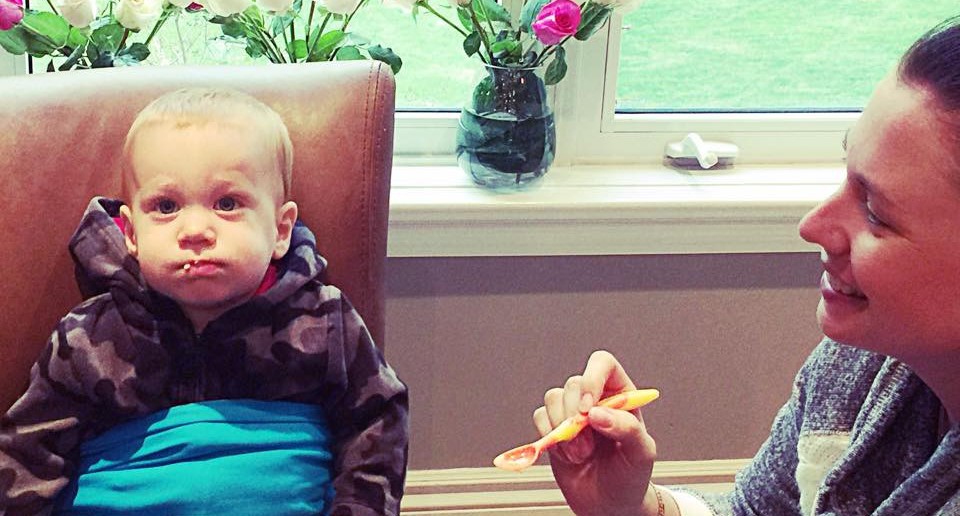 Great for use with twins. Both babies can be easily held at the same time! Can also be used for plane travel.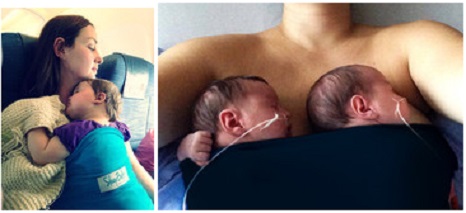 The SleepBelt comes in Aqua Blue, Basic Black and Hot Pink.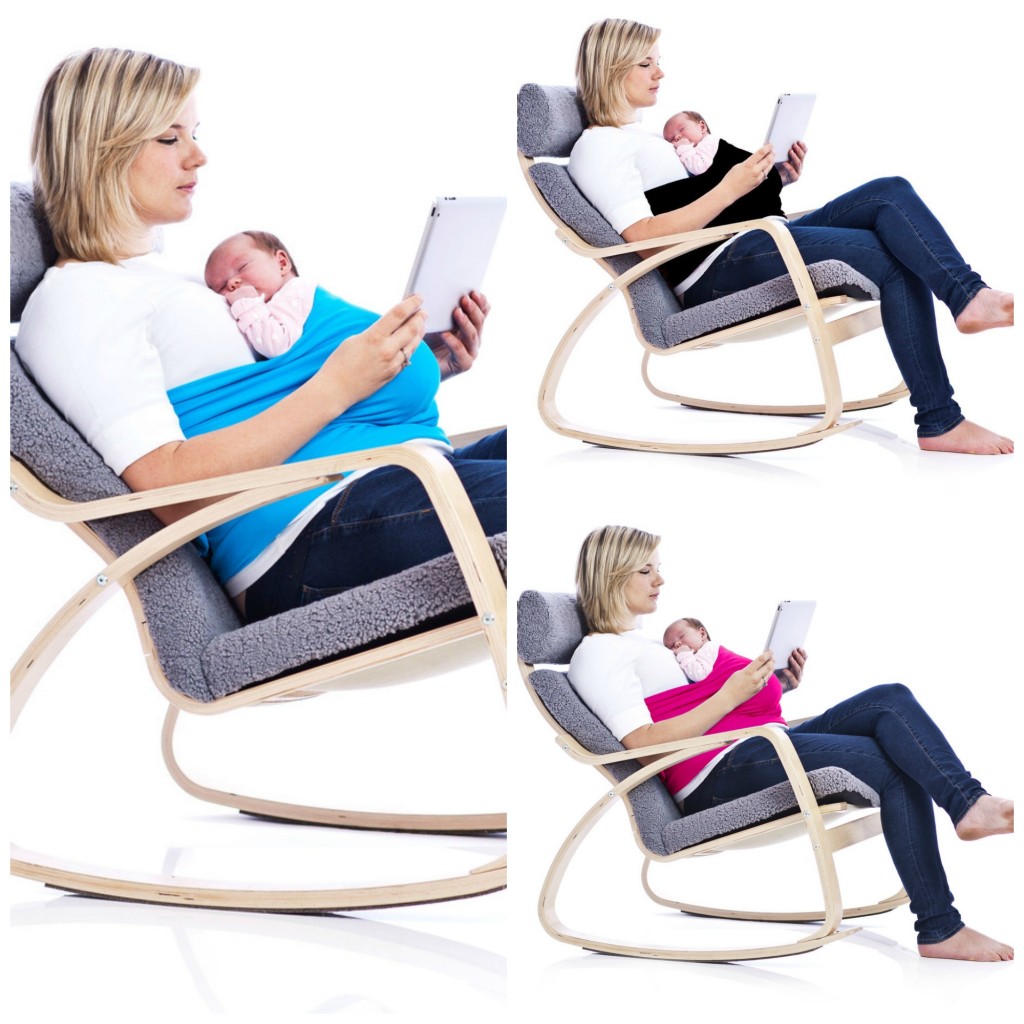 Available in Small, Medium and Large to fit sizes 0 through 26.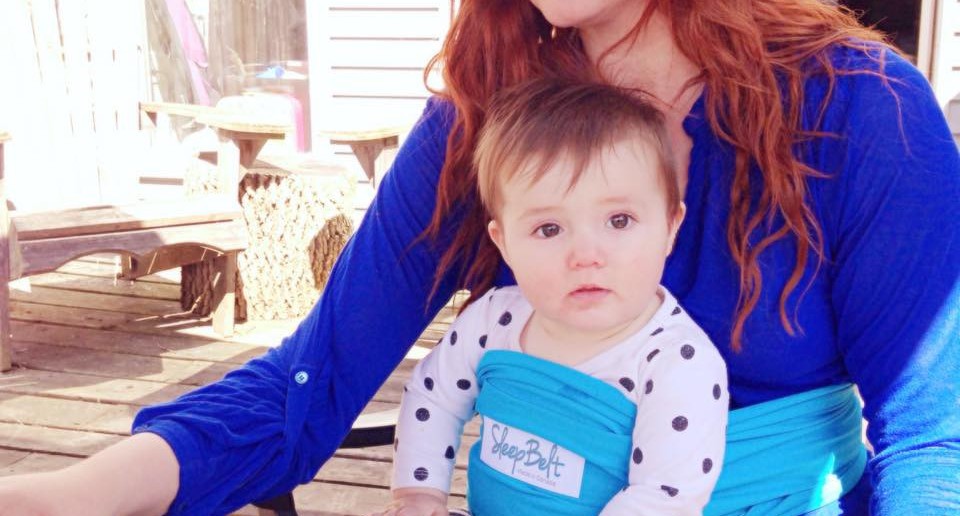 The SleepBelt is made from an athletic fabric called Nylon Supplex and can be washed. Use with baby facing towards or away from you (depending on child's age).
In my humble opinion, I think new parents would be thrilled with the SleepBelt, I know that my husband and I would have! Add it to your gift giving list!
Connect with SleepBelt: Shop | Facebook | Twitter
Disclaimer: This product was received from the Company for review purposes only. All thoughts and words in this post is my own and I was not paid to endorse it. I am only voicing my opinion about this product.