I am going to Highlight the reasons that you need one of Grandpa's Feeders in a moment. But before I do, I want to announce that Grandpa's Feeders is Giving Away one of their Standard Feeders to one lucky individual as an Easter Celebration! Below is a Rafflecopter icon. Just click on it and join in on the Giveaway.
Remember, we will never ask you for any payment or credit card information, so if you are ever contacted by someone concerning this Giveaway, and they ask you for any type of payment for anything, it isn't us and it is a scam! The winner will be contacted through our email and we will need your address, but we will not ask you for payment for shipping or anything else. Please be aware and safe!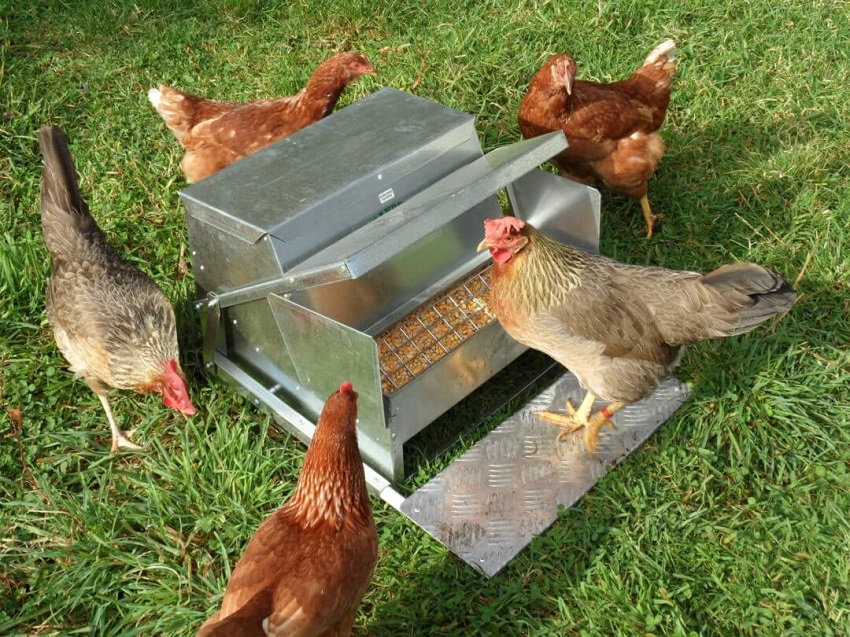 Okay, let's take a look at one of their feeders. Nice feeder, wouldn't you say? Made sturdy to withstand the constant abuse from your chickens. It is made of metal, not plastic that can age and become brittle and break. Also with plastic feeders, the rodents can chew through them. Grandpa's Feeders are an all metal construction. No rodent is going to chew through that! And just so you know, Grandpa's Feeders have withstood the test of time. Grandpa's Feeders have been made for over 25 years, and have probably the best warranty of any chicken feeder on the market. They confidently offer a 100%, 24-month money-back guarantee. 2 years? Now that's a guarantee! Do you know of any other company that offers that? If so, let me know in the comments, because I want to know.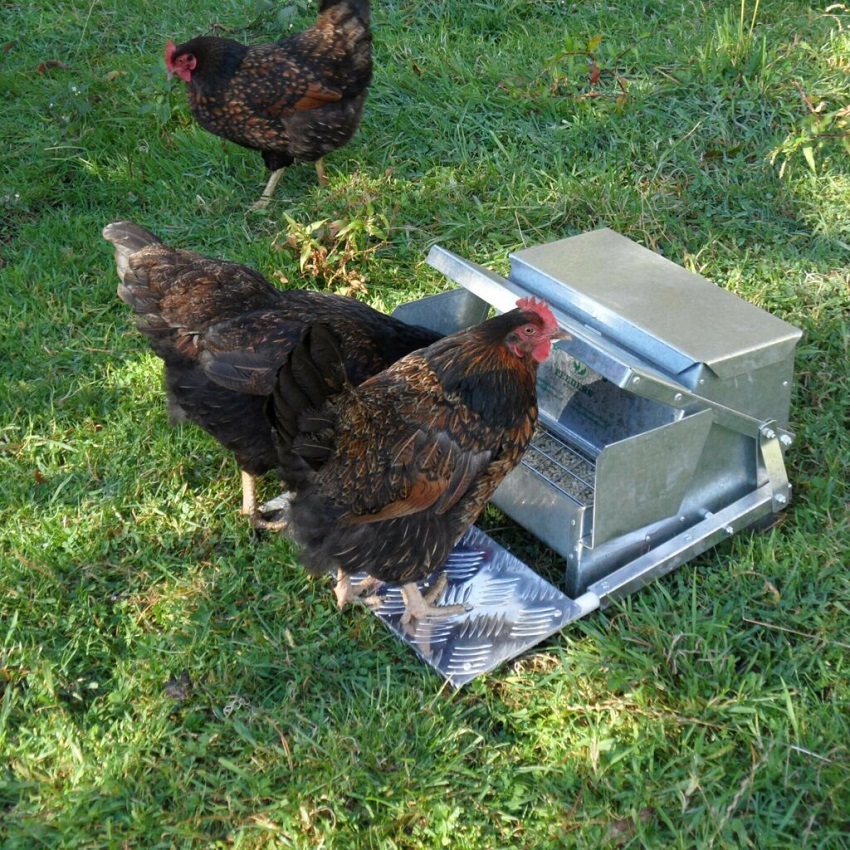 If you have Chickens, you are going to have to feed them. Now, you can just throw their feed on the ground and your chickens will eat. You can also use a bowl or a gravity feeder, but you will also be feeding and attracting mice, wild birds, rats, raccoons, bears, opossums, and no telling what else. Usually it is the rodents that will eat a lot of your feed. Like all animals, if it is an easy meal, they will remember it and return over and over and possibly bring their friends with them. Grandpa's Feeders is the perfect way to stop that from happening. Since the rodents aren't able to access the food, they will find an easier meal somewhere else. With Grandpa's Feeders you will be feeding your chickens only and you won't be attracting unwanted pests. Now, I have to say, if you leave your feeder out in the open where all animals can access it, there is the possibility that raccoons, bears, and opossums are going to get into it. But since you will be protecting your chickens from predators, I'm sure you will have your feeder in the coop or run so that only your chickens can access it.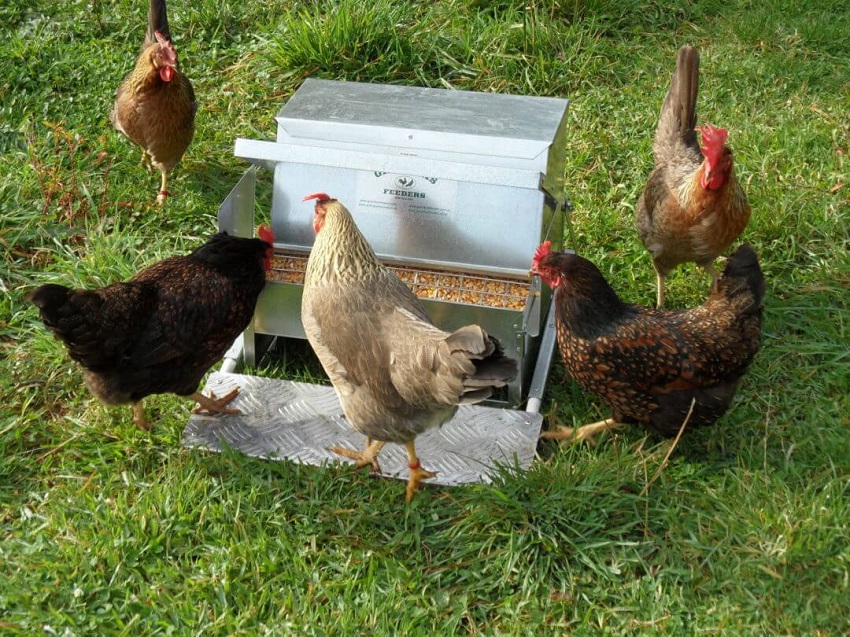 The feeder has a platform, and when your chickens step on the platform, it lifts the lid of the feed bin allowing your chickens to feed. When your chicken steps off, it closes up. Pretty cool if you ask me. I also want to explain the fact that your chickens aren't going to instinctively know that there is food inside, nor do they know that they can step on the platform to access their food. It is something that you are going to have to teach them. Lucky for me, Grandpa's Feeders has already devised a systematic way to acclimate your chickens to the process. It takes a total of 3 weeks to get them using the feeder. Week one, the feeder is wide open so that the chickens can see the feed. It worked best for me to place the new feeder where the old one was. I removed the old feeder so that the only way for them to eat is in the new feeder. Week two, the feeder is half open. This way your chickens get used to the motion of the opening feed bin when they stand on the platform. They will learn that it doesn't hurt them and soon use it without being scared. Week three, your done. Remove the bolt that holds the feeder half open and now your chickens will get used to the fact that it opens all the way. There is a little bit of a learning curve, but it has only been two weeks up until this point. All it takes is for one of your chickens to use it and the rest of them learn from that one. By now they are used to feeding there, and they know that their food is in there, so it may take them a little time to feel safe with the full movement (just like when they were getting used to the half movement. Soon they will be using it as if they have had it all their lives. If you add more chickens into your flock, they will also learn from the other chickens on how to use it. Now you are able to use it for years to come. And if you are like me, you started out with a Standard Feeder. But, you can always upgrade to the larger feeder and they already know how to use it, so you won't have to teach them again. Oh, didn't I mention the Larger Feeder?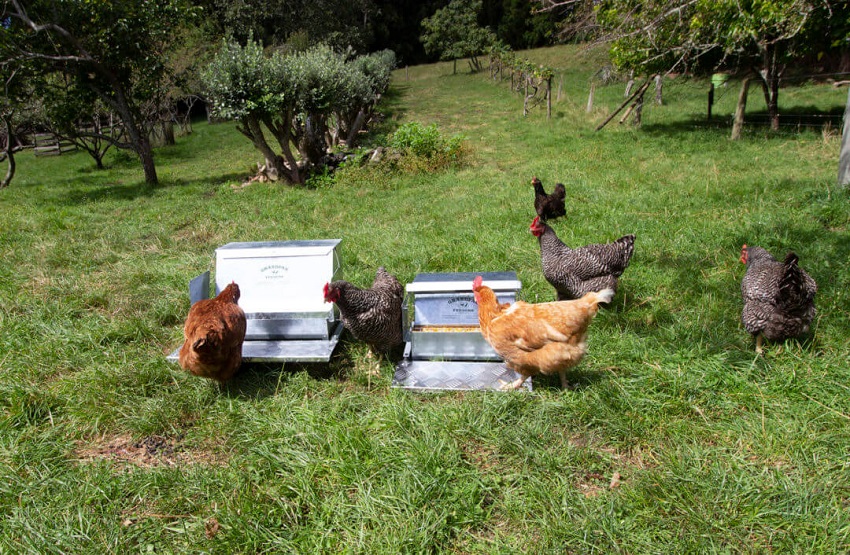 Well, Grandpa's Feeders also has a Large Chicken Feeder. It holds twice as much feed as the Standard Feeder. The Standard Feeder holds approximately 20 pounds of feed. That's enough to feed 6 chickens for 10 days. While the Large Feeder holds approximately 40 pounds of feed. That's enough to feed 12 chickens for 10 days. Obviously they can accommodate more chickens than that, you'll just have to fill it up more often. It is also noteworthy that Grandpa's Feeders are also Waterproof. That doesn't mean watertight. If it is submerged in water, your feed will get wet, but for normal conditions, it will keep your feed dry. It is also suitable for pheasants, and bantams. Just think, this feeder will allow you the opportunity to take off for the weekend if you want. So here's how you can get your very own… just click on this link: Grandpa's Feeders. When you visit their website, they have articles so that you can learn more about how to raise chickens. And if you would like to look into their Social Media Pages, just click on the appropriate icon below.
With that said, I saved the best until last, Grandpa's Feeders is giving away one of their Standard Feeders as described above for free! And it all starts on March 31st, 2023 (3/31/23), and it runs until the end of Easter Day (4/9/23). If you would like to enter, here are the details:
Click on the Rafflecopter Icon below starting on March 31st, 2023. You can get extra entries by performing the tasks on Rafflecopter; some are daily and some are just once. Good Luck To All!