Books, what would we do without them? Obviously in this day and age, we need books; whether digital or a physical, we need them and probably always will. It's how we pass knowledge or tell a tale; I just can't imagine a world without books.
With that said, I want to introduce you to Preply. Preply is an online educational platform that pairs students with private tutors. They also released a report on The Most Translated Books in the World. They have compared 195 countries and researched the most translated book produced
by an author from each country. You can just imagine how daunting this task might have been with all the books ever published and translated in the world. In their quest to compile this list, they decided to omit religious texts and countries with titles that translated less than 5 times.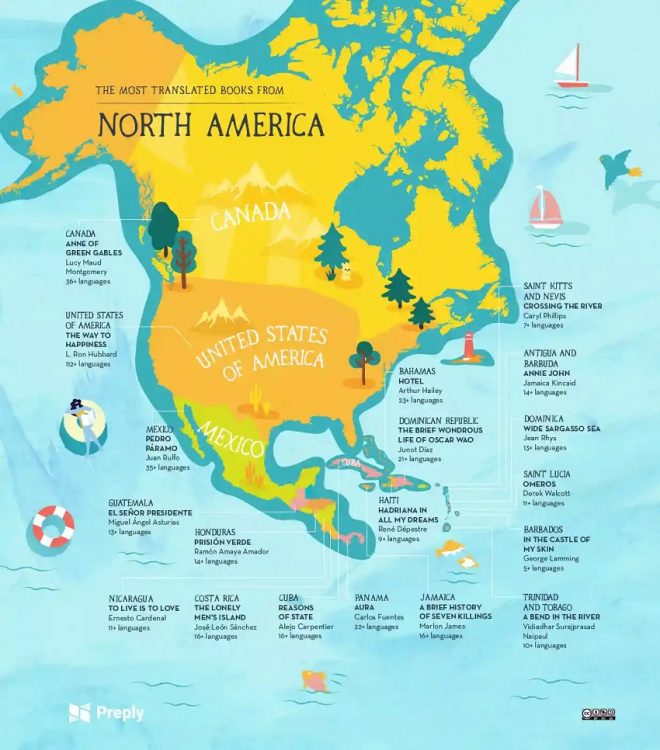 They have maps from every continent such as North America,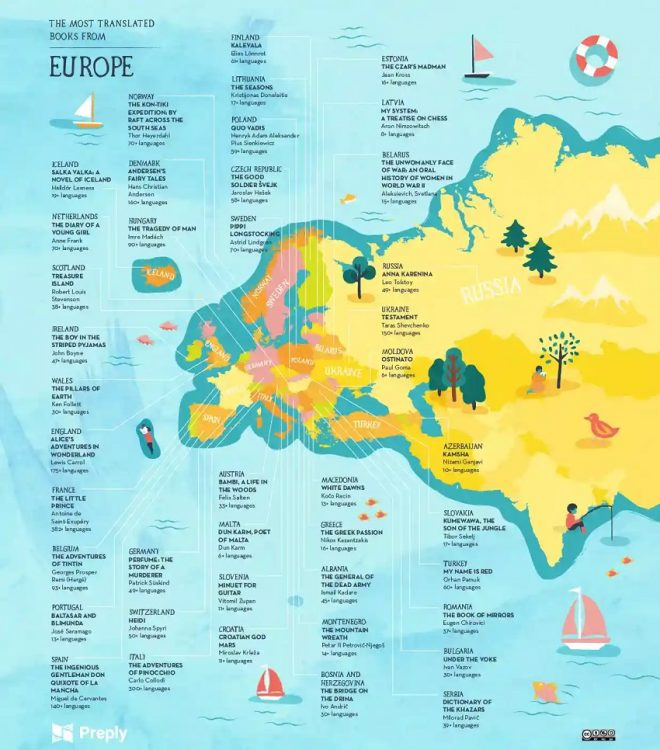 Europe,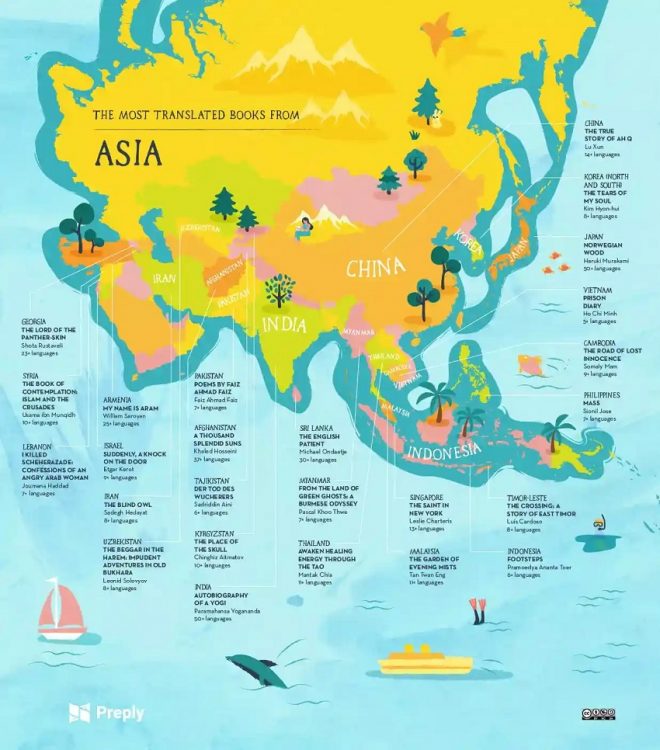 Asia, and Africa.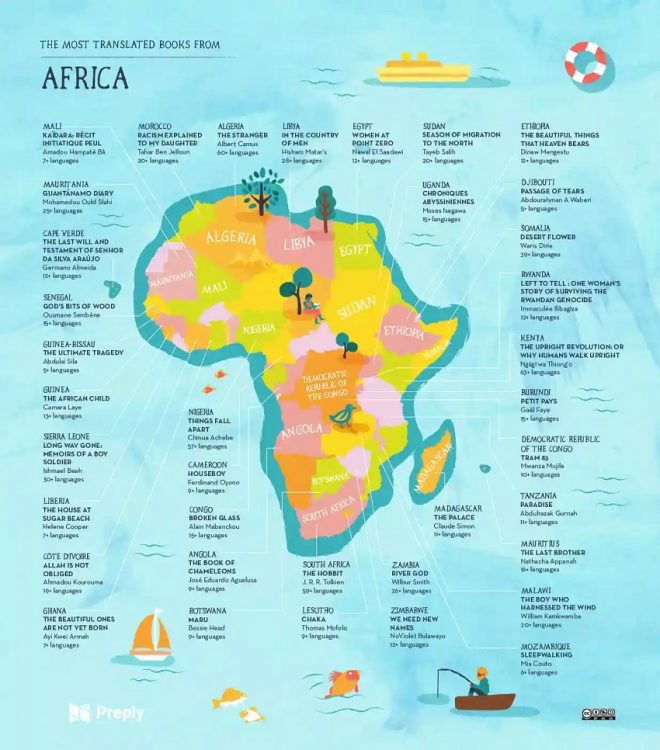 I think its safe to say, "They did a great job!". If you'd like to learn more about it, you can visit their site here: https://preply.com/en/d/most-translated-books–lp.
So whatever county and from whatever continent (including the whole world), Preply has you covered.
And speaking of Preply, … From August 16th to October 24th, Preply is giving away a year of free lessons to 5 lucky winners. It's easy to participate. Every lesson you take = 1 entry. The more lessons you take, the more chances you have to win. They randomly draw a new winner every 2 weeks. If you would like to see more info about that, then click here to follow the link: https://preply.com/en/blog/win-100-hours/.
The dates that they will be drawing are as follows:
August 30, 2021
September 13, 2021
September 27, 2021
October 11, 2021
October 25, 2021
I wish you luck…