If your family is anything like ours, the daily routine is full of chaos, surprises and groans, with an occasional sigh of relief thrown in. Managing work and kids is hard. Throw in a dog or cat or both, and all of the sudden things get really hectic. Did the animals get fed this morning? Why are the dogs scratching at 3am? When was the last flea/tick treatment anyway? It's time for bed, where is the cat? How can I keep the dog off the couch? On and on it goes.
Our pets are members of the family and we want the very best for them, just like we do for our kids. How does a busy family take the chaos out of managing their pets? A smart collar, of course!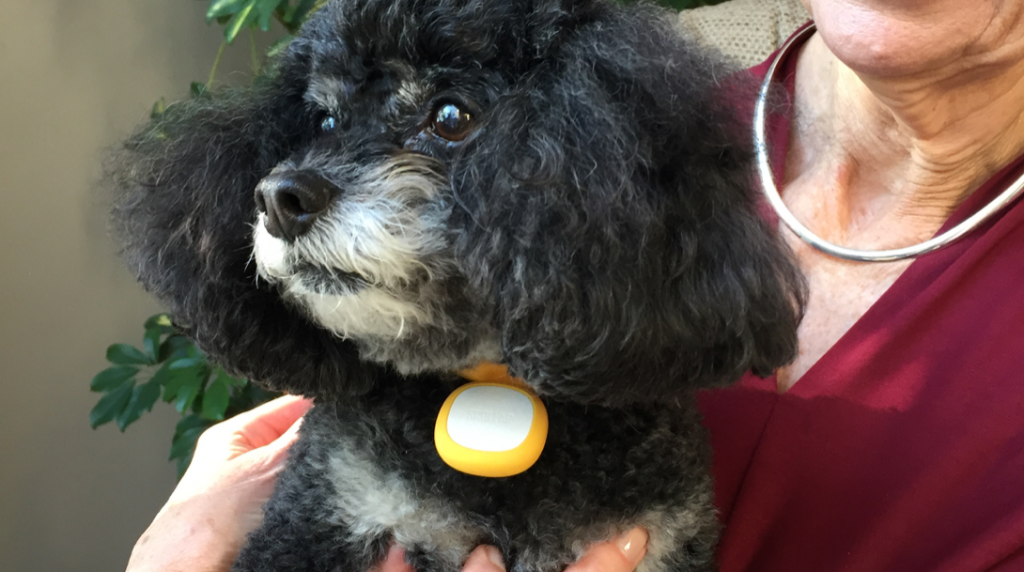 What is a Smart Collar?
Similar to a human wearable, a smart collar gives you vital information to help you take care of your furry family members. It helps you keep track your cat or small dog and find them if they stray too far. It reminds you to do things like apply flea/tick medicine and notifies all family members that the pets have been fed. It can activate the cat door, monitor your pet's vital signs, keep them away from certain areas, make them visible at night, and know where the collar is if they come home without it. Smart, right?
Some people might confuse a smart collar with the older style of electronic collars. Electronic collars are usually reserved for dogs because they have big prongs that poke the neck of the animal, delivering a jolt if they do something you don't like. There are electronic collars for cats too, although vets and trainers advise against them because they can actually stress out the cat and cause him to engage in more of the behavior you are trying to curb in the first place. A smart collar, on the other hand, is designed to help you care for your pet in a variety of ways, training among them.
A Smart Collar Gives Peace of Mind
The Humane Society reports that about 36 million pet cats in the U.S. are indoor/outdoor cats. Researchers at the University of South Australia have learned that most cats stay within 200 meters (about 7 blocks) of their home, tucking themselves under a bush to sleep. And if you take your small dog with you in a carrier or stroller, you need to be able to find them quickly if they stray from you. A smart collar with GPS tracking and a connected app actually shows you on a map where your dog or cat is currently roaming or sleeping.
A smart collar also reminds you it's time to reapply the flea/tick medication, so fleas don't torment your dogs, cats, or you! It is always important to learn about flea treatments for dogs as well as cats. As dogs and cats age, they become susceptible to diseases of the heart, kidney, teeth, and can get arthritis and cancer. A smart collar will help keep track of a pet's vital signs, giving owners early warning of potential problems. And if you have to give your dog or cat medicine, a smart cat collar reminds you when doses are due and keeps track of when they are given.
Finding the Right Smart Collar
When choosing a smart collar, there are several key things to look for.
Right size for your pet. There is precious little wearable technology on the market for cats and small dogs. Scollar just introduced their smart collar for small dogs and cats with a special $50 price using promo code: SCOLLARPACK.
Multiple functions When you are looking for a smart collar, be sure you know what you need it to do. Most wearable technology does one thing only, meaning you will have to use multiple collars for each function. Two notable exceptions to this are:
Scollar, a smart collar with GPS tracking, notifications & reminders, LED lighting for night visibility, a buzzer, and modules for unlimited functionality.
Whistle, which attaches to your pet's regular collar and offers GPS tracking & activity monitoring.
Intuitive and easy to use. The introduction of technology into your pet's daily life should be seamless and easy. If you can't figure it out with a few simple instructions, you will likely abandon it after a week or so.
Communicates with you. A smart collar should inform you of remaining battery life as well as GPS, Bluetooth and WiFi signal strength. It should give information to your family as well as strangers who might come across your lost or hurt pet. Scollar has a display screen right on the collar that is activated with a triple tap, giving vital information to anyone interacting with the pet.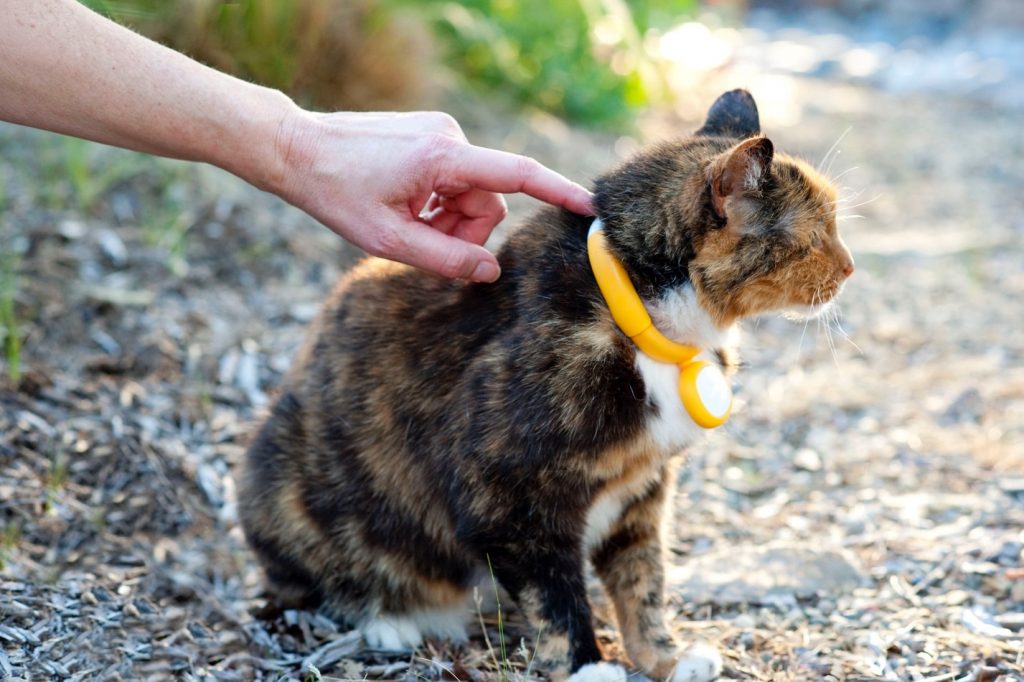 Do I Really Need a Smart Collar?
Have you ever had that terrible moment when you cannot find your dog? Of has your cat suddenly started acting funny and you don't know why? Then a smart collar is a practical choice for you as a pet parent. Technology is getting smaller and more user friendly, meaning everyone benefits from smart collars designed. A smart collar will make it as easy to care for your pet as it is to love them!
Lisa R. Tamayo
CEO and Founder of Scollar, Inc., serial entrepreneur, mother of two amazing daughters, and avid pet lover. She is actively involved in the startup and angel investor community in Northern California.