Late spring is the perfect time to prepare your lawn for insect control. Here in the midwest, we get hit hard with grubs, fleas, ticks and spiders. None of which I want entering my home through one of our dogs or children. This year, we have four new puppies, and the kiddos love to play outside with them, we have to make sure that we not only treat our lawn, but we treat it with something safe for all of our fur babies and kiddos. Every year my husband and I begin our spring lawn care ritual the same way. It keeps our lawn looking fabulous and keeps our dogs healthier, and our kids free of bug bites and all that can go along with a simple insect bite. Including Lyme disease, tick-borne disease and thousands of more commonly know disease brought on by a simple insect bite.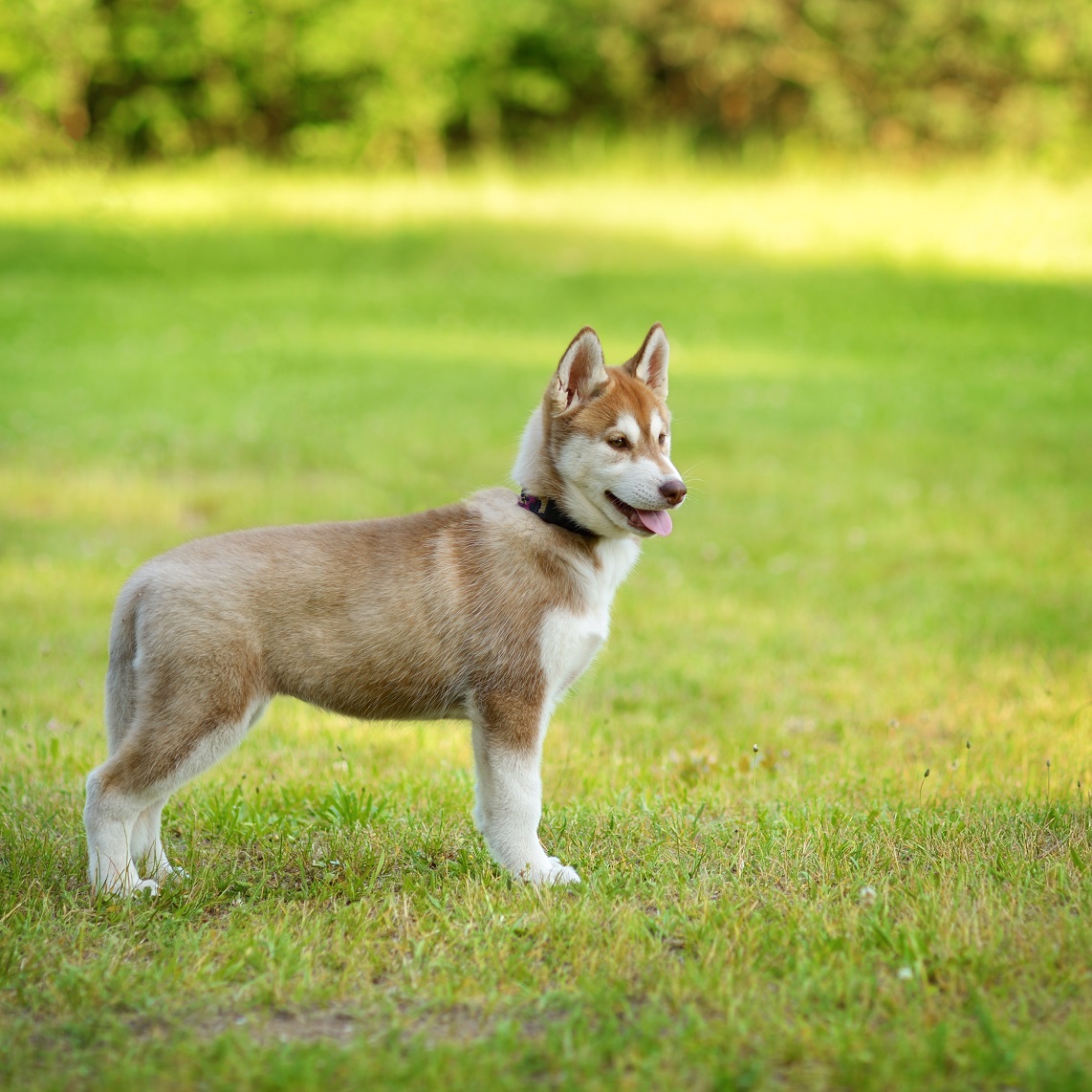 Preparing your lawn for spring:
Step one: Mow your lawn. Mowing in the spring can help strengthen the roots. Be sure to raise the blades on the mower so that you do not cut more than 1/3 of the height off the grass. You can increase the blade in the summer as grass tends to grow faster. Make sure you mow the lawn systematically as it's better for the overall health of your lawn. By the way, you can find this fantastic Craftsman lawn mower on sale during the #SpringItOn Member Private Night Black Friday sale @Sears Online 4/17 5 pm – 4/18 11:59 pm CST | In-store 4/17 6-9 pm local time.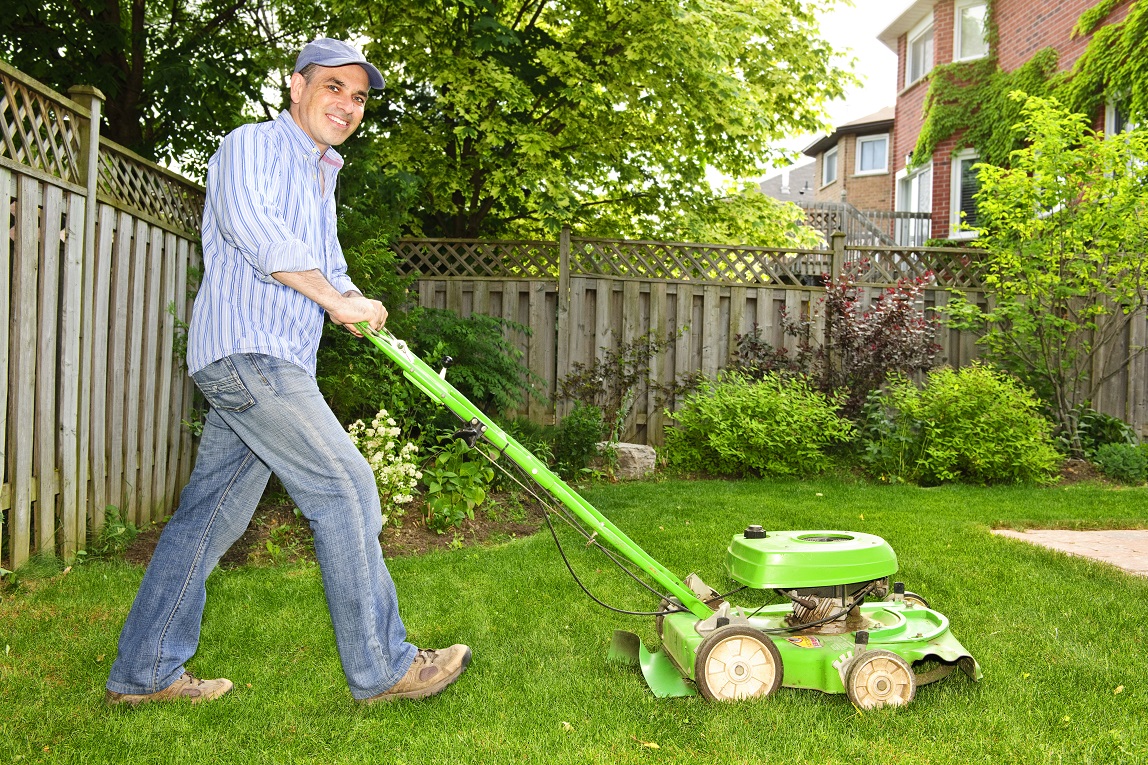 Tending the Bare Areas:
Step two: You'll probably notice bare patches in your lawn every year, and if your dogs are like mine, you'll find a ton of them. My dogs dig all year long at places in the yard. I think they are trying to dig holes to a secret underground doggie world. Regardless of how those bare patches got there, it's a quick fix. Simply till the bare areas and reseed. If you have pets, keep them away from the area by fencing or roping off the areas until new sod has developed. Otherwise, your fur baby may think it's the perfect place to dig a new hole.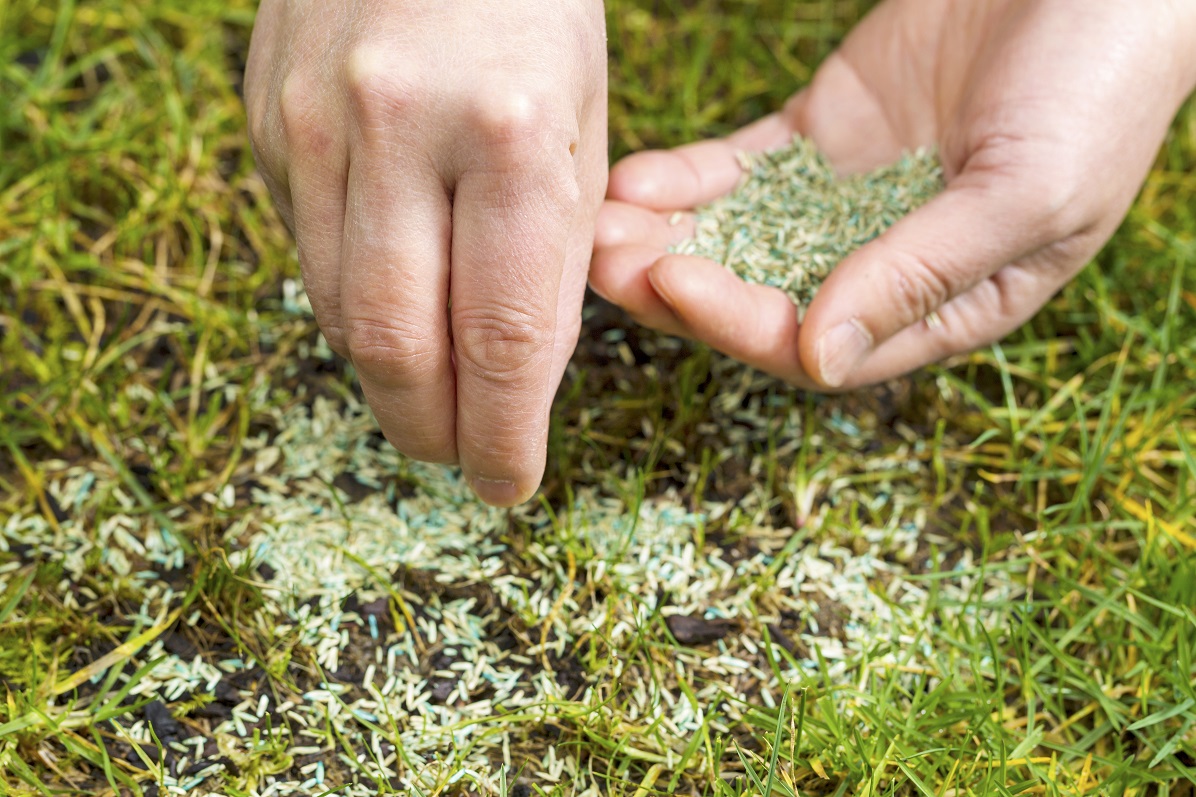 Get Rid Of Those Insects:
Step three: Once you've prepared your lawn for the upcoming season, it's time to do some damage control before it gets started. Bugs can ruin your yard and leave you with a nasty mess that can last for years to come. A simple insect control treatment every three months can help you avoid additional lawn issues. Insect control treatment helps keep your pets and kids free of disease from infected insects. My husband and I use a sprayer (like these) with Bug B Gone, but there are a lot of other brands out that that work just as well. However, Bug B Gone is safe for kids and pets. Sears can help you with your lawn care needs that in order to keep your pets and children safe.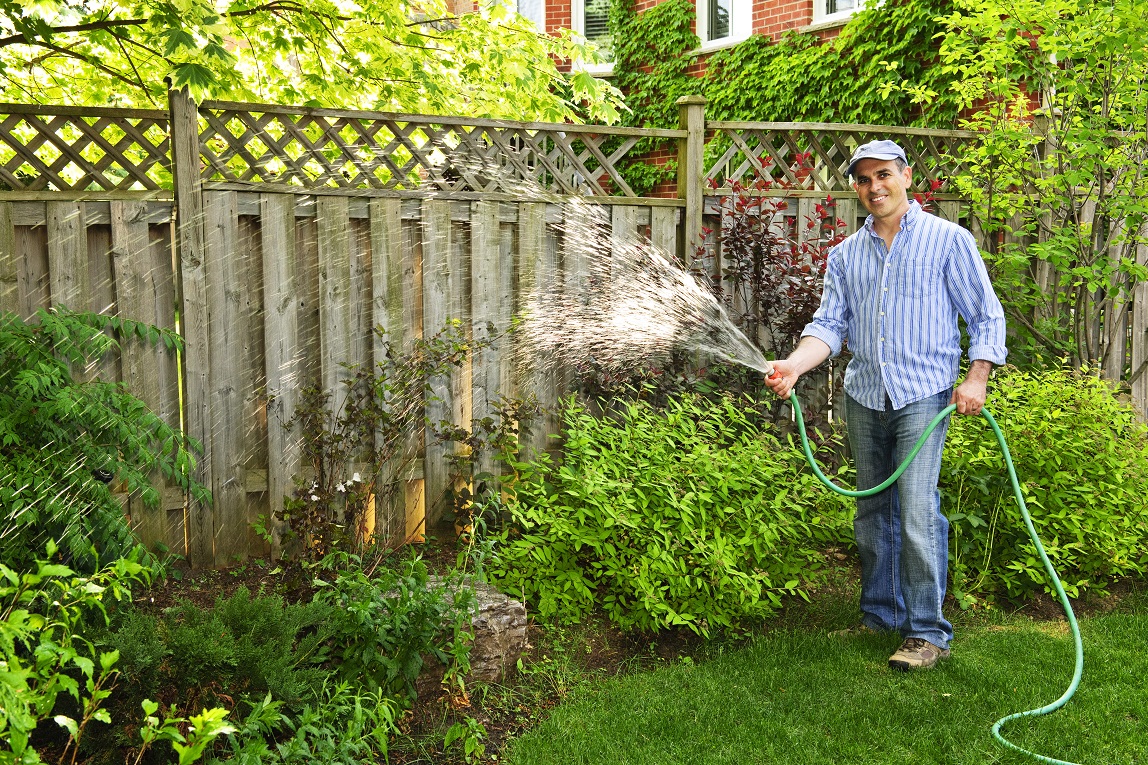 Taking care of your lawn is much easier than you realize. A few simple steps go a long way. You can meet with an expert anytime to get answers to all your needs. Here's Step-by-step instructions on how to set up your appointment with sears.com/expert-advice.
By scheduling an appointment, your Sears expert will know the lawn and garden product you are interested in. They will help you compare the different options, and offer advice specific to your needs.
Members can shop whenever and wherever they need using Sears' "other" free shopping services like Buy Online, Pickup In-store; In-Vehicle Pickup; Anyone, Anywhere Pickup and Ship-to-Home.
@Sears is also giving away a $50 Sears gift card to help you get a head start on your lawn care. It's easy to enter. Simply sign up for your chance to win!
Come back here and see how our appointment went with our Sears lawn and garden expert on April 18th. We will update you on some of the items we purchased through Sears for our particular lawn needs. Plus, we'll be giving away a second $50 Sears Gift Card! So that's two chances to win!
Start your spring off right with the help of @Sears Lawn and Garden experts. They are there to help you. If you're not a Private Member yet, it's easy to sign up. Don't miss out on the fantastic deals and services that you can only get by being a Private Member!
UPDATE:
As you most of you already know, last night we met with a lawn and garden expert at the Sears Members Private Night Black Friday sale. Not only did they verify our pest control needs by giving us more updated information on insect control, but they helped us select a kennel as well!
If you follow us on social media, then you probably already know we have four puppies. While we'd love for them to be able to stay outside longer than we might want to stay out and watch them, we were not sure what the best way was to go about this.
One of the team experts at Sears recommended the Kennel Pro Ultimate Galvanized Steel Yard Kennel. It's more than big enough for the puppies to enjoy time outside. Plus it has a cover to keep them out of the sun. It's also very easy to put together. Yup, we brought it home for our fur babies! Selected Best have a good guide if you're looking for a dog crate for your lawn also.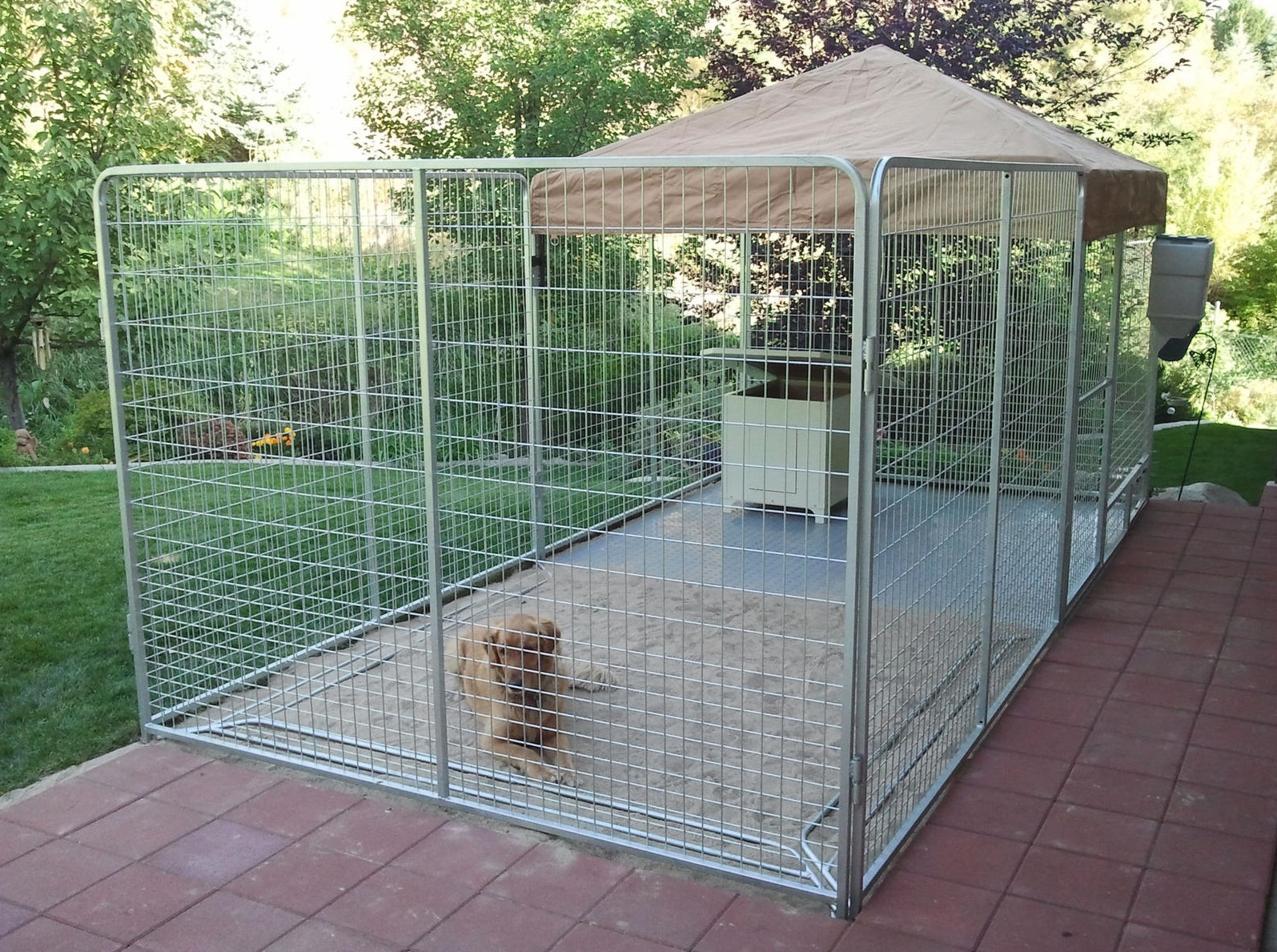 The Sears' main "Spring It On Black Friday" spring sale will take place April 22-23 in-stores and online. Make sure you check it out and get all your lawn and garden supplies while they are on sale!
Disclosure: I'm a member of the Sears Squad. While Sears may send me products to try or compensate in in additional ways for my opinion on their brand all opinions are my own.