Protect Your Lips with Carmex Moisture Plus Lip Balm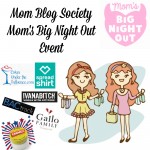 Last month I got some of my closest friends and a few fellow bloggers got together for a mini Mom's Night Out! Since we have started families our lives have gotten extremely busy with carpools, doctor visits and work. We were all looking forward to a night away from our spouses and our kiddos! We wanted to make it a very special night enjoying the things that we once took for granted. We were lucky enough to have some amazing companies participate in our Mom's Night Out and make it one to remember! We were even able to put together beautiful Swag Bags for us each to take home.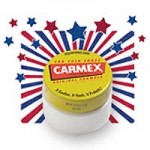 One of the companies that participated in our mini Mom's Night Out was Carmex! We were extremely excited that Carmex sent us their Limitied Edition Carmex Moisture Plus Lip Balms to include in our "Swag Bags". Our Moms were going to feel like stars!
I am one of those moms that are just to busy to worry about putting on make up every morning while trying to get 4 kids ready for school. Between taking the kids to school, running errands, working and entertaining the little ones that are still at home, make up takes a back seat. I love CARMEX and have been a huge fan ever since I was a little girl! Carmex Moisture Plus Moisture lip balms add a sleek dash of style to your make up bag.
We are always worried about sun protection for our skin but how often do you think about protecting your lips from the sun! They are extremely sensitive and need protection from dangerous UV rays as well! Carmex Moisture Plus Lip Balms are availble in clear gloss to just-right sheer colors that also add Vitamin E, shea butter and sun protection. They apply smoothly and help your lips look great!
I would like to personally and publicly thank Carmex for being part of our event and sending samples free of charge for our guests to try and enjoy for themselves.
If you would like more information or if you would like to purchase Limitied Edition Carmex Moisture Plus Lip Balms, please visit the Carmex Website. Be sure to stay up to date on all of the latest news and products from Carmex by following their social media pages on Facebook, Instagram and Twitter. While you are there, be sure to follow Mom Blog Society on Facebook.
Be sure to check out the other amazing products and companies that Mom Blog Society partnered up with for our Mom's Big Night Out Event.
Disclaimer: Mom Blog Society received product free of charge to write our review. All opinions stated in our review are our own truthfully opinion and were not influenced by the sponsor or from getting the review product free of charge. We were in no way compensated for our review or opinion.