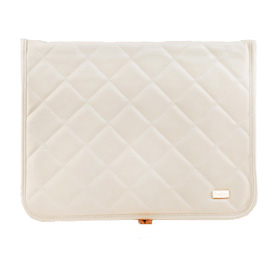 For a while now, I've been making my own jewelry… That means I have so much jewelry, it doesn't end! I tend to store it in single-section trinket boxes, where it becomes a hopelessly tangled mess. I simply don't have the time or patience to start snapping them all onto individual sections or holders.
When I first heard of Magbag, I couldn't believe it really worked. It was like a dream come true, but possibly too good to be true? A place to dump jewelry and run, without it becoming a mess?
"Eliminates tangled jewelry and broken makeup while traveling without the use of time consuming pockets and straps. Simply place ALL your jewelry or makeup in the © magbag, zip it up and never brake or untangle a necklace again.
To tell you the truth, it's a work of pure genius. And it works. You can read countless online reviews that praise it to no end. And I can tell you from my personal experience. Magbag is a lifesaver for me.
Two very powerful magnets line the top and bottom of the case. Velvet padding makes sure your jewelry is treated delicately. You simply place your jewelry on the padding, and zip the bag shut. The powerful magnets on both sides work together to ensure things don't shift and tangle.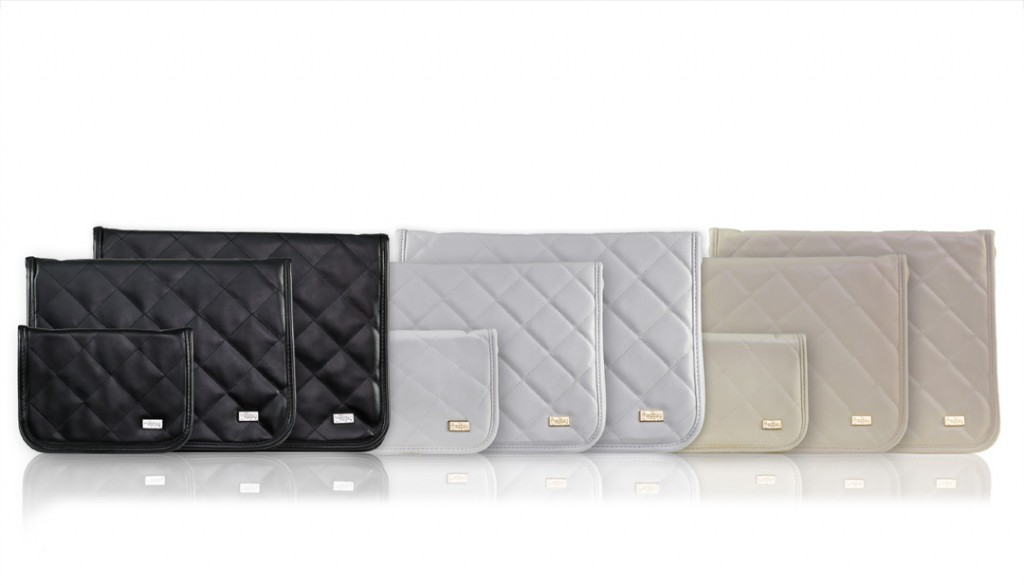 My husband is always one to challenge things and really put them to the test. He asked me: "What happens when you open it? Does the magnet lift the jewelry and make a huge mess?" So, of course, I played his game and tried it out. I loaded the Magbag to capacity and then shook it around a bit, and opened it. Everything stayed in place.
In the next weeks we will be visiting my parents for a while. This is when my jewelry takes the biggest hit. This time it won't. Magbag has a solution for every situation. For this one, their 8 inch "on the go" bag will save the day. And did I mention how classy the quilted leatherette design is?
All About Mag Bag: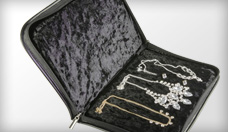 Comes in three sizes: "Extended Stay" (14 inch), "Overnighter" (12 inch), and "On the Go" (8 inch)
Comes in three super classy colors: black, ivory, and white.
Plush, quilted leatherette exterior.
Powerful magnets work like a vacuum package, keep jewelry in place, preventing tangles.
Soft velveteen lining keeps jewelry looking its best.
Flight-safe so you can have your valuables close by.
Works with jewelry of any metal type(don't use with watches. They anyway don't tangle…)
Magbag is one of those products that have really solved a problem in my life. I can't wait to get lots of great use out of it!
Connect with Mag Bag:
Disclaimer:
This product was received from the Company for review purposes only. All thoughts and words in this post is my own and I was not paid to endorse it. I am only voicing my opinion about this product.