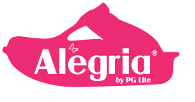 Comfortable shoes are SO important. Not just for me, for everyone. The foot needs to be treated well so that it remains healthy.
Our family has always been extra concerned with feet. Many of us have (genetic) foot problems, which caused many a visit to the foot doctor. We were prescribed all sorts of expensive orthopedics, paid thousands of dollars in our attempts to get rid of the pain, but it didn't work. We learned a valuable lesson: look at the sole.
So much of a shoe can be learned from the footbed and sole. It needs to make sense, to support the foot. It's not just about having good arch support. The arch support needs to be in the right place, the right height. We have done so well just looking for a shoe that is built correctly – from the sole and up.
Alegria shoes are a long-time favorite. They pamper our feet, while still maintaining a sense of fashion that we need to feel young. Alegria shoes provide solutions for my family that help us preserve our foot health, while still looking great.
"PERFECT FIT FOOTBED: Alegria Creates Comfortable Shoes With An Anatomically Correct Patented Interlocking Footbed System With Arch Support Loaded With Soft Polyurethane, Memory Foam And Cork To Yield A "Perfect Fit" Every Time By Forming To The Natural Contours Of The Foot."
It's not just a comfortable shoe. It's a science.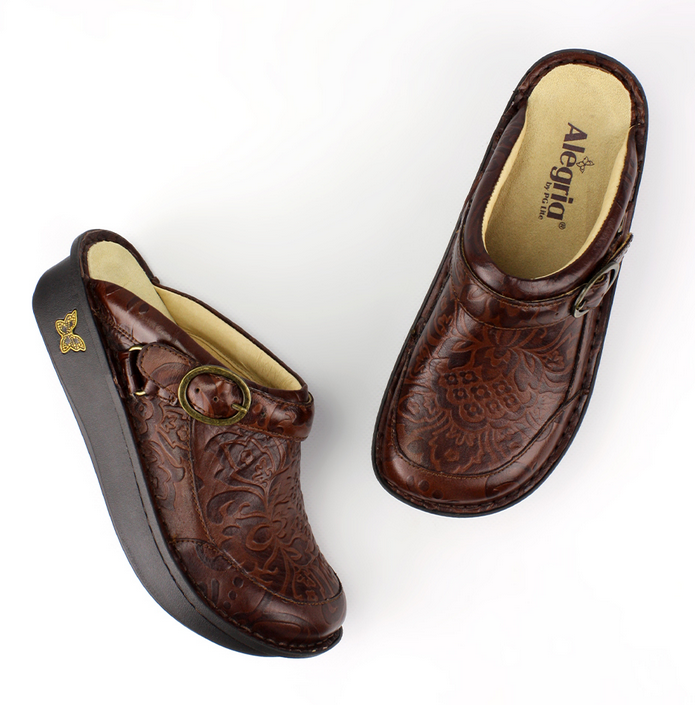 In our home, we know a comfortable shoe when we see one. It's not just comfort we're talking about. It's having the science down pat. Many will claim that shoes are comfortable – and they will be initially. The real test is – what happens after extended wear? Alegria shoes passed the test. I walked to the park, chased my wandering toddler for an hour. I walked the mile trek back. And my feet still felt great. Now THAT is called a comfortable shoe.
Here are some key features that set Alegria shoes apart: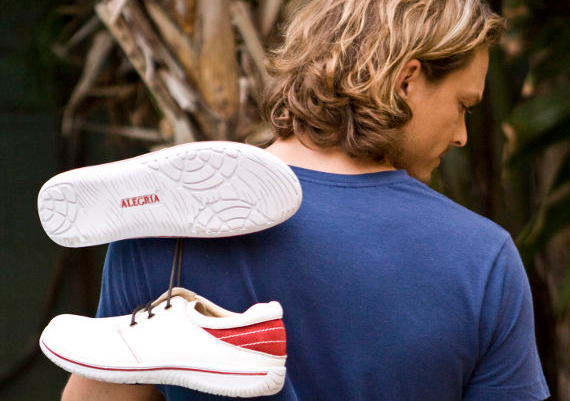 The footbed: It's contoured to fit my foot exactly, and is anatomically correct. The interlocking system is patented, and really works. It's made from a combination of materials that conforms to my foot. The cork base adds a uniquely perfect fit, and the suede and leather lining feels natural on my foot.
The colors: Alegria has something for every mood! They have metallics and mood-enhancing vivid colors. Don't want that? No worries! The clogs that I chose are a "cowboy boot" brown print. They look great with everything!
The outsole: One unique feature you may have noticed, is the "rocker" shaped base of the shoes. It's designed to enhance the way you walk, and reduce stress on your muscles and joints. It helps improve your posture by inducing a natural walking motion.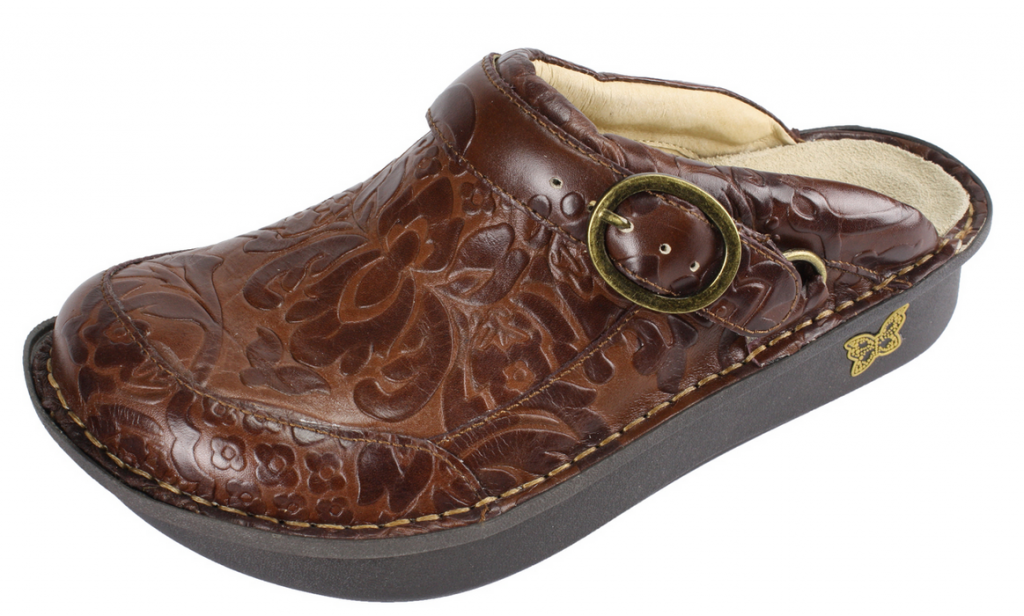 Alegria shoes are an important asset to your foot health. They are comfortable down to a science, giving you energy and mobility all day long!
Connect with Alegria Shoes:
Disclaimer:
This product was received from the Company for review purposes only. All thoughts and words in this post is my own and I was not paid to endorse it. I am only voicing my opinion about this product.