Photo credit: Precious Moments, Inc.
Growing up I always treasured this time of year. Digging the big Christmas decoration boxes out from their spot beneath the staircase to start decking the halls, tabletops, mantel, and well, you get it! I am one of "those" people…the ones who take forever putting up the Christmas decorations because each one I unearth contains a memory, and as such demands a few extra moments of reflection.
Some are treasured gifts from a grandma who is no longer with me. Some are special pieces picked up on that magical trip we took a few years back. Still, others are items that were mine from childhood that my mother couldn't wait to hand off to me once I had my own house and tree!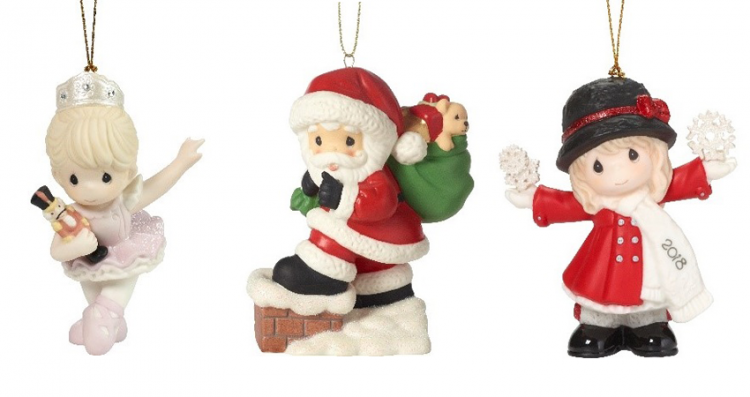 Photo credit: Precious Moments, Inc.
Precious Moments figurines and ornaments are some of those pieces that I look forward to reminiscing over each and every year. My passion for them started with figurines that my grandmother gave me on special occasions. But as I grew up and my style evolved, I moved away from wanting items to have on display (Christmastime being the BIG exception!) so I began giving and receiving their annual ornaments.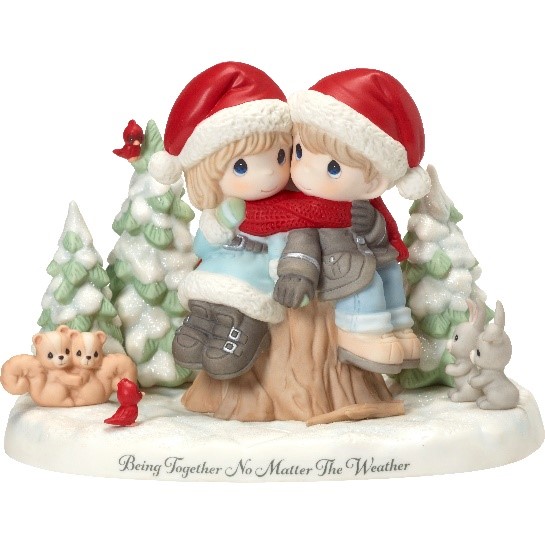 Photo credit: Precious Moments, Inc.
Each year I look forward to seeing what new holiday figurines and ornaments are available. This year, the Limited Edition figurine Being Together No Matter the Weather is definitely on my wishlist! Hand-painted and lovingly crafted, it is such a fun way to welcome the season. With only 3,000 pieces available worldwide, this loving couple sits side-by-side capturing the soulful spirit of the Original 21 Precious Moments Figurine Love One Another. Beyond this meticulously hand-crafted figurine, the new Nativity Advent Calendar and Nativity Snow Globe are showstopper décor items that are destined to become family heirlooms.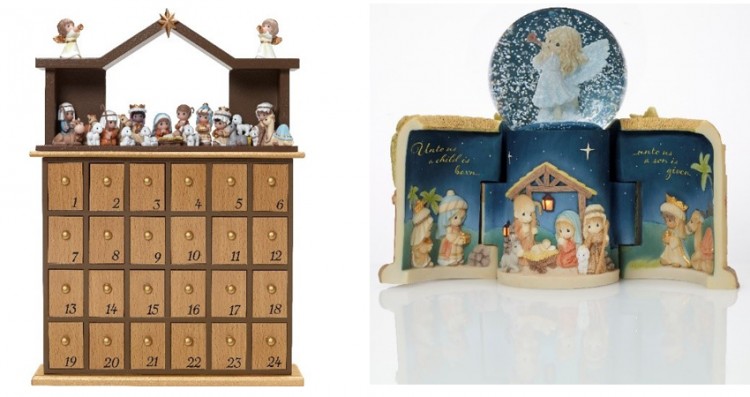 Photo credit: Precious Moments, Inc.
The next generation of little kids in my life is going to love the dated ornaments that I am eagerly stockpiling!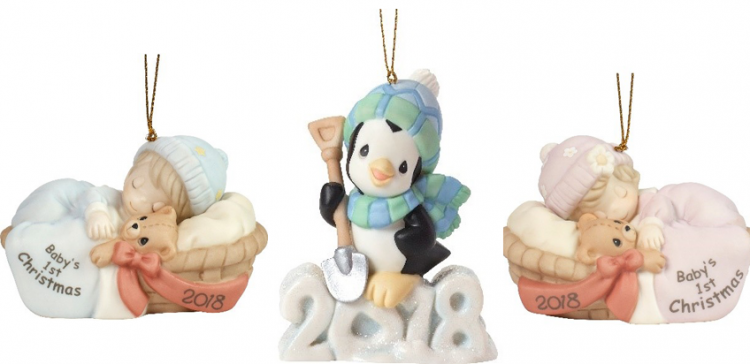 Photo credit: Precious Moments, Inc.
I am also really excited to see that there are special Precious Moments gifts which are ideal for my nieces who are just getting married, starting families, and setting up their household traditions. The Bountiful Blessings collection is functional, beautiful, and still has the Precious Moments meaning of loving, caring, and sharing in every piece.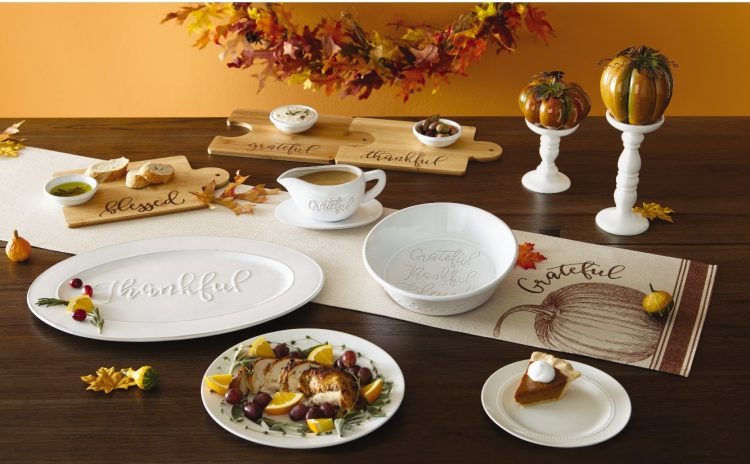 Photo credit: Precious Moments, Inc.
For me, Christmas decorations are more than just the things that mark the beginning of the most wonderful time of the year. They mark special moments and contain precious memories in a way that few things do.
So if you haven't checked out Precious Moments in a while, or if you have never owned any before, take a look at www.PreciousMoments.com to see all the different ways they provide for you to celebrate special occasions and share the gift of love with your friends and family.
Now…back to decorating!