Becoming a Mother is a sacred time in a woman's life. Giving birth, learning how to care for the new precious life you brought into the world, learning how to live life so much different than before. It is a lot to handle and there are so many changes happening outside of this new little human that you are now in love with.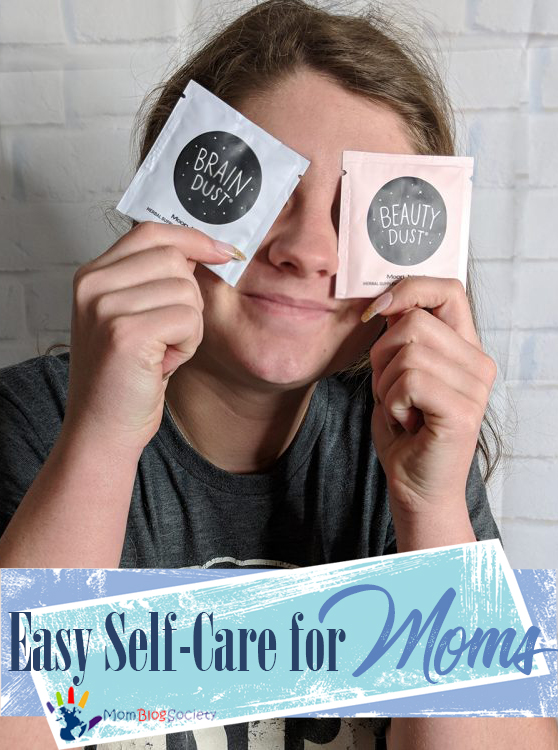 For me, from the time that I had my first child, until, well, even today, I struggle with self-care. I struggle to take care of my body, my mind, and even my soul. And I know I am not alone in this. What a lot of new Moms forget in their months of sheer baby bliss, is that it is as important to take care of themselves as it is to take care of their babies. A healthy mama = a happy mama = a happy baby!
I have tried many ways to remind myself to take time for ME. Even going as far as to put reminders on my calendar that says "hey – it's YOU time." And for the most part, that has worked out well. As long as I actually remembered to keep things around the house that allows me to treat myself.
Recently, I had the pleasure of sampling a Little Helper Box from Sha Mama Rising. Her box offers lots of ways for me to treat myself without ever leaving the comfort of my own home!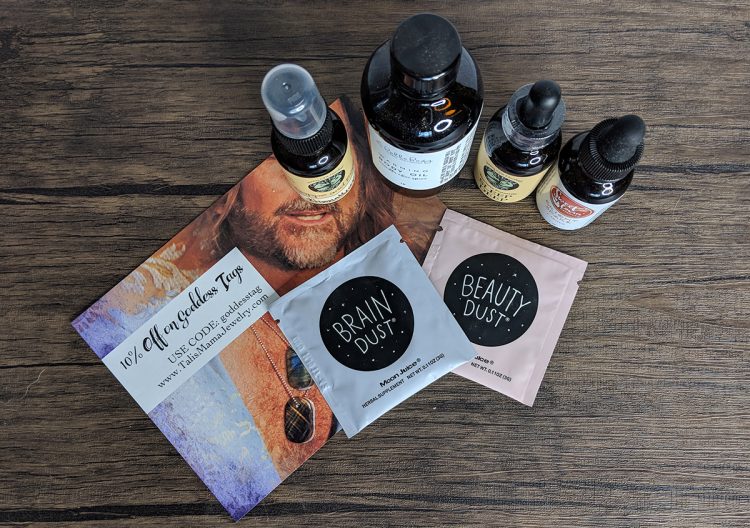 The Sha Mama's Little Helper Boxes bring fabulous treats to my door every month – which also means it is one less thing I have to remember. I am all about that!
The Little Helper boxes are monthly subscription boxes that are full of extraordinary things for Mama. Even better, they are mostly plant-based products, from women-owned brands. THIS is something I can get behind!
Imagine every month receiving a box of unique items just for you to help you in your mothering – and self-care – journey!
Check out the fantastic products – which I am loving right now – that are included in the May box:
Bella Body, Vanilla Chai Body Oil: Take time out. Take a hot bath or shower and rub Vanilla Chai Body Oil all over your body afterward. Warming and Luxurious.
Grateful Desert, Sleep Deep Tincture: Mamas of any aged children need their deep rest. This magickal mixture crafted from a true divine witch will help Mama go deep into a restful, nourishing sleep.
Grateful Desert, Holy Smokes – Palo Santo Aromatherapy Spray: Make a space sacred in seconds, spray to manifest an intention (such as putting an auric shield upon on yourself before entering a public area or potentially toxic environment), spray to go deeper into meditation or devotion.
Sweet Loving, Bright Spark Gem, and Flower Essence Elixir: Full Moon and Reiki charged essence of gems and flowers to help Mama THRIVE at the subtle body level and beyond.
Moon Juice, Moon Dust Ayurvedic sachets are custom blends of super adaptogenic herbs and super mushrooms that help combat the effects of stress to nourish the body, beauty, and consciousness from the inside out.
There are some seriously wonderful treats in this box. And if you don't know what adaptogenic herbs are all about, you are missing out. Think energy, with stress relief, with tension relief, with calm. Adaptogens are a natural ally in dealing with persistent stress and fatigue because they work with regulating important hormones. Who doesn't need this in their life?
Sha Mama Rising offers an abundance of lovely things that empower and encourage Moms through the whole birth process and throughout motherhood, but I adore the monthly boxes that will highlight some of the unique times for Moms.
Sometimes self-care looks like taking 5 minutes in the bathroom alone, dropping the kids off somewhere so you can just take a nap in peace – and sometimes, self-care looks like actually taking care of yourself, from the inside out.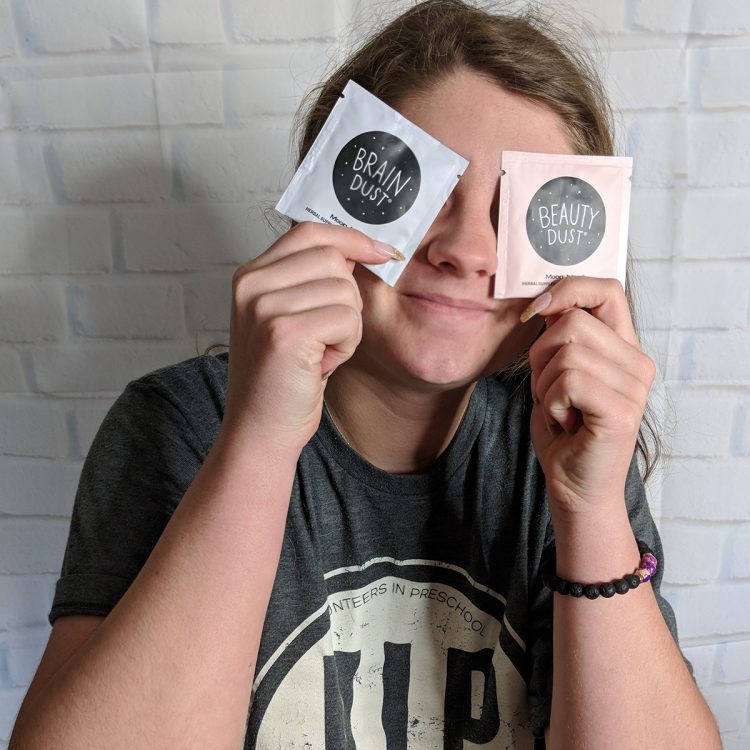 Getting a box makes you stop and think about where you are precisely at that moment in your mothering journey and can help you live in the moment and bask in magic that you are experiencing at that time. Your babies change so much even in a month, and so do you, as a Mom. Getting a box of special things just for you helps you celebrate every second.
How do you take time for self-care?
Want to experience the charm of the Little Helper Box yourself? Enter to win your own box of self-care magic! Don't want to wait? Give yourself or a special woman in your life the gift of self-care!