If you are a parent with kids that are interested in gymnastics or have ever dreamt of being an Olympic athlete, they might want to think about enrolling them in gymnastics classes for kids to see just how much they really like it! This will help them get a head start on the training process, as becoming a successful athlete takes decades. At the very least, they get some exercise and can try it out. It's also a great way for the child to learn about themselves and some new social skills.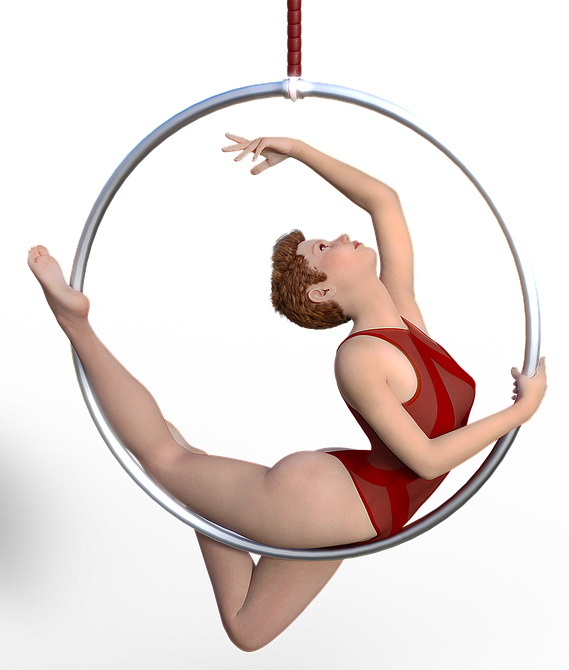 Getting Access to Nurturing Trainers
When a child gets enrolled in a gymnastics or aerobics class, they will get access to some influential trainers and gymnasts that will help the child grow in more ways than one. They will be able to help them develop their personal and social skills. They will also be able to identify how the child can improve their skills as a gymnast by identifying certain problem areas at an early age. They will teach the child how they can get out of their bad habits now rather than later. This will help the child grow and develop as an athlete in a more efficient manner.
Learning Good Lifestyle Habits
When a child learns to make physical activity a priority, they will develop all kinds of helpful habits and lifestyle choices like:
eating healthy
avoiding lots of sugar and fat
getting a full night's sleep
exercising regularly
Sometimes the only way for a person to learn these skills is if they are exercising regularly in an instructor-led environment. Without this kind of community, a kid may not realize how their diet and lifestyle preferences can affect their ability to do a somersault or a handstand. The instructor will gently remind the young person about the importance of eating right and getting a good night's sleep. Even if the instructor does not focus on this information, the child will realize that they need sleep more or eat better if they're feeling lethargic during class. These are important lessons for any child to learn.
Learning New Social Skills
The child will also have a chance to learn all kinds of new social skills when they are enrolled in gymnastics classes for kids. They will have to interact with all kinds of kids they are not familiar with during these classes. They might make friends or learn about themselves when they are going through the motions or learning a new skill. These kinds of interactions can have a big effect on the child's ability to perform on the mat in the years to come.
Those that are interested in finding gymnastic classes for kids can find a complete class schedule at Fit for Life. There are all kinds of age groups and ability levels for the parents to choose from, so everyone will feel welcome.