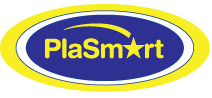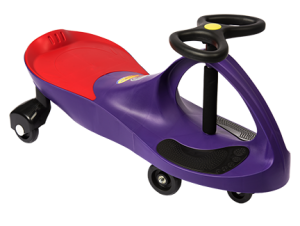 My three-year-old is hard to entertain. He likes to play, but needs to be active. He actually JUST started school yesterday, and it was tough having him home for so long. There was a three week gap between the end of his day camp and the beginning of preschool.
His PlasmaCar saved us.
He had grown out of his toddler riding toys and really needed something he can use indoors as well as out. While he loves his trike, I don't really allow that indoors. He needed a "big boy" riding toy.
The PlasmaCar is a fun riding toy for little boys and girls who aren't quite that little anymore. Just like PlaSmart's line of products, the PlasmaCar is quite unique and innovative.
"PlaSmart Inc. is a global toy distributor that chooses products that are smart, simple, and fun. It seeks out interesting, one-of-a-kind toys that meet its 'smart and simple' philosophy and avoids toys that are difficult to understand or operate.PlaSmart resists the expectation to continually introduce new products for the sake of showing retailers something new. Instead it focuses on delivering products that offer unique value to both retailers and customers alike. "
About the PlaSmart PlasmaCar: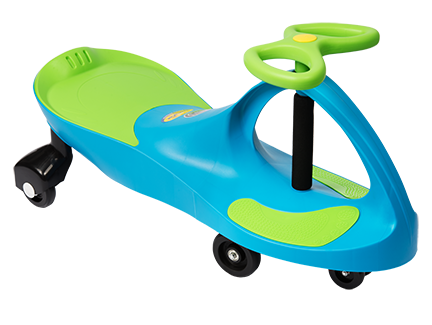 The PlasmaCar is quite unique: there are no wheels or pedals, but all you need to do is steer to make it go! How cool is that?
Its generous capacity can even hold me!! It comes in fun colors and is extremely durable and high quality so that you can use it outdoors as well as in (just don't use it on hardwood floors.)
Features:
Available in six color combinations
Up to 220 lb. capacity
Reach up to 6 miles per hour using just the steering wheel.
For ages three and up
For indoor or outdoor use.
Decorative stickers available separately.
PlaSmart Wonky Wheels Finger Car: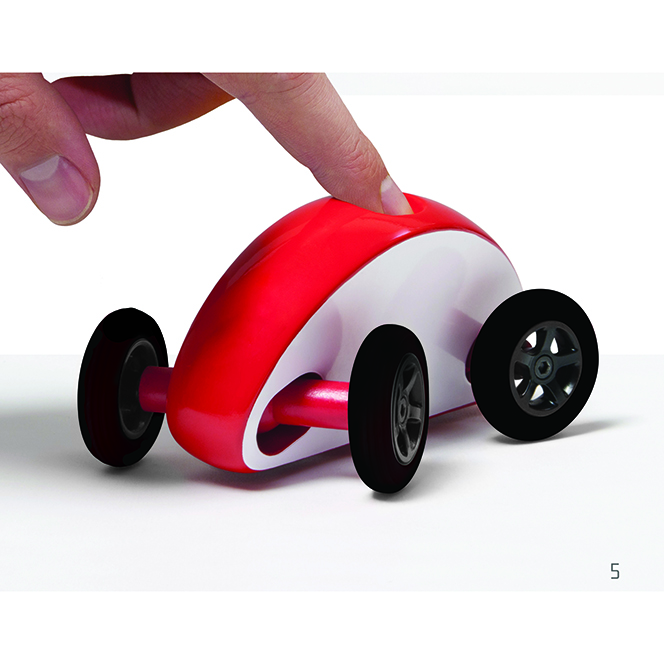 This unique take on the toy car will provide hours of unique fun! M loves cars, but tends to just take them apart. This one is the exception. He loves how he can guide it with his finger and it will go… totally wonky!
The Wonky Wheels on this car lead it in all sorts of direction, providing endless giggles. Guiding it with his fingers in the small groove at the top helps him refine his fine motor skills.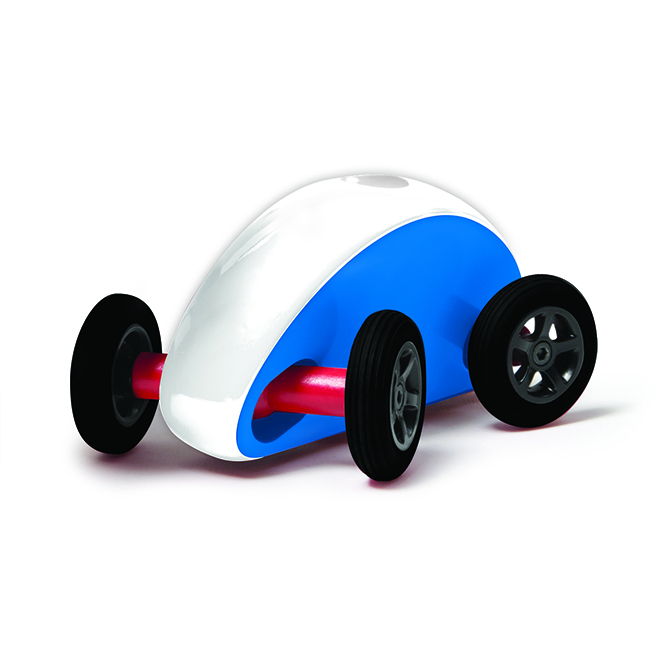 PlaSmart knows kids and knows how to keep them busy. Entertaining my son during the "gap weeks" between camp and school was so much easier thanks to their innovative and high quality toys.
Disclaimer:
This product was received from the Company for review purposes only. All thoughts and words in this post is my own and I was not paid to endorse it. I am only voicing my opinion about this product.