Next time you see an adorable little tot squeaking his way on the cutest character shoes ever, you'll know you've met my baby.
My baby has recently taken his first steps. Our cheers of "hooray" could probably be heard from across the globe, as at 18 months he was one step away from causing a head full of gray hairs. We are not quite ready to buy him shoes (we try to hold off until he's ready to run a marathon for that), but obviously we couldn't wait any longer. So, lucky for me, I received a few pairs from ikiki to share with you here, and gave them a test run (or trot).
Meet Mr. Barkles, Chairman Meow, Sascha Narwhalski, and Silk Von Webster, M's newest friends.

He loves them so much, he played with them after our test run! When he walks, they squeak, encouraging proper heel-to-toe walking. If the squeak gets on my nerves, I can turn it off using a simple switch on the inside without taking the shoes off. And did I mention how stinkin' cute these are?
"It all started when we tried to find shoes for our own kids. We found out that most kid shoes are just adult shoes that have been shrunk down. So we started from the ground up to make a shoe especially for kids. One that would be roomy, comfortable, and help kids learn how to walk."
I even got over my phobia of ordering toddler shoes online, with their simple printable size chart. The instructions were simple to follow and the shoe size I ordered perfect.
ikiki has everything you need for your infant too. Their line extends to baby booties featuring the same fun friends.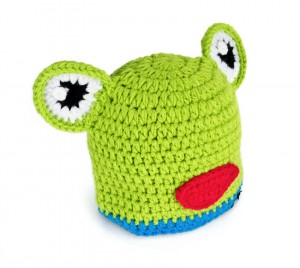 They also make stretchy one-size beanies that are brought to you by a whole new team of ikiki characters. We chose Prince Kairu, a hand-knitted, thick, and comfy frog. He fits M like a glove, and will hopefully be put to good use next winter.
Features of ikiki shoes:
The makers of ikiki shoes thought of all the little details that moms and tots want in those first few pairs. Here are some examples.
A squeaker turns on and off with a flip. It is recommended by physical therapists to help your child learn to take proper steps.
Fun and friendly characters make these shoes designed for kids – not just shrunk-down versions of adult shoes.
Materials are soft and breathable.
Features a comfortable, roomy fit that is easy to determine using the printable size guide.
A modified high top provides ankle support without squishing it.
The soles are different, so that your independent tot can get the shoes onto the correct feet on the first try.
The characters have names and stories behind them, making them even more kid-friendly and fun.
The soles are soft, have good grip, and are flexible, making them great for beginner walkers.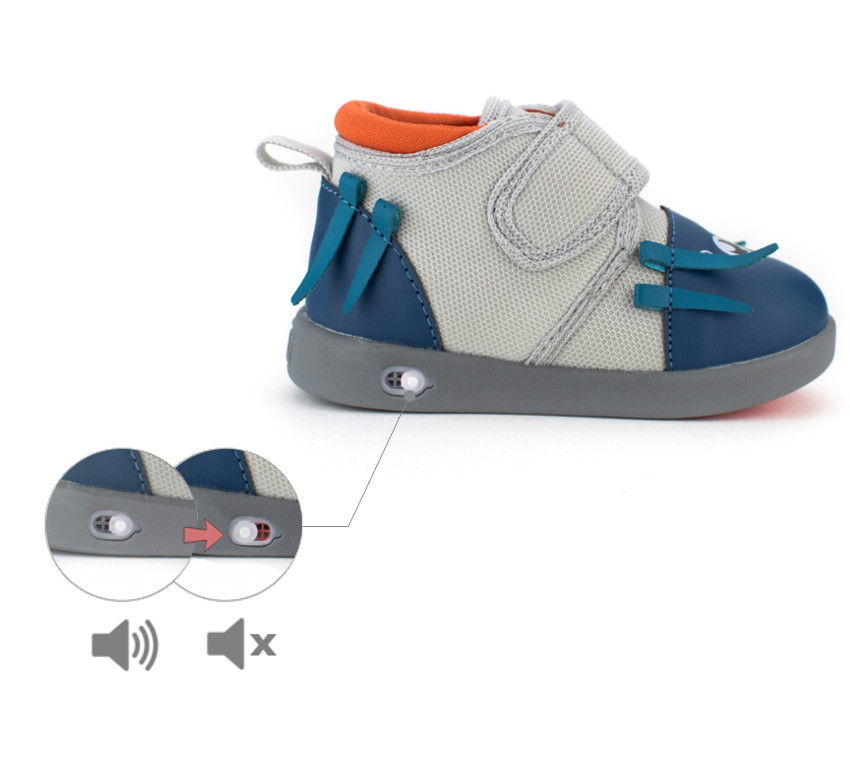 As a graphic designer, and jewelry designer, I appreciate all the little details in the design. The stitching is meticulous and the colors are vivid but still neutral. They work for both boys and girls. The booties features similar design elements and features (such as soft breathable fabrics, an ankle elastic so it doesn't get lost, gender neutral patterns, and more). Finally, affordable prices and bundle offers make this a win-win for every parent and toddler.
Connect with ikiki:
Disclaimer:
This product was received from the Company for review purposes only. All thoughts and words in this post is my own and I was not paid to endorse it. I am only voicing my opinion about this product.