As my son would say, "What's poppin'?"
One word. ZITS.
After finding videos of people online who were popping their pimples, Summer Pierce had an idea of her own. She told her husband one day, "How awesome would it be if we could make a pimple that felt real and the pop was huge, just like those videos we watch?" Her husband, Billy loved her idea and together they designed and created POP iT PAL ZITS.
No, this isn't a joke. This incredibly popular toy allows you pop all the fake pimples you want without affecting your skin. Just a few months ago, when ZITS was released to the public, there was such a high demand for them that it took six weeks to be shipped to your home. I don't think anyone expected the demand for these to be so high.
What is so fascinating about these faux pimples you ask?
These silicone pimples safely go on your skin and you squeeze them until you feel the pop. Their website states that the product is "all natural pus that simulates the feel and popping of a huge pimple!" Kids love this new product, and adults are having fun with it too. People are buying them as gag gifts, for their children to play with, and it's even helpful for those who have the habit of picking at their skin. It's a genius idea, and I never would have imagined would take off like it has.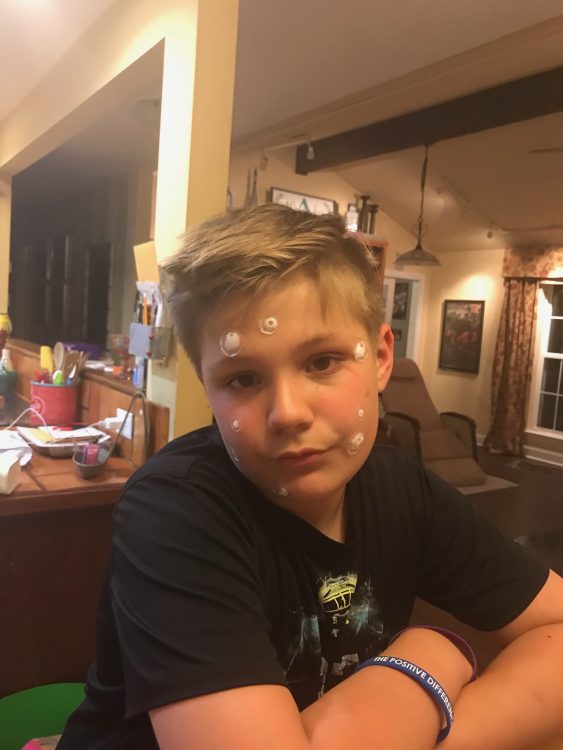 Right now, they are offering a special 4-pack offer, which includes 100 ZITS, for only $19.99, plus free shipping. Don't worry about ever running out of pus. ZITS are refillable, and you can order your refill bottle of "Pimple Pus" for only $6. Part of POP iT PAL's mission, "is to have a little fun popping pimples." According to their website, "the other part is to spread kindness into the world." When you purchase ZITS, a portion of your purchase goes to anti-bullying charities. Not only are you ordering a fun product, but you're also taking a stand against bullying – a cause that means a lot to the Pierce family.
Don't hesitate. These pimple poppers are flying off the shelves. ZITS will give you plenty of popping, and endless fun!