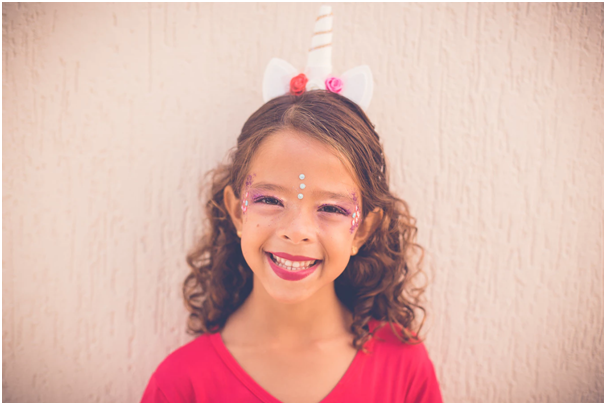 We all know that kids love to dress up – kid's costume boxes end up filled with colorful outfits for a whole range of their favorite book and movie characters, that they beg to be able to wear all the time.
Make use of your child's favorite dress-up outfit by throwing them a birthday party centered around that theme. Bring in props and plan games around their favorite costume, movie or animal for a birthday they'll never forget!What could be cuter than dressing up your child as a Disney princess or a dinosaur?
Here's our top tips for throwing an amazing costume party that your child and their friends will love!
Pick a simple theme
Choose something that all children will be able to join in with, no matter their parents' budget. This means nobody gets left out!
Pick a broad and simple theme like pirates, princesses, dogs, aliens, etc. This way it doesn't matter if they don't have a 'proper' shop-bought costume: these costumes can be easily whipped up with things lying around the home. Everyone in attendance will look great and minimal money needs to be spent! Alternatively, you can find amazing, cheap costumes on sites like http://childrensbooksdaily.com/, who point you in the direction of fabulous pirate costumes and much more!
Find Props
When your costume is planned (don't just buy the children's costumes and forget your own – adults have to join in too!) it's time to decorate the house. The immersive dress-up play experience doesn't stop at costumes!
Decorate the house with banners and bunting in your chosen theme, perhaps using backdrops to transform your living room into a magical party hall. Turn your home into a tropical paradise perfect for your pirate party, or a royal castle for your little princes and princesses. Make thrones for the castle by simply covering your dining chairs with material and securing with a sash and a bow!
Don't forget to choose some music and blow up balloons. There's no rules about how you set the scene – just use your imagination!
Game Ideas
Loosely plan the party by deciding on games and activities you'll entertain the kids with. Popular, easy and cheap party games include:
Pirate treasure hunt: hide small presents around the house/garden with clues and treasure maps for children to follow.
Obstacle course: best done outside! Conduct team races with jumps, skip ropes and beanbags. This is especially good if you're hosting a unicorn, horse or sports-related party!
Dinosaur egg decorating: give each child a couple of chocolate or blueberry muffins to decorate with icing, cherries and sweets, to create their own edible dinosaur/dragon egg!
Pass the parcel: a traditional party favorite that works for any theme. Tailor the gifts inside to your chosen theme.
Sleeping lions: you can change the name of the game to 'sleeping cats', 'sleeping dogs', or anything that matches your theme, but the aim of the game remains the same! All children lie on the floor and pretend to sleep while one person walks around and tries to disturb them, by talking, tickling, making them jump, etc. The last person to move is out! (Tip: this is a great game for when kids are getting too excitable or out of control!)
Kid's Party Food Tips
Before you plan food, make sure you know if any attendee has dietary requirements – for example, check for nut allergies, gluten intolerance or if there are any vegetarians or vegans. That way you know if you should keep nuts away from the buffet table, or make or buy a special birthday cake that everybody can eat.
Here's a quick checklist of easy snacks to provide at your party:
A birthday cake tailored to the party theme
Mini cupcakes
Vegetable sticks
Strawberries/orange segments/grapes
Bowls of chips and dips
Cheese cubes and crackers
Sandwiches in a range of fillings – make sure they are labelled (don't do more than 3 fillings or you'll have too much on your plate!)
Pizza slices
Juice and jugs of water to drink.
Go easy on the sugar: hyperactive children running all over the house will not make for a successful party! Choose healthy, filling snacks to ensure everyone is satisfied.