Have you thought about getting a high-definition, downloadable Sky Map to mark the moment you welcomed your new baby into the world?
There are a lot of ways that family and friends like to celebrate the moment of a child's birth. The ritual of bringing flowers or a teddy bear is a time-honored tradition to welcome a baby into the family. Other gestures, like bringing food or help around the house for the new parents recognize the big task ahead in raising a new human being.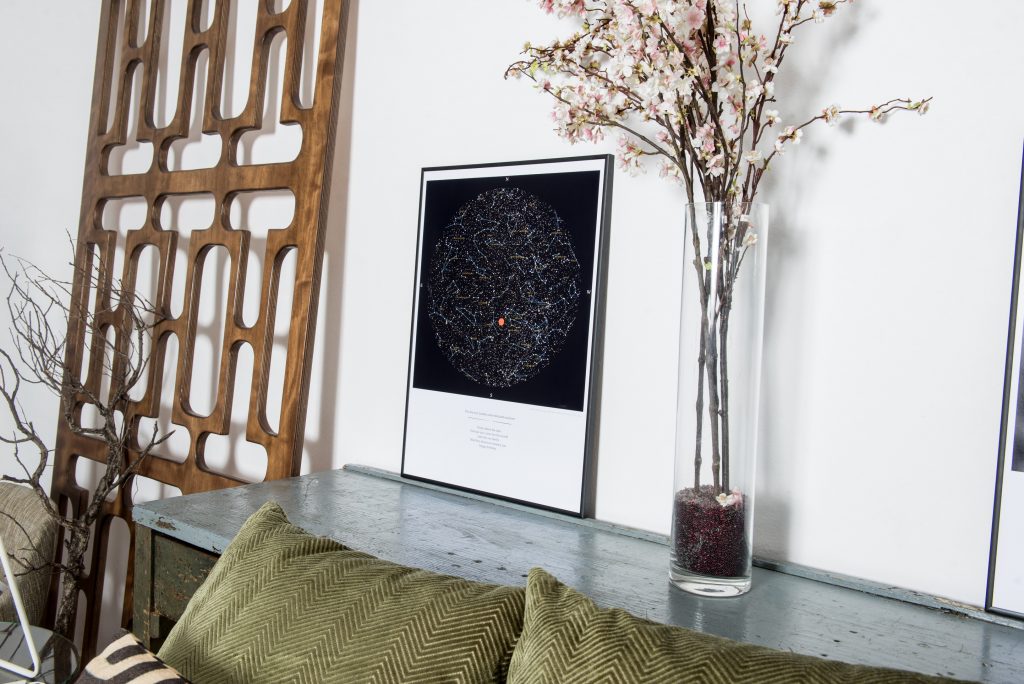 Parents, too, like to make their own little rituals to mark bringing a new life into the world, like taking the first photo in the maternity ward, making the tiny hand and footprint stamps, and keeping memorabilia like baby's first shoe. A Sky Map is another way of celebrating baby's birth — one that you can keep on your wall!
Always remember that special moment in time
A Greater Skies Sky map will show the position of the heavens over a location of your choosing, at a point in time that goes down to the minute. You can zoom in on your home, the maternity ward, or any other place in the world that is meaningful to you. A Sky Map is a record of where you were and what you were doing and can show you what constellations were above you then.
This beautiful map of the night skies is round in shape and there is white space for an inscription underneath where you can put your heartfelt message, or just what occasion you are remembering with this gift.
For example, if you first met your bundle of joy on March 1st, 2018 at 10:01 am in San Francisco, you could choose that date, time and location to base your Sky Map on. Then you would forever have a snapshot of that time that you can hang on your wall – and they are as beautiful as any work of art!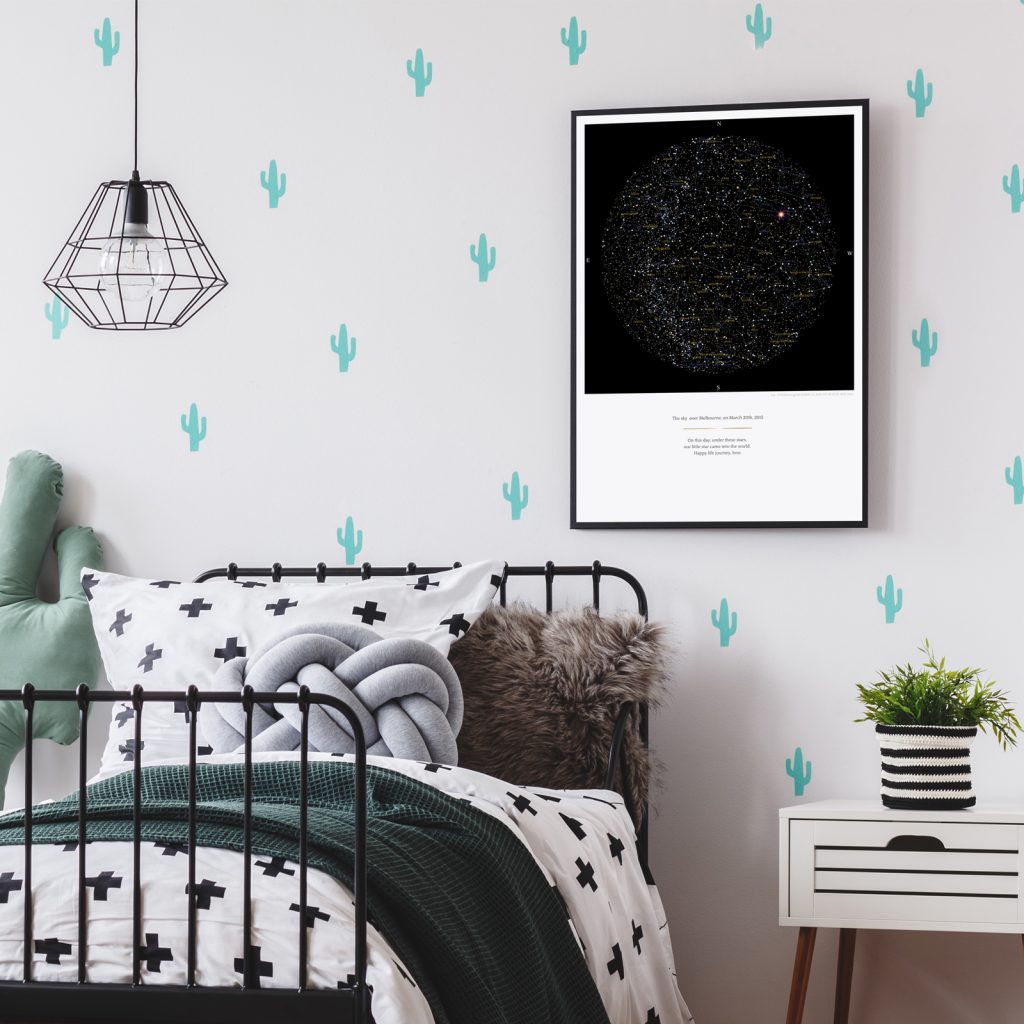 Everybody can enjoy a Sky Map!
This is a great gift idea for parents, but also for other friends and family. You can use a Sky Map to commemorate any of your favorite milestones. What did the stars above look like when you first met the love of your life? When your nephew graduated from college, or when your best friends got married? How about grandma's 80th birthday? With Sky Maps you can capture the best moments forever, and it's a unique gift – the skies will be different for every single one.
A lot of people believe that the position of the stars at the moment of your birth affects the rest of your life. But even if you don't share this belief in astrology, a picture of the skies is still a beautiful thing and a smart gift idea that will fascinate your friends. Many people with a scientific mind enjoy astronomy and will appreciate the thought you put into choosing this gift. (And you can turn constellation names on or off if you wish!)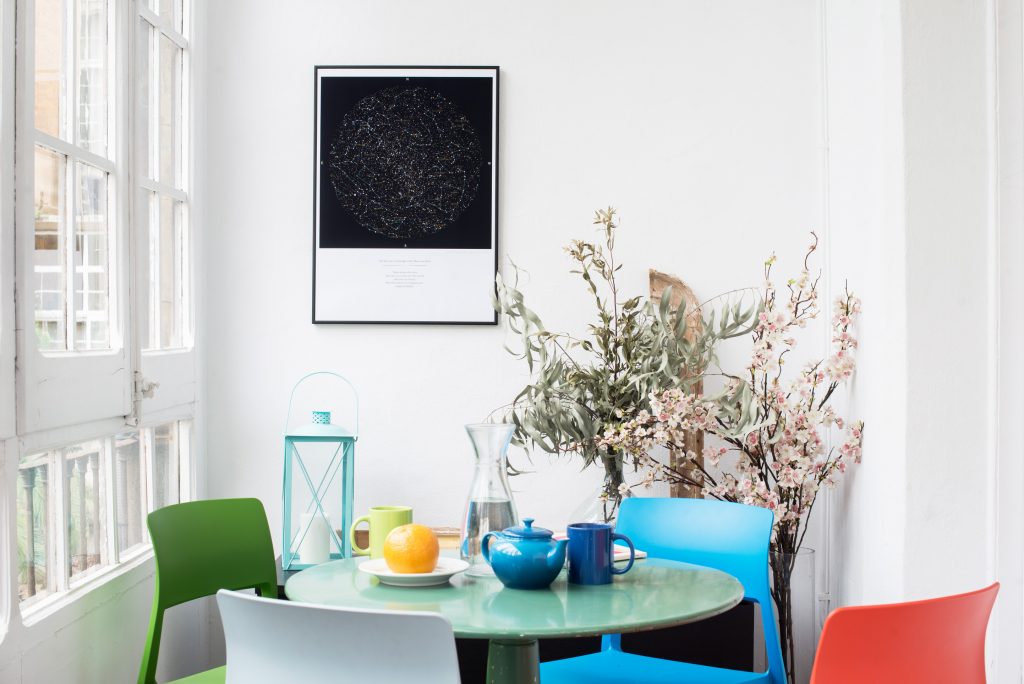 Need a special gift straight away? Can't wait for delivery? The Greater Skies team offer instant download, so you can either print the high-resolution file out for yourself or take it to a local print shop. The file sizes come in Letter (8.5 x 11 inch) which is great for home printing, all the way up to 24 x 36 inch which is a large poster size. If you worry about how it will come out, there is even a little preview that can show how the picture and your textual inscription will look.
Want someone else to take care of the printing? Greater Skies can do that for you. They'll print your poster off using a 260gsm weight archival-quality paper, and it is UV-resistant so the image will stay pristine for longer.