The metaphorical itchy feet can afflict us at any point in our lives. We may be bored in our job and seek a promotion elsewhere, or we become tired of the monotony of life and yearn to travel, or we might become sick of the four walls around us and ache to find a new home. Wanting to live elsewhere may be down to practical considerations. You may have recently added to your brood and space is a bit tight, your 'stuff' may be overflowing from the storage spaces to the living areas and you might need a garden rather than the tiny patch of land you have at the rear. Whatever the reasons are for wanting to sell up, you need to consider whether this is the wisest move financially.
Selling your pad isn't cheap. You have to consider real estate agent fees and property lawyer expenses as well as any early redemption fees you may have on your mortgage. Add to this the costs of buying a new property, and you could find yourself spending out thousands of dollars for the privilege of changing your humble abode. Moving isn't the only solution. Take a look at these ways you can alter your home without the need for hiring a removal van.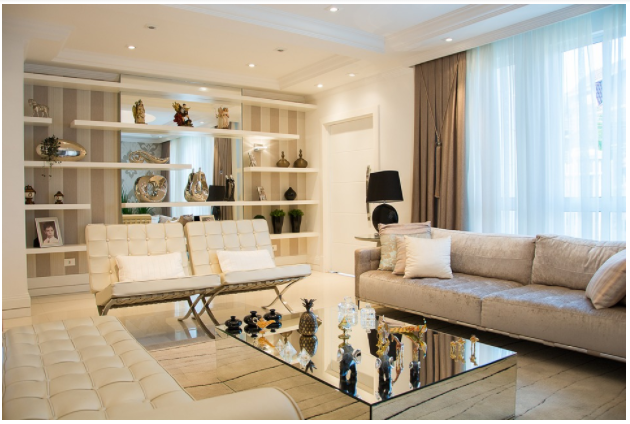 Space
One of the predominant motivations for moving house tends to be space or lack of it. You may dream of having that extra reception room, bedroom or bathroom. Before you scour the property listings of your local newspaper, why not think about the configuration of your current home. Could you create that extra space that you're looking for? Perhaps you could extend into your attic space to create a master suite, add a two-story extension to the rear of your house or convert your garage to a new reception room. As long as you stick to building regulations, you should be able to alter the configuration within your own home to make it work for your family.
Knocking Down Walls
The thought of taking a sledgehammer to the wall dividing your kitchen and dining room can be exciting. However, take care. The kitchen diners that you've seen adorning lifestyle magazines are more conducive to family life in the twenty-first century, but they also required some professional input to ensure a high-quality finish. Most importantly you need to check whether the wall you are planning to knock down is a supporting wall. If it is you'll need to install a reinforced steel joist to support the upper floors of your home.
Creating a more open plan living area can turn a dark and segmented home into a lighter, brighter and airier one. The resale value of your property when you do eventually move on will also be increased as you are appealing to the more modern family lifestyle.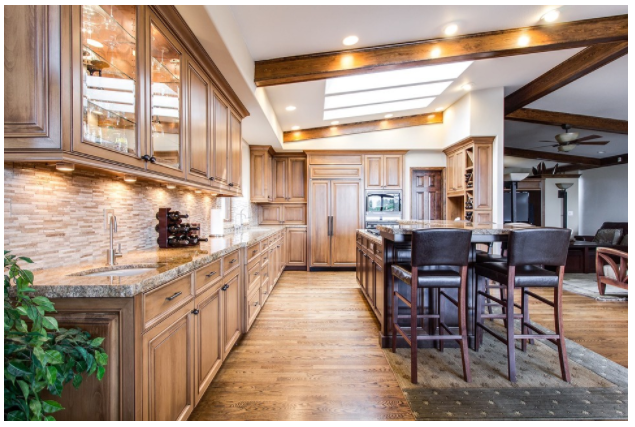 A Change Is As Good As A Rest
Sometimes it's not the lack of space that is pushing you to move, but simply boredom. It's not unusual to become tired of the four walls surrounding you. If this is the case, it's time to whip out your paintbrush, strap on a toolbelt and get cracking with some home renovations. Start with the rooms that you utilize. Within your living room, you may want to brighten up your color scheme with a fresh lick of paint, install some new shelving for added storage, alter the fireplace and change the flooring. If you're keen on swapping carpet for wooden floorboards or vice versa you may need to renew your skirting boards. Don't skimp and employ the services of a professional or use the correct tools if doing it yourself. Luckily sites like Toolnerds explain the best compound miter saws for the money allowing you to stick to a budget, purchase the right equipment for the job and cut your skirting boards perfectly. By renewing the skirting boards, flooring, and coving, you'll be ensuring the highest quality finish for your new room.
When You Have No Choice
Sometimes there's no alternative but to sell up and move on. If you have a new job in a location halfway across the country, if you need to be closer to family or if you need to be closer to better schools, you have no choice. You need to move.
If you are venturing down the path of selling up, you need to have your wits about you to save as much money as possible. Don't always employ the services of the professionals that are the cheapest. Real estate agents will compete heavily for your business and will be keen to sign you up to their books with all sorts of discounts and incentives. Rather than become seduced by a good deal, ask friends and family if they have any positive experiences with real estate agents. A recommendation from a trusted source is always the most honest. Ensure that the real estate agent that you choose has experience of selling your type of property. Don't employ someone to sell your townhouse if they specialize in nothing but condos.
Secure the services of a property lawyer pretty sharpish. If you were happy with the property lawyer who guided you through the legalities of purchasing your current home, why not continue to utilize them. As you are a repeat client, they'll be even keener to provide a good service to ensure that you use them again in two, five or ten years time when you move home again.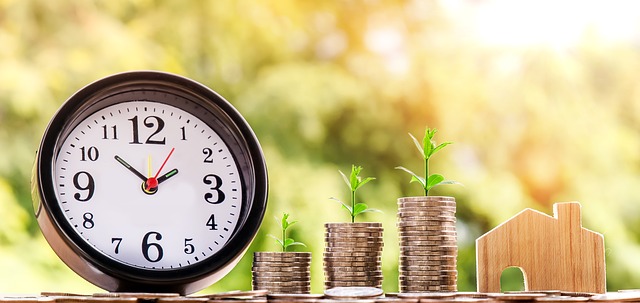 Investment
When you are moving house, the long-term investment that you're making into bricks and mortar may not enter your head. Instead, you're bothered about having the right number of bedrooms, enough storage and a good sized garden. However, you should keep an eye on the property market history. Don't put an offer in on a house in an area where the homes have been decreasing in value for the past three years even if it does tick all of your boxes. Try and find an area that fits your requirements and has seen steady price rises over the past decade. Your pad will be your largest asset, so it's vital that it works for you financially.
Only you can answer the question of whether you should stay in your current property or whether you should move onto pastures new. Selling up and buying a new home isn't always the answer.