If you're interested in learning foreign language, then I think you will love the Early Lingo Language Learning App. You see Early Lingo is a total language animated DVD program designed to teach you the basics foundation of a foreign language. This system is geared toward children 3-9 years old, but from the looks of it I'm sure it might be able to assist my older teen too who is seeking to learning foreign language also!
By now I'm sure you may be asking, how do the Early Lingo Language App Work?
Well it's pretty easy, just download this DVD series on your iPad! Next accessible to your children will be 12 interactive animated, live-action videos that uses a playful approach to learning with stimulating visual content of everyday activities featuring animated characters Jojo and Lulu.
Each DVD is organized into familiar every day summaries like (colors, school, park, farm, market, etc) that incorporate the most basic and useful words, actually 450 word and phrases.
The Early Lingo DVDs are available for English, Chinese , French, Italian, Spanish and German lessons. Early Lingo also uses the Total Immersion Method, which means the DVDs use only the foreign language and not a single word of English, The best thing too about each video is it use authentic language speakers who clearly define objects and actions, this in return will make it much easier for young viewers to learn by association.
Each DVD is about 30 minutes long and again includes animated pals Jojo and Lulu, which are two cute characters that I'm sure will capture your children's attention and interest. Early Lingo uses techniques to maintain a child's attention and obviously identify things through images.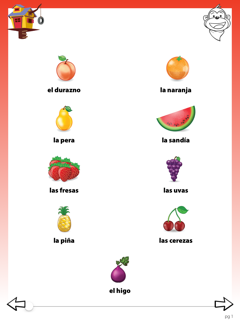 Some of the Key features of the new app include:
Engaging animation
Flashcards,
Upbeat music
Vivid colors
Live action videos
Repetitive action and language
Shapes
Over 450 words and phrases
Easy to use, kid friendly games
Counting
Numbers
Cities
Farms
Schools and much more!!
I don't know about any other parent but this is one app I know I will definitely invest in for my youngest. With her using a guided learning experience, she will be able to unlock many adventures after completing interactive exercises, games and videos from the park to the city. Each lesson builds upon the last and reinforces previous activities.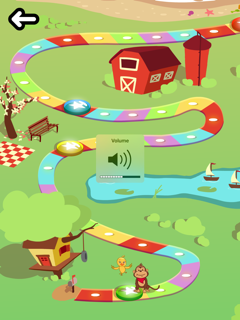 Overall, I feel the Early Lingo Language Learning App will be very educational, fun, and a great technique to teaching the basics of a foreign language to your children. It's perfect for every family especially those who travels a lot to foreign countries! Before long your children will be able to communicate in any language easily!
Now you can download the Early Lingo Language Learning App via iTunes and you can also purchase the 6-DVD Box Set via Amazon.com.