I am such a fan of Roux Beauty since I stumbled upon them a few months ago. They have so many cool products to use with your hair. One of their neat products is the Fanci-Full Mousse. This mousse will refresh your fading hair color and highlights with no commitment.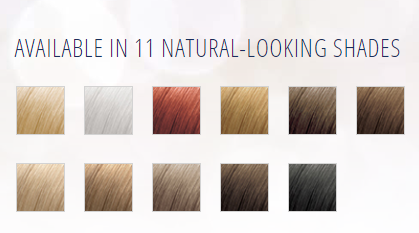 With 11 natural-looking shades, you are sure to find one that is perfect for you. Some of the colors that are available are Bashful blonde, Lucky copper, and black rage. You can see all of the color names here.
I normally get my hair colored every 6-8 weeks along with some highlights, but that doesn't always happen. I love that I can get the Roux Fanci-Full mousse and use it to stretch the look of my hair without doing anything permanent.
How to use:
Shake well before using. Apply on clean, towel-dried hair. Can must be held upside down. Dispense desired amount into palm of hand then you can distribute evenly throughout hair with both hands, comb or brush. Do not dilute. Do not rinse.

Roux Fanci-Full Color Styling Mousse styles in temporary color instantly. This color styling mousse imparts rich, even color that conveniently shampoos out, so you can try shades as often as you wish. The easy-to-use, creamy whipped foam doesn't drip or run, leaving hair with a totally lustrous finish. Roux Fanci-Full Color Styling Mousse is available in 11 natural looking shades. It will provide your hair with great volume and fullness, as it enhances color, meaning you're going to have healthier, fuller, softer hair.
You just can't go wrong when it comes to Roux Fanci-Full Temporary Hair Color. Check the full line today at sallybeauty.com or visit your local Sally Beauty Store today!
Follow Roux on their Social Media below: