I don't know about you, but over the holidays I try my best to find gifts that give back to a cause. I feel incredibly lucky every day of my life to have the simple things all of us take for granted. Some companies do a give back program, and it is something I look out for each year.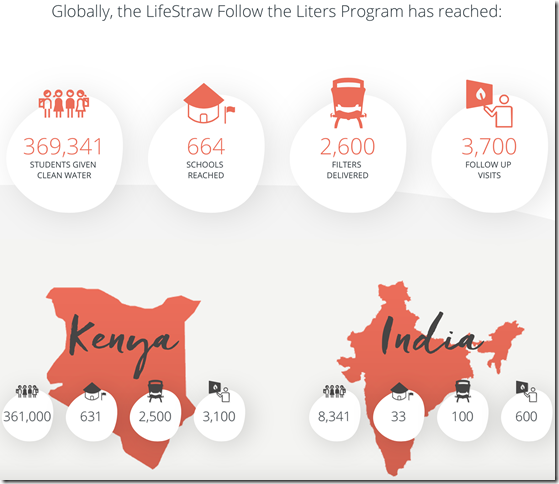 Luckily enough, LifeStraw, creator of water filtration and purifier products, is one of these companies. The program is called Follow the Liters, and for each LifeStraw purchased, a child in a developing community receives clean drinking water for an entire school year! How fantastic is that? Water is something most of us take for granted, and LifeStraw is making it possible for these school children to get something they need in areas where safe water is scarce. This speaks volumes on the integrity of a company, when they do something so amazing for others in need.
How about we check out these products that give back in a big way?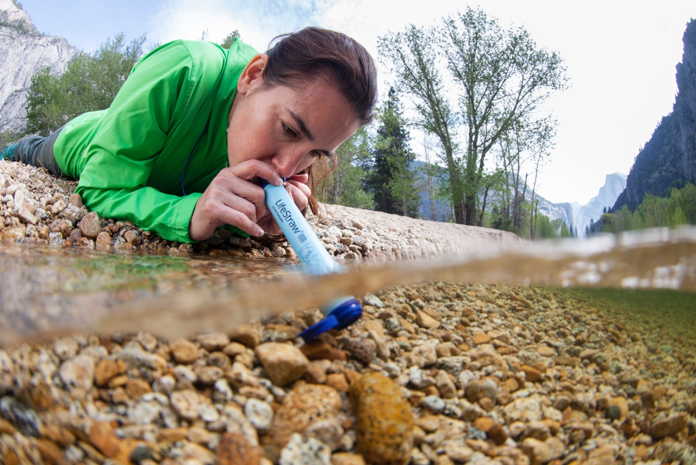 I actually have a LifeStraw in my hiking bag. It is in there in case of emergency, you can never be too prepared. The LifeStraw Personal is only 9 inches long and weighs 2oz. It will give you up to 1,000 liters of clean drinking water, which is amazing! It removes 99.9999% of waterborne bacteria, including E. Coli and 99.9% of waterborne protozoa, including Giardia and Cryptosporidium.
I imagine you wonder how to use this thing. Trust me when I say, anyone can use it. Just stick it into your water source, after popping the top, and drink through it like a straw! It is incredibly simple to get clean drinking water when you need it, if you have the LifeStraw handy.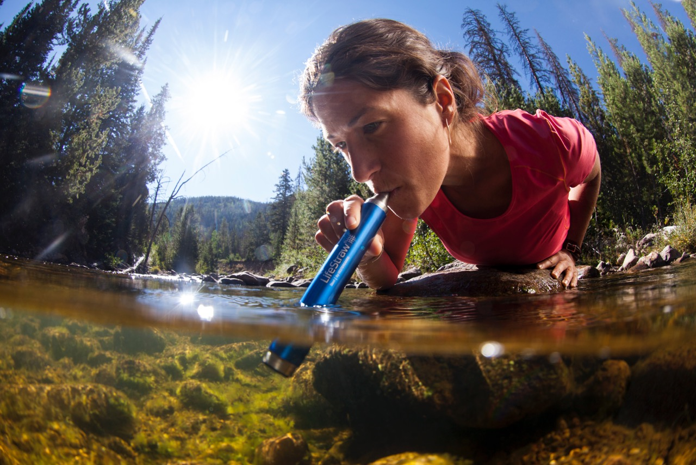 The LifeStraw Steel has a nice design and looks incredibly streamlined. It may not appear to be much different than the Personal, but it is! This one comes with a 2-stage filtration system that not only filters out what the Personal does, but it removes chemicals, such as chlorine, and of course bacteria and protozoa, and reduces bad odor and taste. I think one of my favorite parts is that it has a replaceable activated carbon capsule. I love when I can reuse something and I don't have to throw it away.
If you were wondering about how to use the LifeStraw Steel, it is exactly the same as the Personal. Very simple, just use it like a straw. The Steel just does it with a little more style and extra filtration.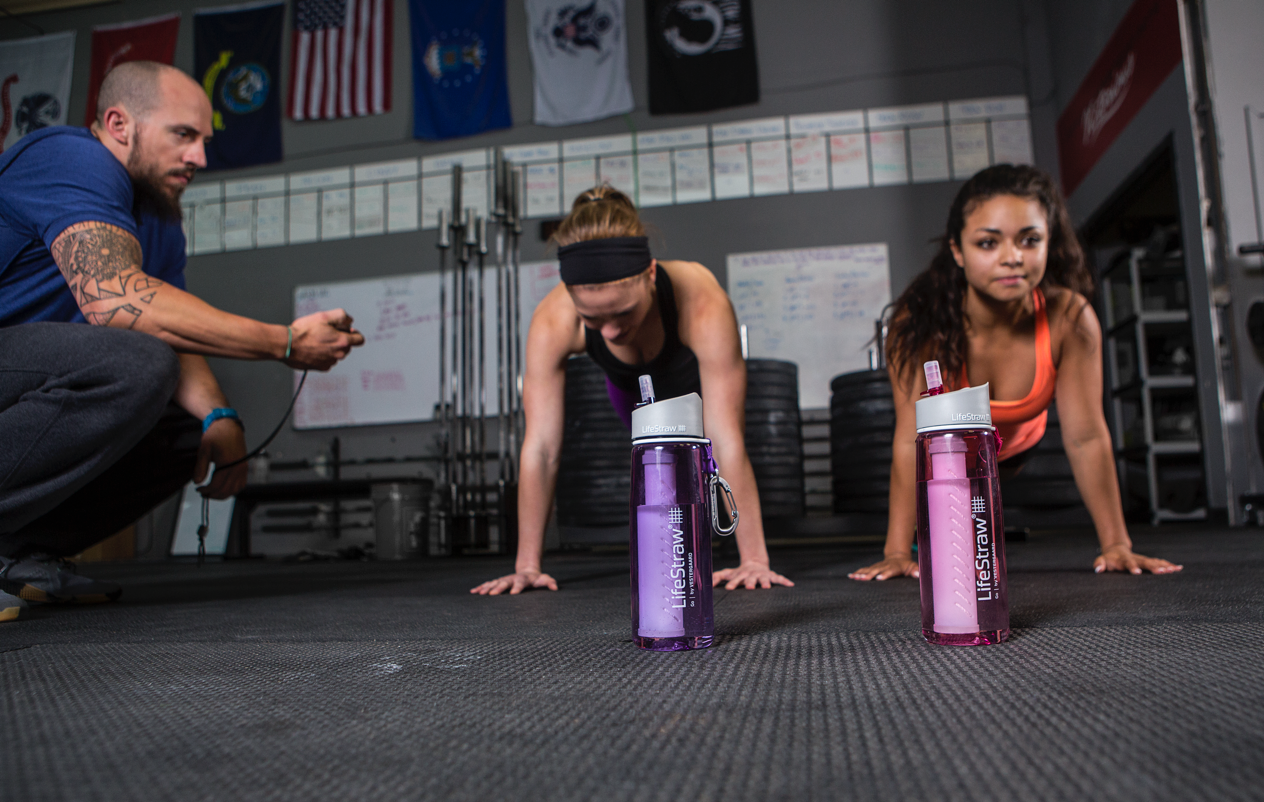 I think hands down, the LifeStraw Go 2-stage refillable bottle is one that I will use all the time! I carry a water bottle with me everywhere I go and really dislike the taste of chlorine, so I end up getting filtered pitchers or end up being wasteful and buying gallon jugs of water. The LifeStraw Go 2-stage filters out the same contaminants that LifeStraw Steel does and, like Steel, it removes some chemicals and reduces bad taste and odor. Replaceable hollow fiber membrane cartridges and replaceable activated carbon capsules are available. LifeStraw Go 2-stage also comes with a carabiner clip so you can attach it to your backpack and it comes in 5 colors. It's a great way to make sure you have drinkable water, anywhere and on-the-go. This holiday season, I truly recommend throwing some LifeStraw Personals and Steels into friends' and families' stockings, and wrap, or maybe even hang some LifeStraw Go 2-stage bottles from the tree to give away as gifts. It is not only a great gift of clean drinking water in any situation, but you are giving back by giving a child in need access to safe drinking water. It always feels great to give back to those less fortunate during such a wonderful time of the year. For more information, visit www.lifestraw.com.