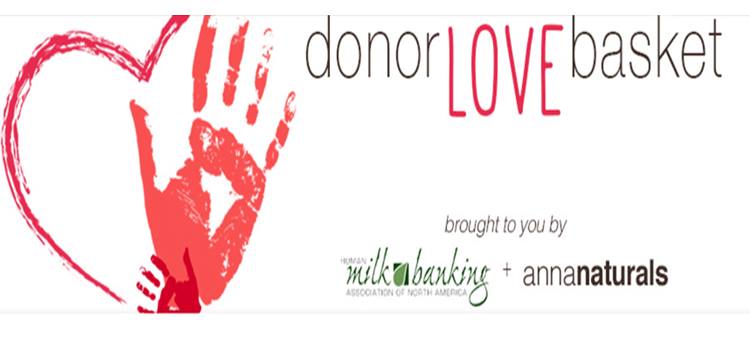 Breastfeeding is a natural way to feeding your precious little one but sometimes it doesn't always come natural. The best way to see what works for you and your baby is to do a little researching about latching positions. This way when baby arrives you'll have some idea as to what may work best for baby and you.
Sometimes when moms deliver premature babies most if not all the time mom's milk supply may be delayed in producing or sometimes moms are just not able to produce a good milk flow at all. That's why there are milk banks that other moms can donate too. The milk banks allow moms to donate breastmilk, these milk banks will serve a purpose of providing babies who are in need of breastmilk to receive milk for their little ones. After all we all know that breastmilk provides babies with lots of nutrients that simply cannot be found in formula.
For the month of August Anna Natural's and HMBANA has team up to celebrate World Breastfeeding Month! HMBANA is a Human Milk Banking Association of North America together both are working to bringing attention to the donation of breastmilk to babies in need. To show their appreciation for these amazing women, we are honoring the first 100 donors in August with a beautiful, natural pampering basket of goodies.
The Donor Love Basket will be given out throughout the month of August, the first 100 women who donate milk to one of the participating HMBANA locations will receive a Donor Love Basket, valued at over $50.
The Donor Love Basket includes:
Pink Himalayan Bath Salt,
Cleanse Face Mask,
Rosewater + Witch Hazel Toner,
and Happy Essential Oil blend.
You can look to see if a HMBANA location is near you and if they are participating here. There is a list of many milk banks all over the world but it is said everyone is different so you can either call or view their website to see more details.
I think this is such a great idea too and I'm so glad Anna Naturals has teamed up together with HMBANA (Human Milk Banking Association of North America) to help make a difference in the lives of mom's who may need breastfeeding assistance!
To redeem your Donor Love Basket all you have to do is:
Follow these steps below: Drop off or mail in breast milk to one of the participating HMBANA-approved locations listed below:
Get the unique redemption website URL from the participating milk bank.
Go to that URL to redeem your Donor Love Basket!
World Breastfeeding Month was created to raise awareness of all aspects of breastfeeding and help educate the public and new moms. Anna Naturals has taken it to the next level by partnering with HMBANA to collect breast milk for those who need it. Breastmilk is needed for babies who are born prematurely whose mother's bodies haven't reached the ability to produce milk yet, babies whose mothers are sick or who are unable to produce milk at all, or even whose mothers didn't make it through childbirth.
That's it!! So don't wait, if your interesting in donating breastmilk just locate your local milk bank and follow the instructions to dropping off your milk. You'll can make a world of difference to that mom and her bundle of joy!
Connect with Anna Naturals via Instagram | Facebook| Twitter |ShopAnnaNaturals