We're going green this holiday season with The Water Bottle Soap Company. What if I told you that the soap I'm about to show you was molded from a water bottle? What if I told you that this soap is also vegan, antibacterial and pure heaven? Would you even believe me? I didn't think so, because honestly, neither did I!
Here's what The Water Bottle Soap Company has to say:
Why are we called "The Water Bottle Soap Company"? Well, in this day and age of everyone trying to "go green" we've devised a way to reuse empty water bottles as our signature guest soap mold. We are doing our part for the environment by collecting empty water bottles and giving them one more use before they are sent off to the recycling plant for further processing and reusing.
You can read more about their uses in their FAQ section.
Here's a beautiful guest soap called Sea Breeze:
I love how bright the color is and I can almost smell the sea just by looking at the picture! I should have picked this one (I just can't stop drooling over it!) however, I did receive this awesome package!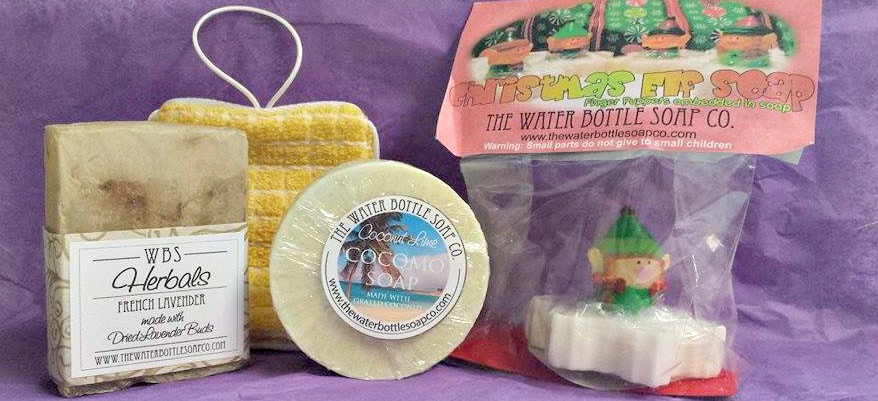 The Cocomo Soap is this month's best seller and hands down, I don't blame them! When they say it's made with grated coconut, I believe them. I can literally smell the freshness emanating through the wrapping!
The French Lavender just transported me over to the French Country side with rolling hills of purple delicate lavender. I felt relaxed as soon as I sniffed it.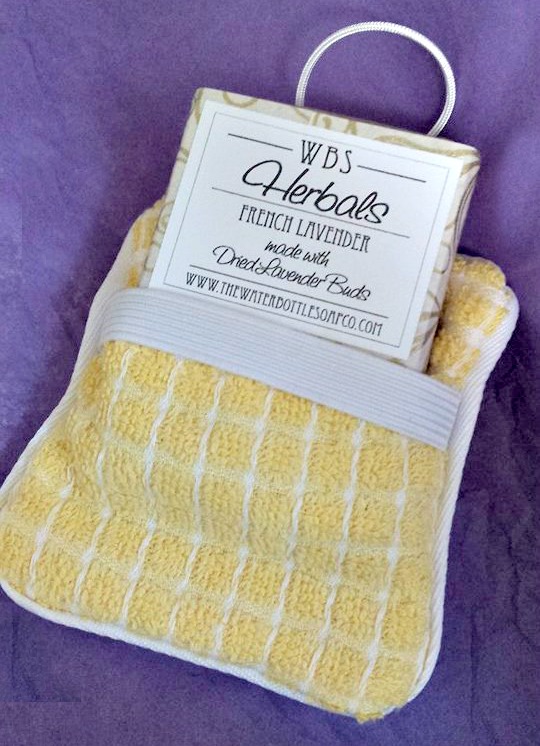 Let's talk about this adorable little soap pouch shall we? I know most of us use loufas, because body wash is most often used. These pouches are definitely ideal! They fit these guest soaps perfectly! They're handy and you can hang them up to dry when you're done. You can use them in the shower, or to wash your face with it. The terry cloth is super soft!
Not to mention that this is a wonderful way to continue staying green! Just add all the little bits of soap into the pouch and use them until they're all gone! Voila!
You're probably wondering why I haven't mentioned that adorable little Christmas Elf yet. Well I wanted to leave it for last. Not only does it smell super clean and fresh, it makes a wonderful stocking stuffer for kids! If you don't want to give it away, you can use it as decoration. Just remove the packaging and sit him up on a shelf. He's the perfect size for the linen closet! He'll even help keep them smelling fresher for longer!
So if you're in a pinch and not sure how to accommodate your guests this Holiday Season, check out The Waterbottle Soap Company and pick out some delicious scents and stocking stuffers! There's bound to be a scent for everyone!
Which scents catch your drift?
Connect With WBS
You Can Win Your Own Guest Soap Package Featuring This Month's Best Seller: Cocomo Soap, French Lavender, Guest Soap Pouch, and the Elf Soap.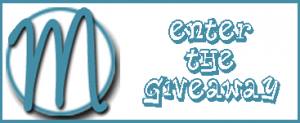 Disclaimer:
This product was received from the Company for review purposes only. All thoughts and words in this post is my own and I was not paid to endorse it. I am only voicing my opinion about this product.