Fat Ash Soaps from the Original Fat Ash Soap Company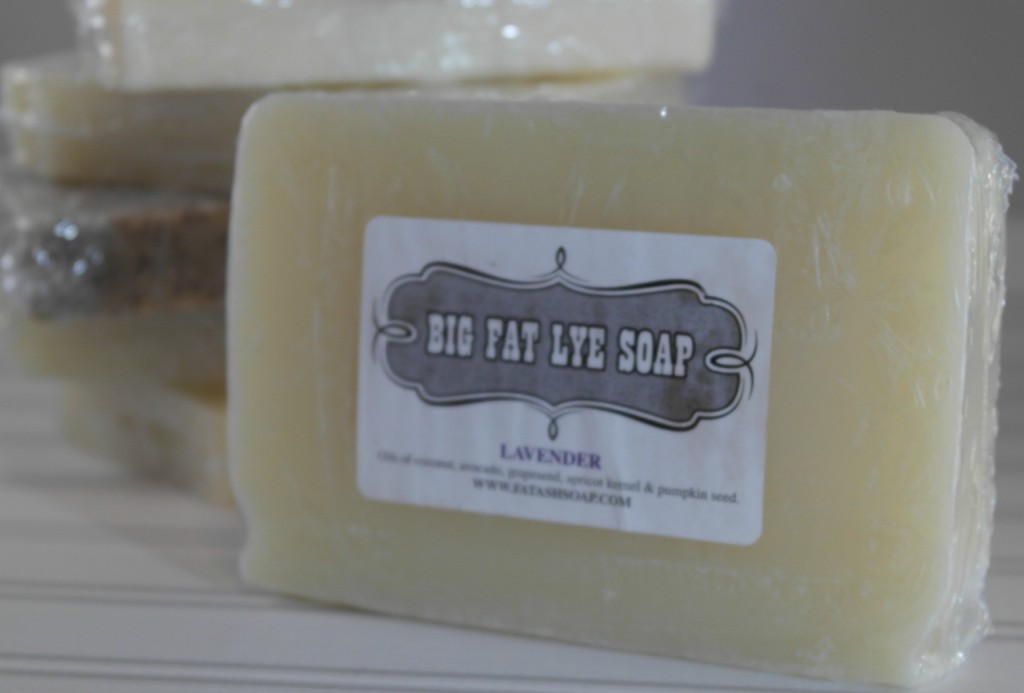 The Fat Ash Soap company was established in 2013. They have a small lineup of BIG bars of soap. Just 3 types actually, along with a handmade composite soap holder. When I say big bars, I'm not kidding! The bars are huge. They meausre approximately 5 1/4″ x 3 1/4″ x just under 1″ I actually cut the ones I received, in half and they are still substantial! Let me tell you a little about fat ash soap in general, and these soaps in particular.
The term fat ash comes from the two basic ingredients; fat sources, and the ashes that are used to make the lye. It's a quite simple process, but time consuming. Ash lye is an alkali. Alkali breaks down the fats into glycerine and fatty acids. The sodium in the lye then combines with the separated fatty acids. When allowed to set the mixture hardens and voilà, it becomes soap.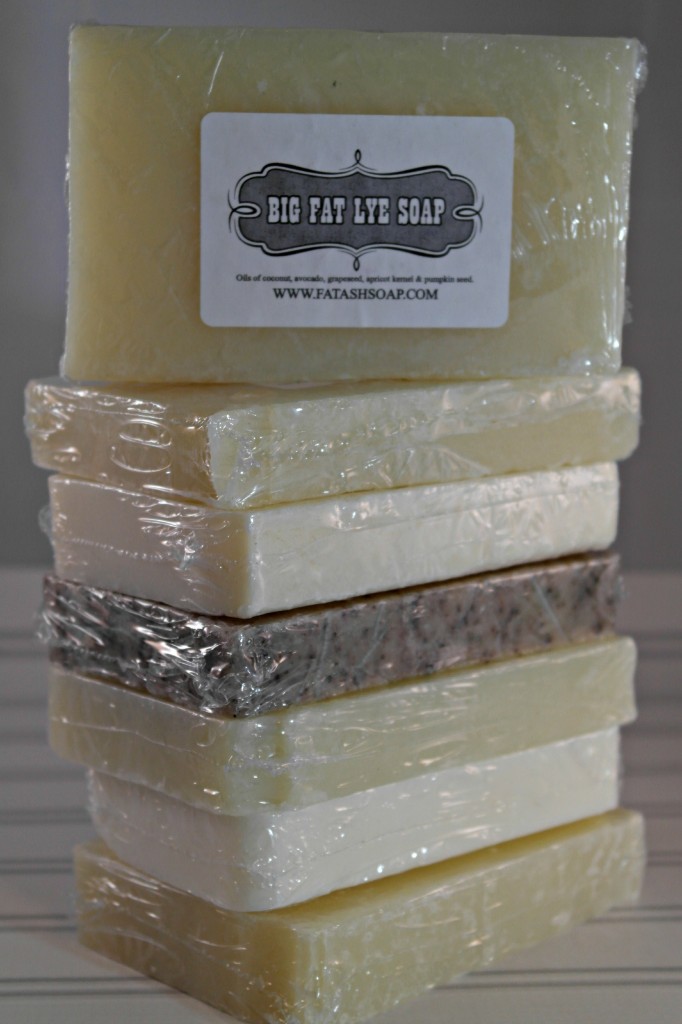 Lard and Tallow Bar Soap – Comes in Lavender and Unscented. These soaps are made the old fashioned way. They contain NO petrochemicals, artificial colorants or artificial fragrance. They do contain lard, beef tallow and homemade lye.
Fat Face Exfoliating Bar Soap- Made from 100% pure vegetable seed oils, rice bran oil, hand rendered lard, coconut oil, and for exfoliating and stimulation; hand ground oats and coffee.
Big Fat Lye Vegan Lavender and Unscented Bar Soap – Contains NO animal fats or by-products. They do include oils of avocado, coconut, grape seed, pumpkin seed and apricot. The scent comes from 100% lavender oil. They say that this soap is safe for all kinds of uses including kids, pets and household cleaning.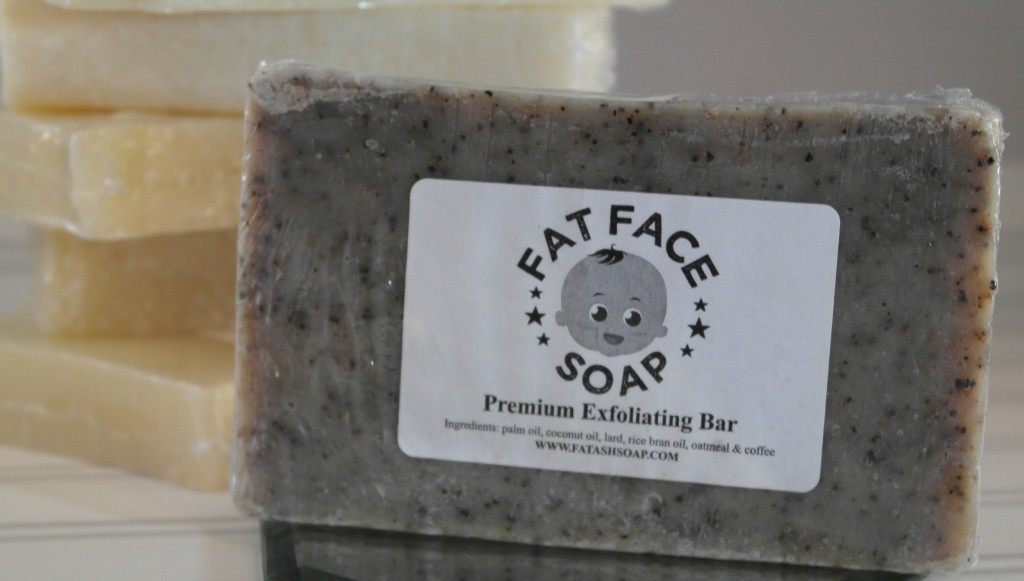 The lavender scented soap smells absolutely wonderful.
The exfoliating bar works well and isn't overly rough on your skin. They all lather well and rinse off easily. These would make great gifts for anyone!
From the Fat Ash Soap Company: