If you're new to CBD, or just curious as to what is going on with CBD, you may very well be asking yourself, "What is it or what are it's benefits? Why should I be taking CBD?" Well, when you consume HappyHemp gummies, you can expect deliciousness while consuming them, and each gummy contains 10mg of high-quality Colorado CBD. CBD is short for cannabidiol. It's a chemical compound that is derived from the hemp plant. When it is used in products like gummies and oils, it creates a calm feeling for the individual who takes it. Unlike THC, CBD is non-psychoactive, which means it won't make you high.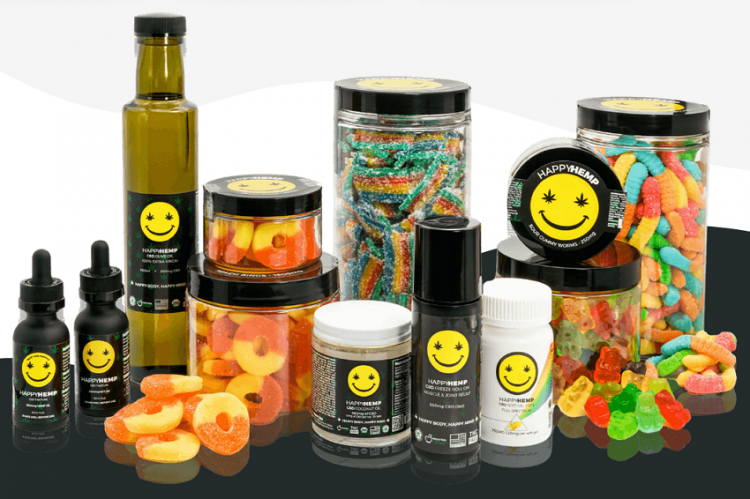 All of their CBD products (including the popular CBD gummies) are made from hemp grown legally in the United States of America. All of their CBD gummies and edibles are certified and lab tested to contain >0.3% THC, thus meeting federal requirements for CBD's. And though they currently do not ship outside of the USA, they are shipped anywhere in the USA. You can purchase HappyHemp CBD gummies in various size containers: 250mg, 750mg, 1500mg and 3000mg. HappyHemp gummies are a highly portable, easy-to-dose method of ingesting CBD. And you can purchase their products from over 40 stores all across America. Check out their Store Locator here: https://gethappyhemp.com/store-locator/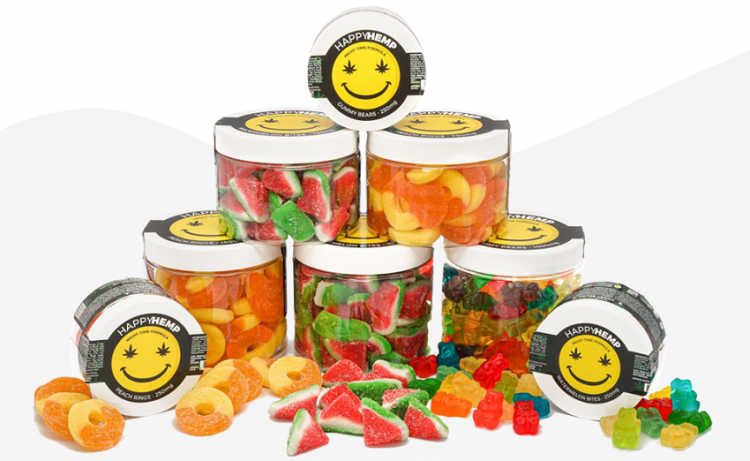 Forbes, LA Weekly, and many other sites featured HappyHemp CBD gummies as one of the top CBD gummy edibles on the market in 2020. This product contains high-quality cannabidiol, organically infused in delicious gummies. Each gummy contains 10mg for convenient and effective dosing no matter the time of day!
In addition to their gummies, HappyHemp also offers CBD Oils, CBD for your pets, Bath Bombs, Massage Oils, Lotions, Soap, Daytime and Nighttime gummies, Extra Virgin Olive Oil, Tinctures, Coconut Oil, Freeze Cream, Vitamins, and much more. Not to mention their Hoodies, Tee Shirts, and hats for those of you who want to sport their swag. I can't imagine a more complete CBD Store. I know you're going to want it, so here is the link to their store: https://gethappyhemp.com/
I do want to reiterate one last thing… HappyHemp has taken great care and undergoes meticulous work in order to insure a that you receive the highest quality product. Not only are they held to a particular Federal Requirement that must be maintained, but they also provide actual Lab Reports on their site to show you (the consumer) that every effort has been made to assure that you are indeed receiving one of the best products available.
I hope you found this helpful, and as always, take care and be safe out there…