Good news! Spring is just around the corner and it's time to get ready! Open up those windows and let that fresh breeze blow in! But first, make sure you add Funkaway to your spring cleaning arsenal. Funkaway has everything you need to help rid your house of all the musty odors that have built up over the winter. Their base spray is available in a pump, an aerosol and a travel size so that you can keep life fresh no matter where you are.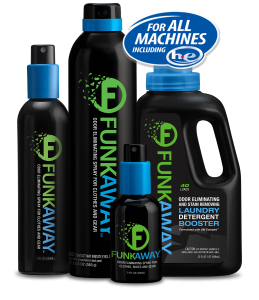 With their new odor eliminating beads you can keep your entire house smelling fresh. When that sweet spring breeze blows in, it'll carry the power of the OMComplex in the beads to every room in your house, ridding it of all those nasty smells. When you're ready to take all the bed clothes off and wash them, Funkaway's Laundry Booster will do the trick. It works in all washing machines, even high efficiency ones.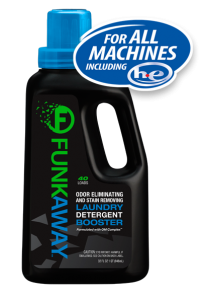 Ready to clean out your car after months of icky messes? Toss out those old french fries and spray Funkaway. Your car will be funky fresh in no time! You can even put a jar of the odor eliminating beads under the seat to keep the odors away for longer.
Funkaway can be used in every room of your house on nearly every kind of surface. Spray it on beds, rugs, shoes, sports equipment, strollers, backpacks, tents, car interiors, coats and anything else you can think of that needs a freshening up. Because Funkaway actually eliminates odors instead of just covering them up, you'll never need another "air freshener" again!
Available on Funkaway and in hundreds of stores nationwide