We can't always predict everything that's going to happen in life…but one thing that we can do? Protect your home and your pipes with this simple Plumbing Club.
How many times have you had to call up plumber after plumber just to get someone to your house to fix an issue? Stop wasting your time!
With the United Septic Protection and Plumbing Club, you can rest easy knowing that whatever happens to your pipes in your home, you're covered without any issues.
And not only are you covered without any issues…but you aren't limited on the number of claims that you can make as well. With the winter that Mother Nature has been giving us this year, the no limits on this Plumbing Club Plan is needed for sure!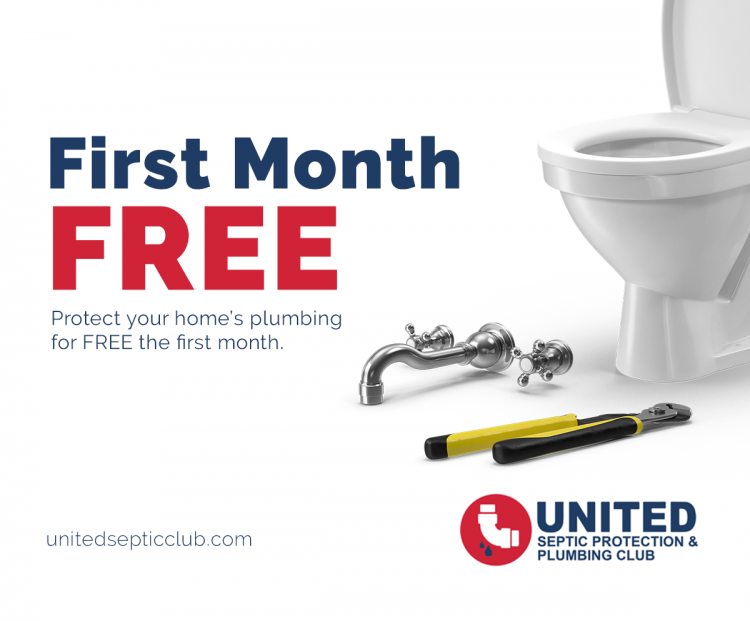 Keep Your Home Mess-Free With This Amazing Plumbing Club
If you're tired of outrageous bills and are looking for a way that you can have peace of mind and a break on your pocketbook, this is the Plumbing Club for you.
Plus, the other added benefit of this awesome club is that all licensed plumbers in your area are approved and part of it. You literally don't have to worry about wasting precious time searching for a plumber ever again!
There is still plenty of cold weather left in this never-ending winter so it's the perfect time to get signed up for this Plumbing Club today!
Have a few further questions that you'd like answered? No problem at all! They'll even give you your first month FREE by simply filling out the form HERE.