Get Hooked with Find Subscription Boxes

I have to admit that I love subscriptions boxes. I subscribe to several of them. Several of the boxes I subscribe to give you sneak peaks before your box arrives but I never want to peak. I love the excitement of getting something in the mail other than bills, junk mail and work. Sometimes, I really love just getting a surprise in the mail.
Find Subscription Boxes is a new subscription box directory that helps you find the best monthly subscription boxes. Find Subscription Boxes was launched in early July. With myself being a huge subscription box fanatic, I love that Find Subscription Boxes does all of the work for me and brings the top subscription boxes on one site. Find Subscription Boxes features real subscriber reviews, from real people who have received the box in the past. This is extremely important. In the past I have jumped on the first or second box a company has offered and been HUGELY disappointed. Just as much as I love getting surprises boxes in the mail that is filled with amazing goodies, getting a box that is filled with duds can me just as depressing and seem like a waste of money. At Find Subscription Boxes you can browse the different subscription boxes and discover beauty boxes, food and snack boxes, pet boxes and more, all in one place.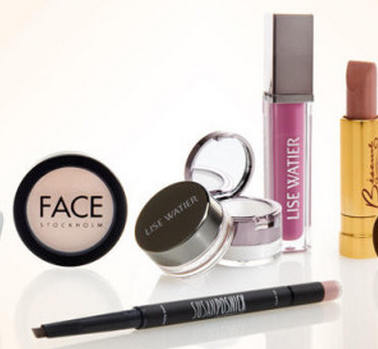 Several of my favorite subscription boxes are on the site. One of my all time favorite boxes is the Wantable Box. The Wantable Makeup Box subscription delivers full-size premium makeup products right to your mailbox. It is full of 4-5 full size products. Every Wantable Makeup Box is valued between $80 and $100 and includes expert tips on how to wear the items in the box. I have gotten several Wantable Makeup Boxes and have yet to be disappointed. If you or someone you know loves makeup then this is the subscription box for you.
Head over to the Find Subscription Boxes site and browse around. Come back and leave us a comment below letting us know which subscription box you would be most excited to get.
If you would like more information about subscription boxes, please visit the Find Subscription Boxes Website. Be sure to stay up to date on all of the latest news and products from Find Subscription Boxes by following their social media pages on Facebook and Twitter. Sign up doe the Find Subscription Boxes Newsletter to get all of the latest news, box releases and more delivered right to your email. While you are there be sure to follow Mom Blog Society on Facebook and Twitter.
Disclaimer: This is a Sponsored Post on behalf of Find Subscription Boxes. Mom Blog Society received compensation in exchange for writing the article. All opinions stated in our review are our own truthfully opinion and were not influenced by the sponsor or from getting the review product free of charge. We were in no way compensated for our review or opinion.