Family Tasks is the story of a father of 3 and an entrepreneur, Jerome Serre. Like many families, we consider it paramount that our children participate in home chores. We share the belief that participating in home chores gives children a sense of responsibility and that it makes them value work. We started early with our children (when the eldest was 9 and the youngest 5) with a simple magnetic whiteboard on the fridge and magnets personalized with a photo of our children.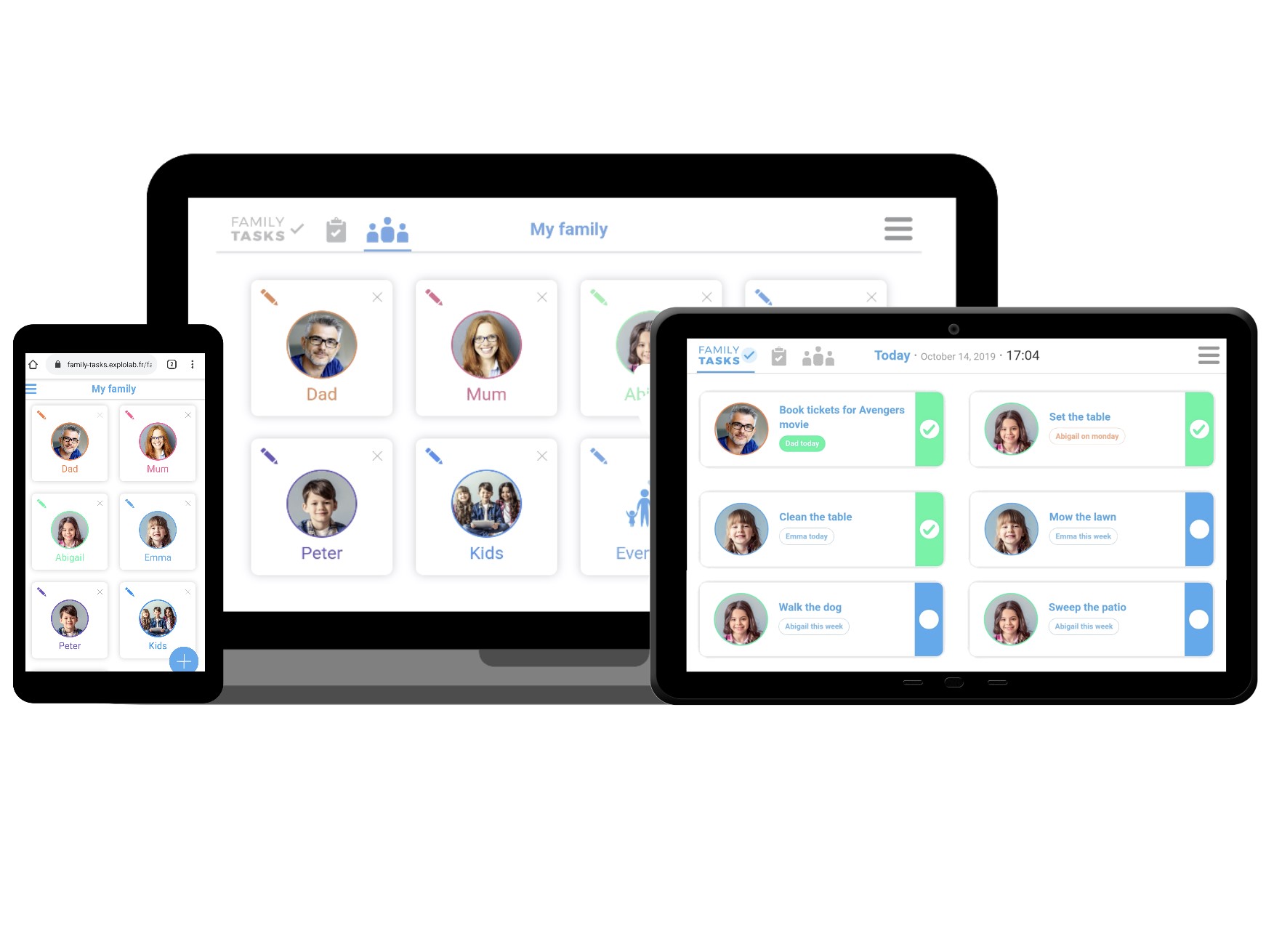 The system was a huge success, and not only did we never have an argument over chores, but we soon realized that our children were proud of the system and were bragging about it to their friends (apparently some other systems generated frustration and anger to parents and/or children). Discussing with friends, we were surprised to discover that for some parents asking their children to help in setting the table or sweeping the floor would almost always trigger an argument, and that a lot of parents had renounced asking their children to help because they felt they would spend more energy asking than doing the chore themselves.
Was our system perfect? No. In particular, as children grew up, they wanted to have the information on their phones, not to have to go to the fridge. And for some tasks, like "Buy the bread", you really prefer to know you're in charge before you come home, not once you've arrived!
From a DIY to a product
After analysing the flaws in the system we chose to digitize home chores with a super-simple task allocation and rotation web app, and to put it on a screen on the fridge so that anyone could see it at all times, even if they didn't have a device.
The screen on the fridge became Dock Dock!, a kit which transforms any fridge into a Smart Fridge, and the web app became Family Tasks. Dock Dock! and Family Tasks can be used independently, but they really shine when used together. An Android App manages the tablet while it's on the fridge, and displays shortcuts to apps or web apps for immediate access to most useful services… like Family Tasks.
Family Tasks is a simple task management system which covers the 3 types of tasks which exist at home: rotations, days of the week, and one-time tasks. It can be accessed on any screen, and that's it! The whole method for choosing and allocating tasks progressively in time is detailed on the Family Tasks website.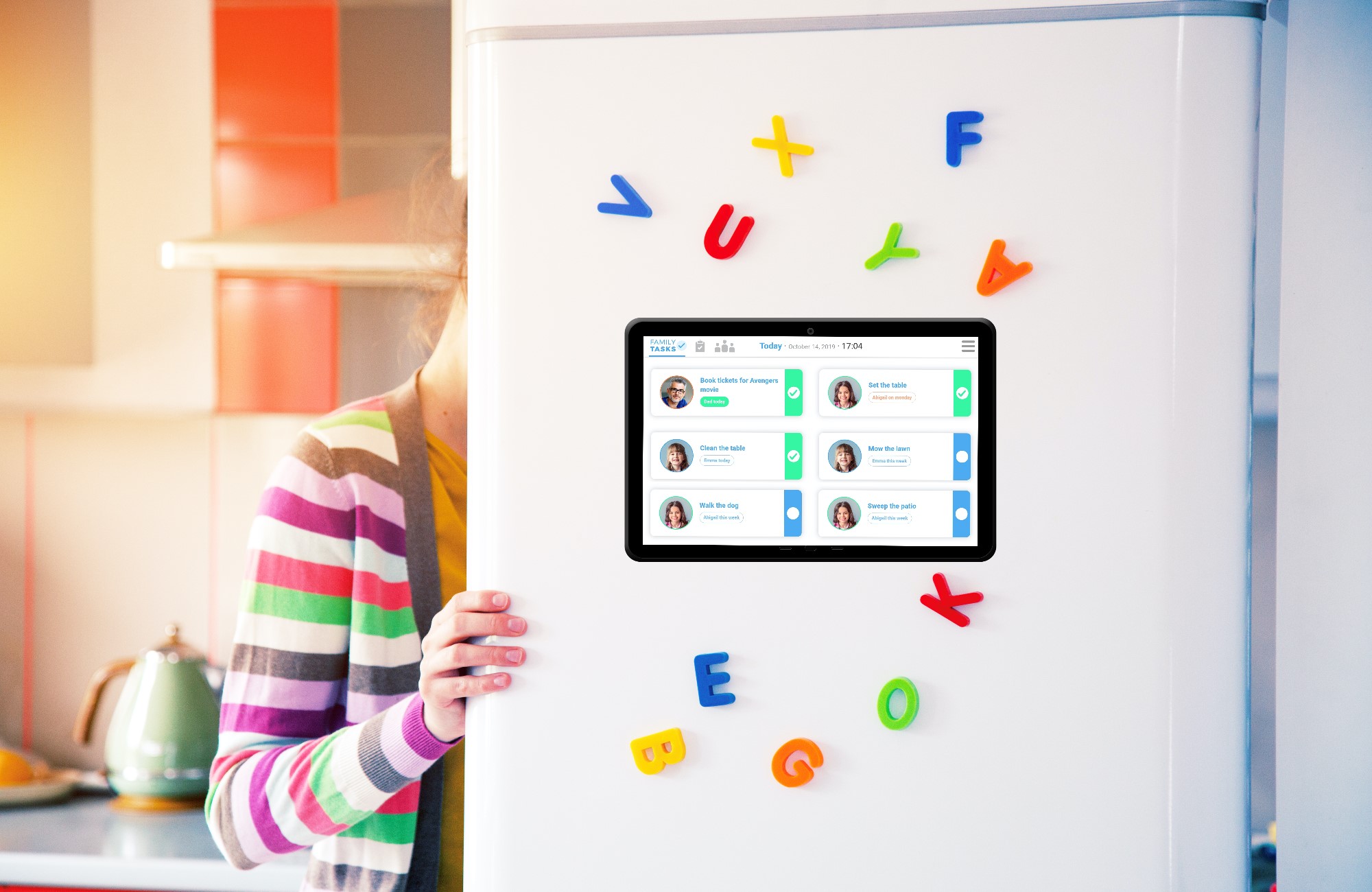 What makes Family Tasks unique
1- Focus and simplicity: where other apps want to solve all family issues and sometimes become over-complicated, loaded with sometimes useless features, Family Tasks does only what it says: chore management for your children. But it does it well and super easily.
2- Family Tasks is based on the credo that everyone should participate at home unconditionally. Hence it doesn't come with a rewarding system to the contrary of other solutions.
From early feedback, what parents seem to appreciate most is the simplicity and efficiency of the system. But don't take our word for it, just give Family Tasks a try and see for yourself if it fits your family's needs!