By Andra Abramson
What's the most challenging parenting issue of the 21st century? Here's a hint: it's not bullying or nutrition or getting enough sleep. Instead, it's the push and pull of how we, as adults, as parents, as families, balance the good and bad of technology as it affects every part of our lives and the lives of our children.
If you keep your eyes open, you'll see the struggle playing out pretty much everywhere you go these days: in restaurants (how many times have you seen families sitting together in a restaurant where everyone is engaged electronically and no one is speaking to each other?), in stores, at the playground, at the library, in schools, and, of course, in living rooms and kitchens and bedrooms of homes where multiple devices are constantly dinging, beeping, and making other noises reminding us (always) of their presence.
While people without kids also struggle with balancing screen time and real life, the struggle becomes even more real for parents. Helping our children figure out the right combination of screen time and real life time is a constant battle. The lure of the TV, I-pad, the phone is so strong. We, as parents, may say to our kids, "You have 30 minutes of screen time today" but the reality is that no one is watching the clock and that 30 minutes of allotted time can easily become two hours or more.
There is nothing wrong with kids spending time with tech. We all want our kids to be tech-savvy, to be connected, to understand and use technology wisely. The challenge is to ensure the right mix of talking to real people versus texting; of creating rather than being entertained; of experiencing actual human interaction versus interaction with emojis. How can we, as parents, help our kids navigate these waters, make the best choices and keep tech in check?
Cricket Media, the most award-winning children's magazine publisher in the marketplace and Parents' Choice Foundation, the nation's oldest nonprofit guide to quality children's media and toys wants to re-frame the conversation about tech and screen time. They have just launched a helpful hub for families called Keeping Tech in Check: www.keepingtechincheck.com. With the tagline, "a balance, not a ban," Keeping Tech in Check offers families a wealth of tools, tips, and resources to help them find the right balance between technology and real-life experiences.
Unlike similar efforts that focus only on "unplugging," KEEPING TECH IN CHECK recognizes that screens are a mainstay in our 21st-century lives, and this initiative is being launched to help parents mindfully manage screen-time as an intentional part of a daily "diet" of activities.
"Technology is here to stay, offering a wealth of resources," says Stephanie Sharis, CEO of Cricket Media. "Our magazines have always promoted active learning, acting as catalysts for children's curiosity and creativity. And with the Keeping Tech in Check initiative, we hope that we can help that play out in real life as much as online."
Drawing from Cricket Media's deep archive of award-winning magazine content, the site includes stories and downloadable activities, as well as news and current research. A dedicated blog will feature expert advice and real-life ideas for activities that shine the spotlight on balancing tech mindfully.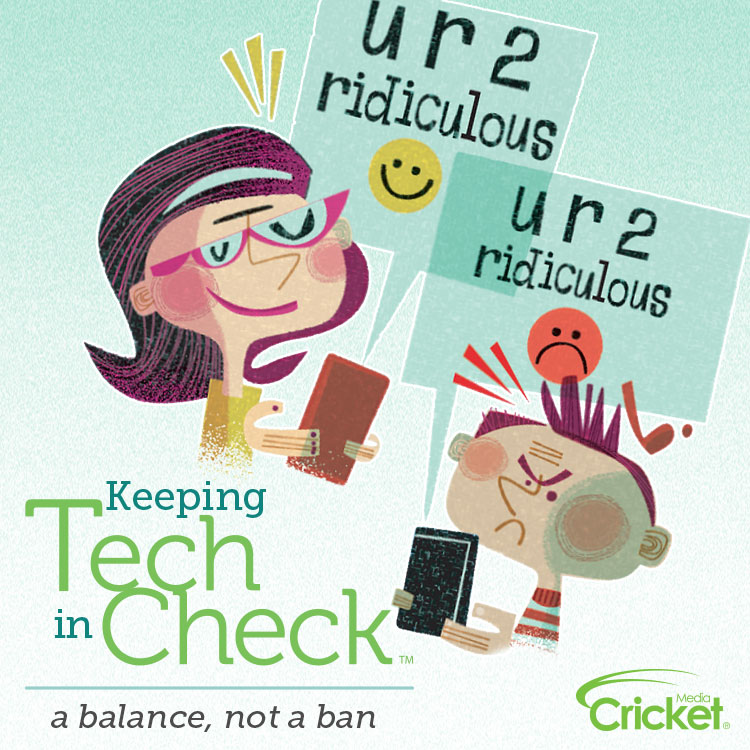 Families everywhere are invited to join the Keeping Tech in Check community at KeepingTechinCheck.com. Look for regularly updated information, such as:
The American Academy of Pediatrics Media Use Planner and Media Calculator (both kids and parents will be able to monitor their tech use with these planners).

Downloadable content from Cricket Media's award-winning magazines, designed for ages 3 months to 14+.

Advice from experts and peers, including a regularly updated blog written by Cricket Media editors, parents and other experts, sharing seasonal and topical ideas for screen-free activities, including "Out of the Box" ideas to unplug. Guest bloggers offer real-life examples of unplugged fun for various ages.

An archive of research on the topic of tech usage from respectable sources all over the world, from newspapers to scientific organizations to blogs from other parents finding solutions that may help others.

Programs designed to focus families on achieving their goals together, including a summer reading program; the Smithsonian Institute sponsored Folklife Challenge and Invent It Challenge; and the National Ambassador for Young People's Literature, Gene Yang's Reading without Walls Challenge.

Mini printable books –colorfully illustrated tales by top authors and artists, aimed at a variety of age levels.

Printable activities – enjoy conversation starters, scavenger hunts, recipes, party ideas, ad-lib word games, writing prompts, and brain teasing games for the whole family.

Parents' Choice Family Adventures Map.

Subscription discounts to the 11 ad-free and multiple award-winning Cricket Media magazines for various ages and interests: ASK, BABY BUG, CLICK, CICADA, COBBLESTONE, CRICKET, DIG, FACES, LADYBUG, MUSE, and SPIDER .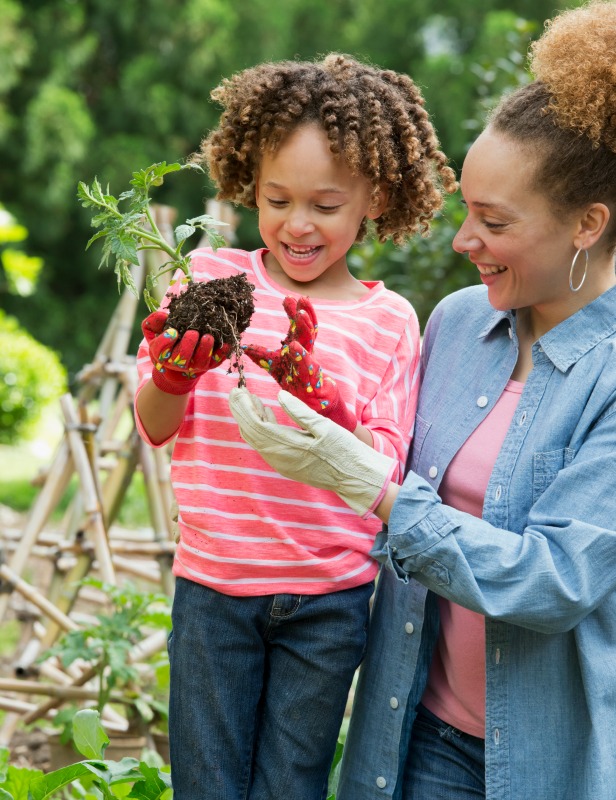 "We long ago crossed the Digital Rubicon," adds Claire Green, president of The Parents' Choice Foundation. "Keeping Tech in Check offers parents ways to help balance families' screen based play. No PhD required."
For more information, visit www.keepingtechincheck.com