So many of us have very busy kids who enjoy playing with new toys all the time. If yours are anything like mine, they like to create their own things to play with. My youngest is so inventive and creative. Her imagination has gone wild! That is why a 3D Printer has been such a great addition to our lives.
When it comes to children and 3D Printers, you don't think they go hand in hand. They are hard enough for some adults to function, so you would not believe kids could do it. However, now, with Toybox, your kids can use one with ease. Which also means, so can we!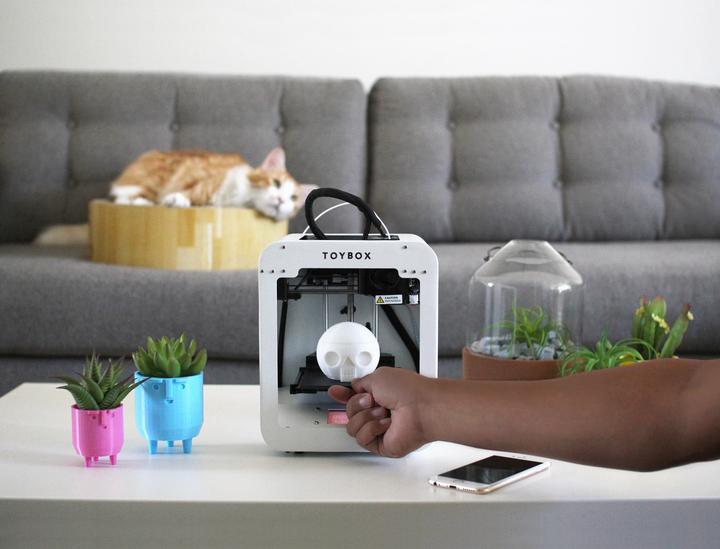 They can use a tablet or phone to pick things from the catalog to print out and play with. There are fun things to build or different toys to play with and fun things to put on display. If you would instead use a computer, you can do that too. Just sit back and make sure your printer is set up on your account, and you are good to go!
Toybox does not make you choose only from their available models for printing. You can import others that are STL, OBJ, and gCode formatting. Meaning you can create and even find other models to use. You are not tied to just what is available on Toybox's catalog. This makes the options even more endless on printing.
The printing materials used are 1.75mm PLA. What I love the most is they call it food for the Toybox! You can use any 1.75mm PLA, but there are many affordable ones available right on their website. There are so many different colors available for any printing job you could need. PLA is non-toxic and compostable. They can not guarantee that other PLA won't make the Toybox sick, so I recommend using what is available on the site.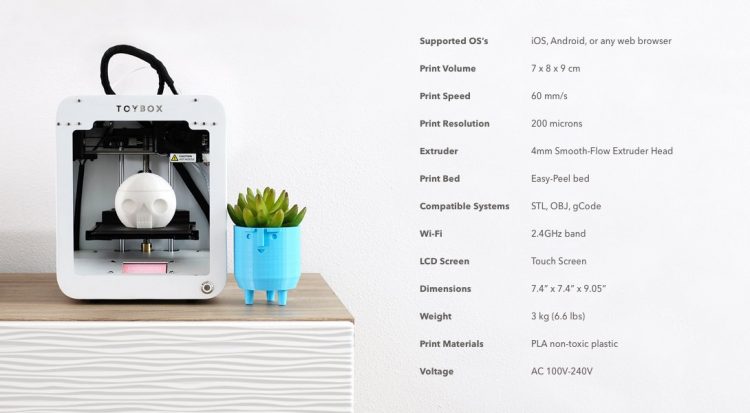 When it comes to the Toybox, you can use it just like any other 3D Printer. You are not tied to only kid models. You can print anything you would on any other 3D Printer. Just get the model in STL, OBJ, or gCode formatting and print away! The possibilities are endless.
The ease of use for your children is incredible. They can find so many different things right at their fingertips to print. Create amazing 3D things and have so much fun doing it. With the easy way of using it, anyone in the family can create things that they love. Print off anything you would on any other 3D printer. Toys and even gifts for friends. The possibilities are endless!
Connect with Toybox–