Though summer travel is winding down, planning a great getaway with the family is still possible. Fall weekends are a great time to get away! The weather is still good, prices go down at many popular summer destinations, and crowd levels drop exponentially. It's a perfect time to grab a portable booster seat, hop on a plane, and head to a fantastic destination.
Safety First!
Before you get ready to head out on your fall weekend getaway, be sure that you're prepared to keep your family safe as you travel. Pack medications and first aid items that you might need along the way. If driving, check the fluids and tire pressure in the car, to be sure you'll be safe on the road. Make sure that you have a portable booster seat that is easy to use to save money and keep kids safe when using rental cars, public transportation, or other modes of travel.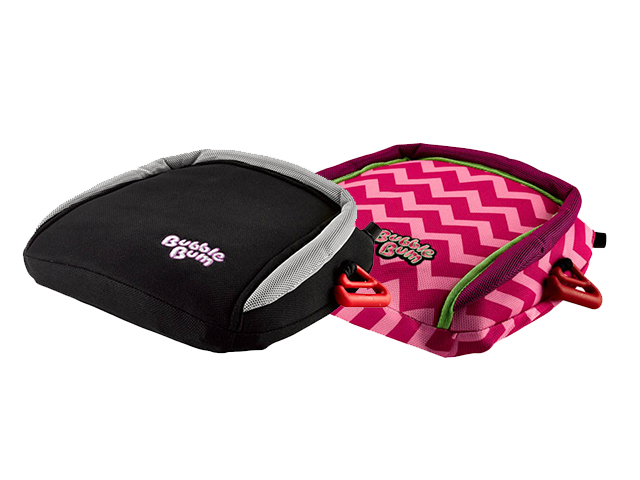 Choose a Great Destination
When choosing a destination for your fall weekend getaway, you might want to think a little differently than you do for your summer vacations. Though heading south to a warm beach is always a fun choice, there is more to explore in the fall. Consider state and national park areas that have hiking trails through beautiful fall foliage. The whole family will enjoy seeing the wonders of the fall season in the stunning colors of changing leaves.
Pack Wisely
When packing for your fall family weekend, do a little research on the typical weather at your destination. Fall weather can be a little tricky in many areas, so be prepared for unseasonably warm or cool days and pack layers of clothing. Consider any activities or excursions that you have planned for your trip and be sure that you have appropriate shoes and attire. Also make sure to pack plenty of activities to keep the kids entertained along the way!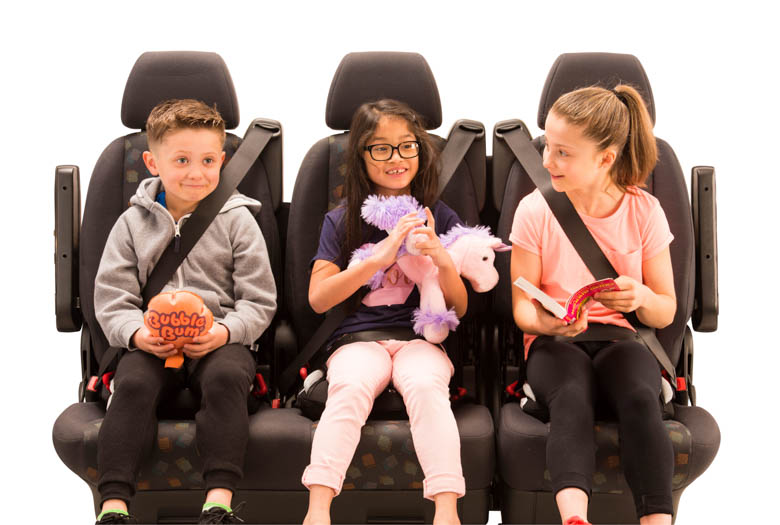 Look for Seasonal Discounts
Check the special packages and discounts offered at various hotels in the area. Many times in summer destination locations, hotels offer packages with attraction tickets or discounts, meals, and other goodies to entice people to visit during the off season. In many cases, these packages can add up to make fall travel extremely affordable! They also introduce you to local restaurants, museums, and other fun things to do that you may otherwise overlook.
About the BubbleBum Portable Booster Seat
The BubbleBum Portable Booster Seat is a great item to have on hand for travel, whether it's a fall getaway, extended summer vacation, or just an outing around town. This easy to inflate backless booster seat fits children from ages 4-11 (40-100 lbs). It's simple to carry along in a backpack or purse, making it perfect to use in a rental car, public transportation, bus, train, or for cab rides. Its compact design allows you to safely fit three across the backseat in most standard vehicles.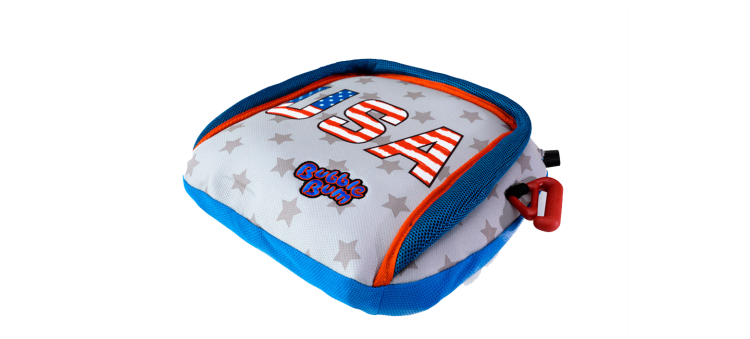 Learn More About BubbleBum and Follow Them on Social
Facebook | Twitter | Pinterest | Instagram | YouTube | Website