With the holiday season in full swing, we want to remember to keep our kids safe in our home. A wonderful holiday can easily be changed to a very bad one with an accident (which we all know can happen in matter of seconds). I want to share a few tips as gentle reminders.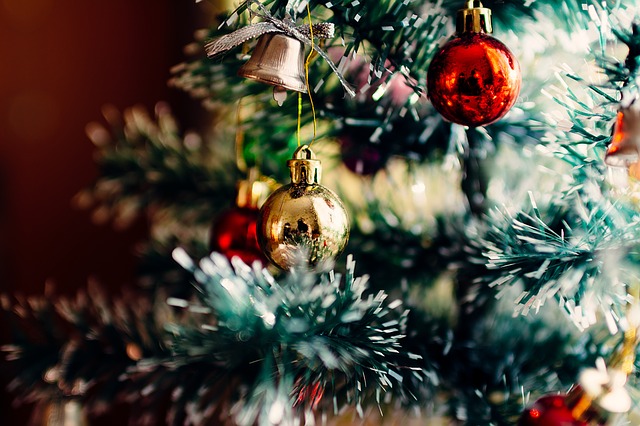 Water your Christmas tree on a regular basis. If you do not cut your own tree you do not know how long the tree has sat in the lot you purchased it from. Trees that you have cut yourself drink water quickly the first few days and drilling a hole in the bottom of the tree before putting it in the tree holder help the water travel up inside better.
Make sure to check your lights on your tree. Most do not get too hot these days, but it is important to make sure the wires are in good shape and the plugs are tightly plugged into each other.
Blow out candles and keep matches out of the way. Even better is to put the lid on top of the candle to extinguish. Do not keep candles in reach of children ever.
Keep harmful plants out of the reach of children. Plants can add to your holiday decorating but make sure to keep those that may be poisonous out of reach of children or pets. This includes mistletoe berries, holly berry, and Jerusalem cherry. In a poison emergency, call the national Poison Control Center at 1- 800-222-1222.
Make sure you are purchasing age appropriate gifts. Sometimes you think a toy is "perfect" but they put ages on toys for a reason. Hold off on the older age toys until that child is old enough.
Handling liquid laundry packets

. Do not let children handle

liquid laundry packets

, even with supervision. As you know, these highly concentrated packets can start to dissolve with wet fingers and often times children put things in their mouths so it's important to remember to always store liquid laundry packets up and away from little ones.

Keep laundry packets in their original container with labels intact. Do not use or reuse your laundry pack containers to store toys, or any other items that will confuse a child.
Follow along on their Social Media: Twitter|Facebook
To learn more about the safe and proper storage of laundry packets, watch ACI's PSA video here.
*NO PURCHASE NECESSARY. Ends on December 31, 2016 at 11:59 p.m. ET. Open to legal residents of 50 U.S. and DC, 21 and older. Void where prohibited. For Official Rules, go to http://www.keypledge.com/Keypledge/TermsConditions.html