There are several brands, that will make travel easy, for this Holiday Season. Yookidoo, Hi Little One, Claessens' Kids, and Marcus & Marcus are all great brands to get your Holiday off on the right foot. Take a look below, and learn more about each company.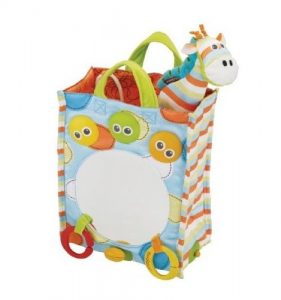 Yookidoo Take Along Mirror is fabulous for your little one, or a little one you love. It's super easy to put up, and will have them in aww for hours. The soft, cuddly Giraffe is accessible for your little one. The mirror will have them looking at themselves, and they will fall in love.
About the Product
Yookidoo's Perfect First Mirror For Your Baby, With Music And Flashing Lights! Includes Adorable Giraffe Friend!
Take Along Tote! – A Large (6.7 inch) Mirror Is Fitted To The Front Of a Handy, Durable Tote Bag.

Friendly Faces Light Up With The Music, Encouraging Your Baby To Follow Along.

Features Straps On The Back For Easy Attachment To Cribs, With Loops On The Front To Attach Dangling Toys, Pacifiers And More!

Plays Two Different Songs: A Soothing Melody For Quiet Time In The Crib, Or A Stimulating Jam For Play Time!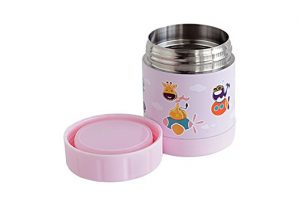 The
Marcus & Marcus' Animal Thremal Food Jar
is also a top pick, for me. I use this for my 5 year old, to this day. He can have warm soup, or even chicken broth, on the go with Marcus & Marcus. He loves his container, and I ordered a second one for my daughter's friend, who is having a baby, in December. She will love this in the future.
About the Product
Stainless Steel

Avoid Take-out. Instead pack the Marcus & Marcus thermal food container with nutritional foods from home

Double wall vacuum insulation will keep food warm

10 oz / 300 ml capacity with a convenient screw top lid for a strong seal

Easy to clean! Simply give the items a quick rinse in hot soapy water or put them in the dishwasher for an even easier clean

Marcus & Marcus' products are all molded from BPA-free, PVC-free and phthalate-free materials.
The
Claessens
'
Kids Kid'Sleep Globetrotter is perfect for any aged child, having problems with day/night. I have one for my 5 year old, because there are nights when he gets up at 1 am, and thinks this is ok. Claessens' Kids has helped me so much. I really adore this product.
About the Product
Night light

Helps kids be more independent

Kids and parents get more sleep

Teaches kids when it is morning and when it is night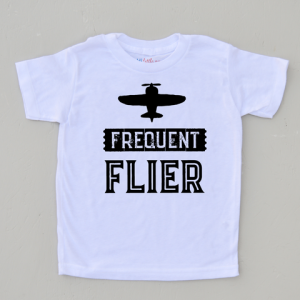 Traveling with little ones is a feat that should be recognized! Whether it's your first flight, or one of many, our Jet Setter line from Hi Little One is the perfect outfit for your crew. Plus, each t-shirt can be personalized with an "in-case of emergency phone number" on the back for added piece on mind during the hectic travel season. Age range: For Newborn to 12 years.
Connect with these brands: Claessens' Kids | Yookidoo | Hi Little One | Marcus & Marcus