What is normal vision? We have always been told that 20/20 is normal as defined by optometrists. Say for instance someone has 20/40 visual sharpness or acuity. This means that she/he must stand 20 feet from any given object in order to see what someone with perfect eyesight can see from 40 feet away. So as you can see this means they have less than perfect visual sharpness or acuity. Vitamin D has shown to have a great impact on eyesight.
When my daughter was little she told me that she couldn't see some things when she was watching TV. I noticed her squinting more than not and it made me realize she needed to see the eye doctor. We took her to the eye doctor and because of her age, they did pictures instead of the letters. She wasn't very cooperative at first, but then I realized it was because she really couldn't see what they were showing her.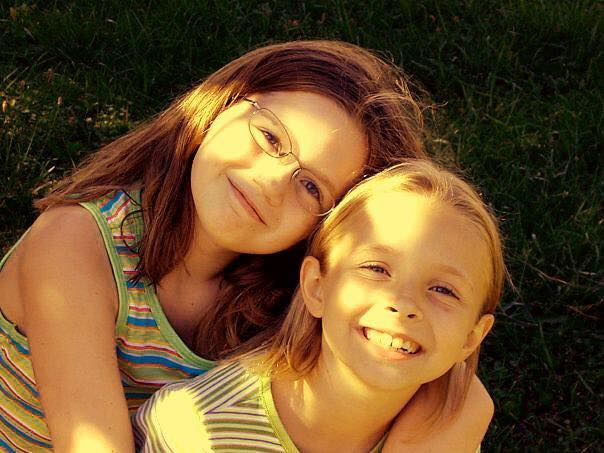 After the eye test was done we realized she was indeed in need of glasses. We had to wait for them to be ordered, which I was anxious for them to come in. I will never forget the day I took her down to have them fitted and our drive home. We went past a stop sign and she said, "Mom!! that says stop, S-T-O-P, stop! Here I didn't think she could read very well, when in fact she couldn't see the letters to do so. I was so excited and yet felt so bad because had I known, I would have gotten her in much sooner. She is now 21 and has used contacts since she was old enough to do so. She still has glasses to use when she isn't wearing the contacts. Her eyesight in the past few years hasn't gotten worse but it hasn't been 20/20 in forever. I wish back then that The EyeQue Insight™ was available. Possibly I could have figured her eyesight issue way before I did.
After all of these years, I had never had that explained to me until reading about it on their Kickstarter page. I find that so interesting. I am including the results below. Visual acuity for the left, right and dual eyes in these results you can see. Adriana is able to see at 20 ft what someone with perfect vision can see at 40 ft away in each of their individual eyes. With both eyes, she is able to see at 20 ft what someone with perfect vision can see at 25 ft.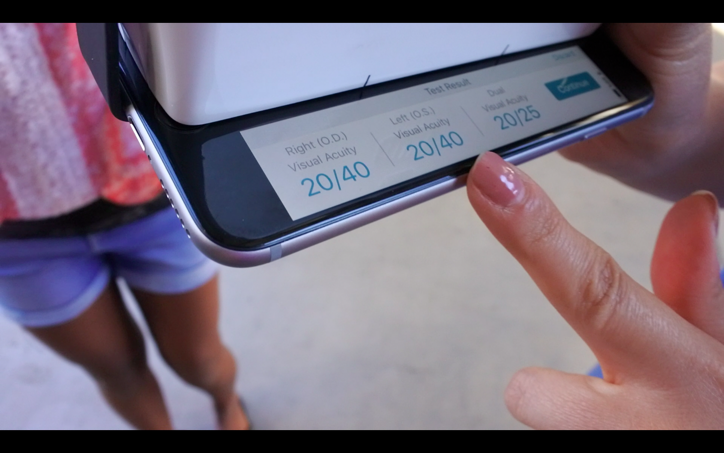 Easy to Use
You will find that The EyeQue Insight™ is easy to use, will save you money and time. With our daily lives so busy who isn't all about saving time and money?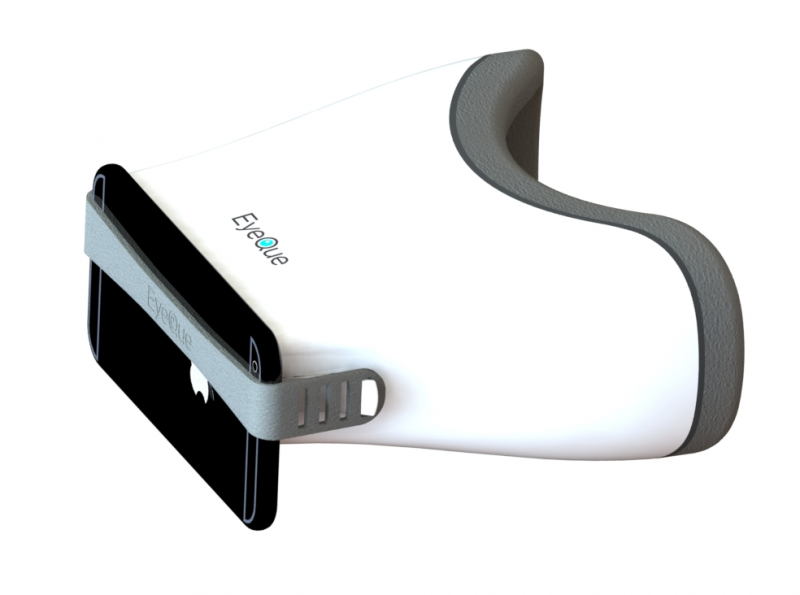 Why EyeQue Insight?
Screens vision for 20/20 to 20/400 in under 3 minutes, providing exact measures of single and dual eye performance
Creates a digital vision history where a change indicates that a doctor's visit would be advised
Tests your current glasses or contacts to determine if an updated prescription may be required: You will not have to run into the eye doctor if you are curious if your eyes have gotten worse. This right here saves money.
Instantly records and securely stores results, making data available to share with others.
One EyeQue Insight can be shared with many people, making it a value for families and suitable for testing large groups.
Runs in gamified mode for children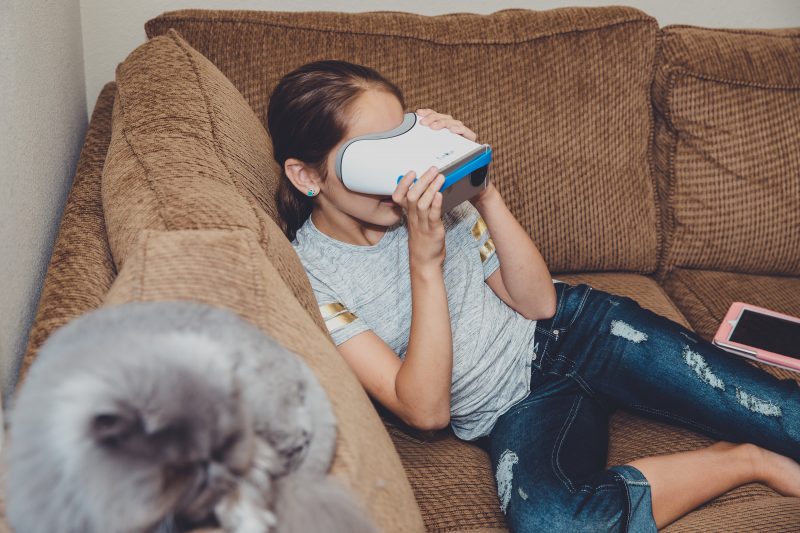 What Plans are Still Offered on their Kickstarter
KS Special Pricing:
SUPER Early Bird Special $65 sold out

Early Bird $75
Awesome Bird $85
Small Biz Bundle (10 units) $650
Big Biz Bundle (20 units) $1200
*They are open to B2B as well like schools, pediatricians, camps, DMV etc. which is why they have business bundles!
One thing that I am so excited about for them is they are more than halfway to their goal! You can do one of their Awesome Bird's for $85 and get yours plus your first year free on their app (which after will only be $4.99 a year). Visit them here.