Every parent dreads that horrible note home from school. You know the one – the letter than announces that a child in your child's classroom has head lice. Or even worse, the one that says that it's your child with the infestation of the icky little critters. Just the idea is enough to have us all scratching our heads! Then, once the shock has worn off, we find ourselves scrambling to find a safe, non-toxic lice treatment solution to nip the problem in the bud.
What are Superlice?
If lice are not cringe-worthy enough, Superlice have become more and more common in the past several years. These bugs have developed a resistance to the standard chemical lice treatments, making it a real challenge to get rid of an infestation. In order to get rid of lice, LiceGuard has worked to develop safe, non-toxic lice treatments that will help parents to get rid of these super-bugs without using the harmful treatments that have become less effective.
Safe, Non-toxic Lice Treatment From LiceGuard
Getting rid of lice is easier than you think with non-toxic treatments from LiceGuard. Their Lice & Egg Shampoo is formulated to break down the bonds between the eggs and nits and the hair. This makes it three times easier to comb through and remove the nits, ensuring that you'll be able to have your child's hair free of lice in less time! There are no toxic chemicals within the formulation, making it a product that parents can be comfortable using on their children.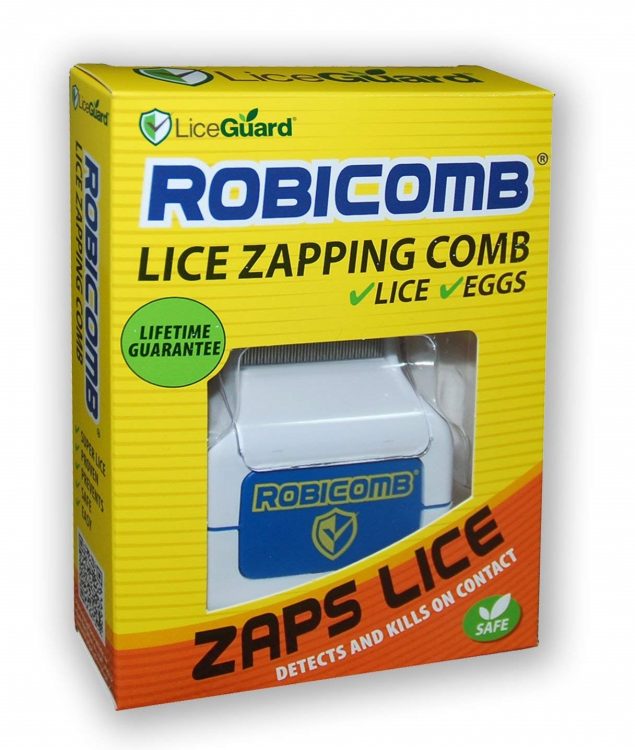 The RobiComb from LiceGuard is an effective way to eliminate lice from your child's hair and it is safe and chemical free! It uses a small electric pulse that is safe for children, but kills lice on contact. Just comb through their clean, dry hair with the RobiComb and you'll be able to get rid of all of those pesky pests. Just one RobiComb can treat everyone in the family, making it a less costly and time consuming way to help manage an outbreak of lice within your home. Plus, you can spend just five minutes a week using the RobiComb as a preventative measure!
Stop Lice Before They Take Hold
They say an ounce of prevention is worth a pound of cure and that certainly is the case with lice treatments. Not only can you use the RobiComb to help avoid a nasty outbreak of lice in your home, but LiceGuard has another great product to add to your prevention arsenal. Their non-toxic Lice Prevention Spray coats the hair in just a few sprays to help provide 24 hours of prevention during a lice outbreak. That's peace of mind that parents will love!
Dealing with lice and Superlice isn't ever a walk in the park, but with these great, non-toxic lice treatment solutions from LiceGuard, it can be made so much easier. Plus, you'll be able to take comfort in the fact that you are using safe, non-toxic products that will keep your children happier, healthier, and free of lice!