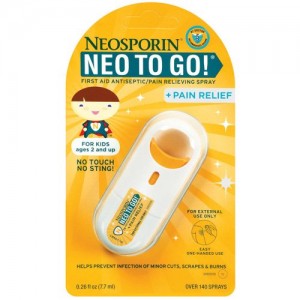 Holidays are a time of fun and laughter. But boo-boos still happen. Whether it's a scraped knee, or even just a chapped lip, Band-Aid and Neosporin have all the solutions for you!
Neosporin Neo to Go! is a handy travel size antiseptic – perfect for your holiday travels! While my diaper bag and handbag are always overloaded with full-size products with less-than-ideal dispensers, this handy travel size is made for convenience! The shape allows it to be clipped to a key chain and the handy spray makes it just as good as a full size solution. It offers no-sting pain relief for children age two and up, so that the tears will dry up fast!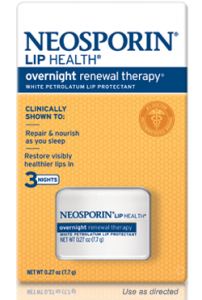 Neosporin Lip Health Overnight Renewal Therapy is the solution I've been looking for. My lips get so dry in the winter, sometimes I feel like there's just so much I can do to keep them moist. This amazing lip protectant has lasting results that keep my lips feeling soft and hydrated so I don't need to keep on moisturizing.
Band Aid makes the coolest adhesive bandages ever! Seriously, they've taken it a step beyond Mickey Mouse this time. Of course they've still got some of your kid's favorite characters – especially the new and updated ones! They've got Hello Kitty, Jake and the Neverland Pirates, and of course, Frozen for your obsessed child. But, what if you're not a kid and you secretly adore designer band aids?
Band Aids have some for us too! From J. Crew to Crewcuts, plus Isaac Mizrahi as well, Band Aid has teamed up with some brand favorites to create bandages for big people too. The "Our Veteran Heroes" Band-Aids have cool patriotic prints. Plus, 5% of their sales go to support our veteran heroes.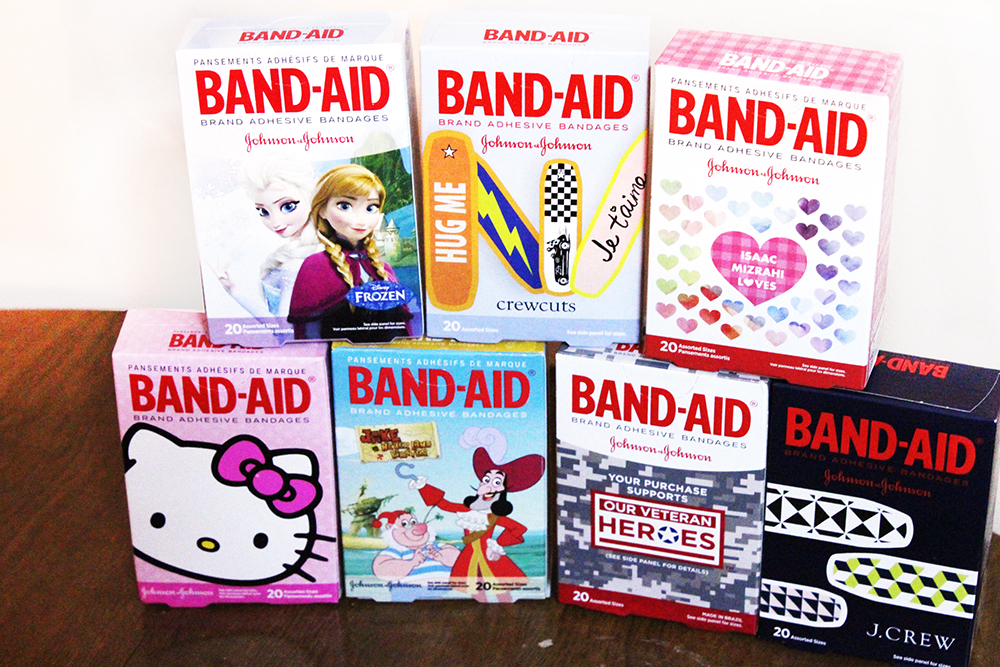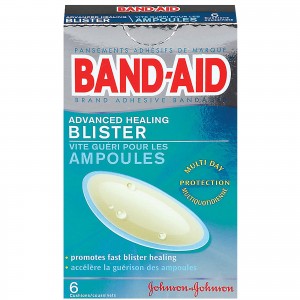 Band Aid Advanced Healing Blister takes care of those tougher boo-boo's that need a little more attention. It promotes faster healing of blisters and has a waterproof seal that lasts for a few days. It's sterile so you can use it on open blisters, sealing out germs and such and protecting it from infection. So whether it's a new shoe that rubbed you the wrong way, or a burn from all that holiday cooking, the Advanced Healing Blister bandages will take care of the problem in an effective and convenient way.
"America's #1 bandage brand covers all your wound-protection needs. BAND-AID® Brand Adhesive Bandages have covered and protected cuts and scrapes for millions of people over 90 years. We are committed to providing high-quality and innovative products for you and your family."
Connect:
Disclaimer:
This product was received from the Company for review purposes only. All thoughts and words in this post is my own and I was not paid to endorse it. I am only voicing my opinion about this product.