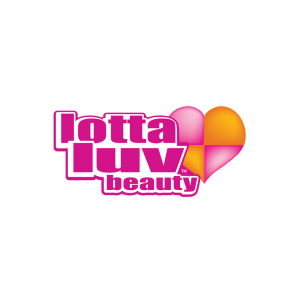 The sweetest products, the greatest tastes and the fun brands you Luv- made with a Lotta Luv!
My daughter recently celebrated her fifth birthday. I swear she went to bed a four year old obsessed with being a princess, Play-Doh, and everything LEGO and she woke up a complete diva. Suddenly she wanted to wear outfits to school that were "totes cute" … I thought we had already been dressing her that way but apparently I was slightly mistaken. She also wanted her hair done every single day; which is rather difficult for a momma that isn't ultra girlie and into doing her own hair AND she decided it was time to start wearing makeup. The hubs and I had to put our foot down somewhere. Cute clothes are fine and dandy, doing her hair daily for school … okay, we can work on that. But makeup … we are talking complete out of the question! Then, she did the worse thing she could have possibly done, she gave me the mega supreme puppy dog eyes with her little lip sticking out and I was had. Thankfully, we were able to reach compromise and she settled for "lipstick." Well, we at least call it lipstick.
Enter Lotta Luv and their collection of lip-licking, tasty lip treats that will keep your lips soft, shiny, and sweet! Totally perfect for me and most certainly perfect for my little one as well; especially with cold weather and chapped lips season quickly approaching! DOUBLE SCORE!!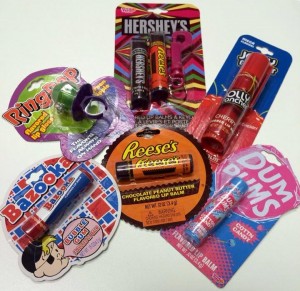 Lotta Luv offers over 200 different flavors in lip balms and lip glosses from some of the sweetest brands around. Sure, variety is the spice of life but with over 200 flavors, the real problem is deciding which one (or twenty-five) to pick! In fact, I just went through their brand list and there are over 70 to choose from!
Lotta Luv features some of the biggest confectionary and beverage brands around such as Hershey's, Jolly Rancher, Nestle, Pepsi, Twizzler, and Wonka to name a few. They have also partnered with Disney brands to bring a magical touch to the collection! Talk about lip-licking goodness, even I have been known to "borrow" a couple of my daughter's balms for the day just to add a little flavor to otherwise ho-hum events such as grocery shopping or hitting the malls this holiday season. Okay, okay … I admit I have worn them while working too. They add an extra touch of shine that lights up the face and did I mention they taste amazingly delicious?!?!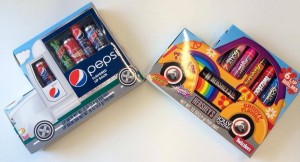 Did I mention they have added new products to their line? Our favorite is the scented nail polishes in fun flavors for your toes and your nose! Check out Lotta Luv's Trends & Treats page for further details and other new surprises.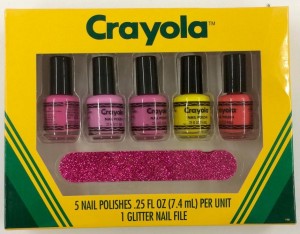 If you are still looking for the perfect stocking stuffer or perhaps the perfect gift for the little princess, diva, pre-teen, college student, adult … okay, anyone that would appreciate flavored lip balms and glosses that provide a touch of sweet without the guilt, check out Lotta Luv and their collection of products!
Connect with Lotta Luv: Shop | Facebook | Twitter
Disclaimer: This product was received from the Company for review purposes only. All thoughts and words in this post are my own and I was not paid to endorse it. I am only voicing my opinion of this product.