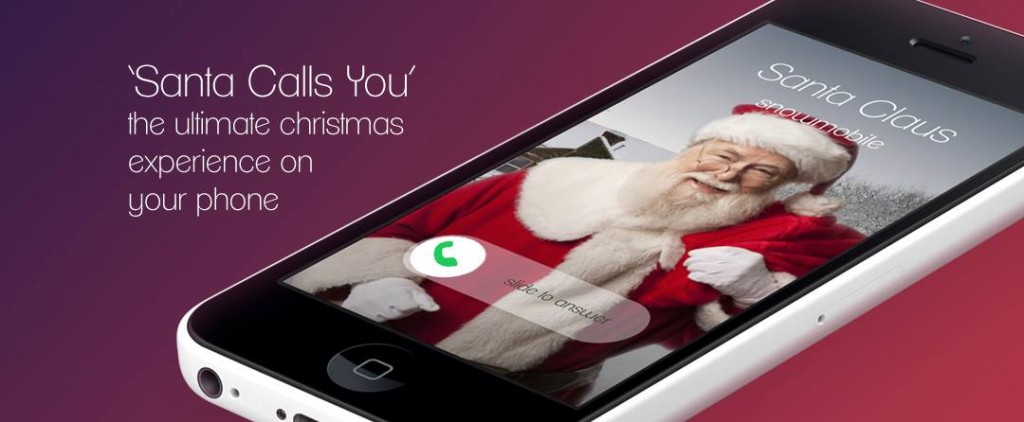 Make Christmas 2014 extra magical with Santa Calls You. Having been released at the start of December 2014, Santa Calls You, created by 3dotJ Studio, offers you the chance to receive a customized phone call from Santa himself!
Santa Calls You plays a pre-recorded audio clip to make your child think that Santa is calling to say "hey!" With clever use of customization, Santa Calls You can make anyone believe that Santa has had a cheeky few minutes to step out and make a phone call.
Santa Calls You offers two modes, Santa Calls Kids and Santa Calls Parents, allowing the control to be in your hands!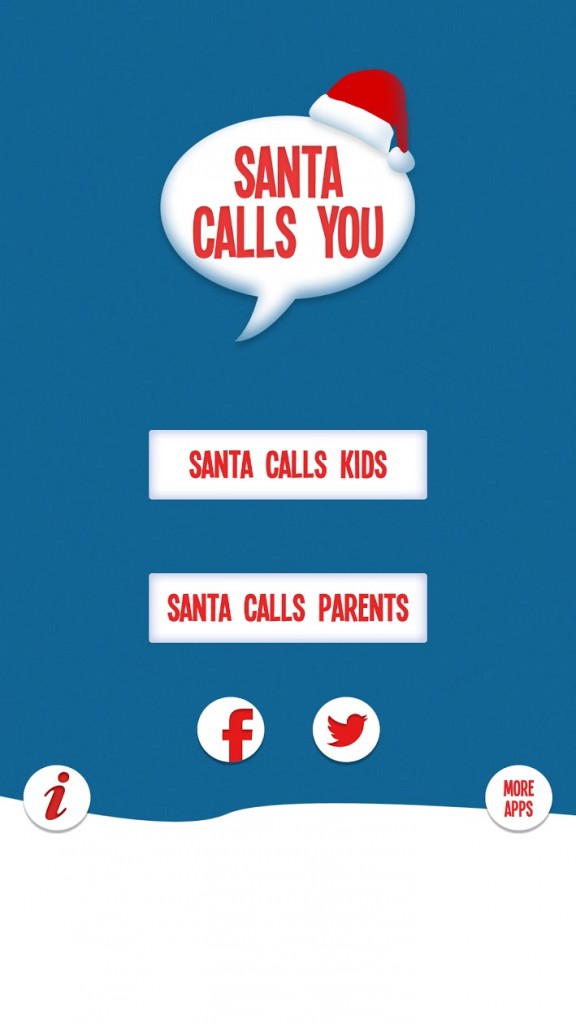 Santa Calls Kids offers an experience that no child would forget. The parent would work their way through easy to navigate menus, selecting option such as gender, if the child is on the naughty or nice list, why the child has been naughty (if they are on the naughty list) and the main gift desired by the child. When the phone call is answered, a pre-recorded voice will play, talking about all of the options you selected. It's as if the real Santa had called you!
Santa Calls Parents simply offers a realistic "Incoming Call From Santa" view. A ringtone will play and show the incoming call from Santa. When the call is answered, no sound will play, allowing the parent to hold the phone up to their ear and 'talk' to Santa in front of their children ("I was just calling to tell you that Dean hasn't gone to bed on time!").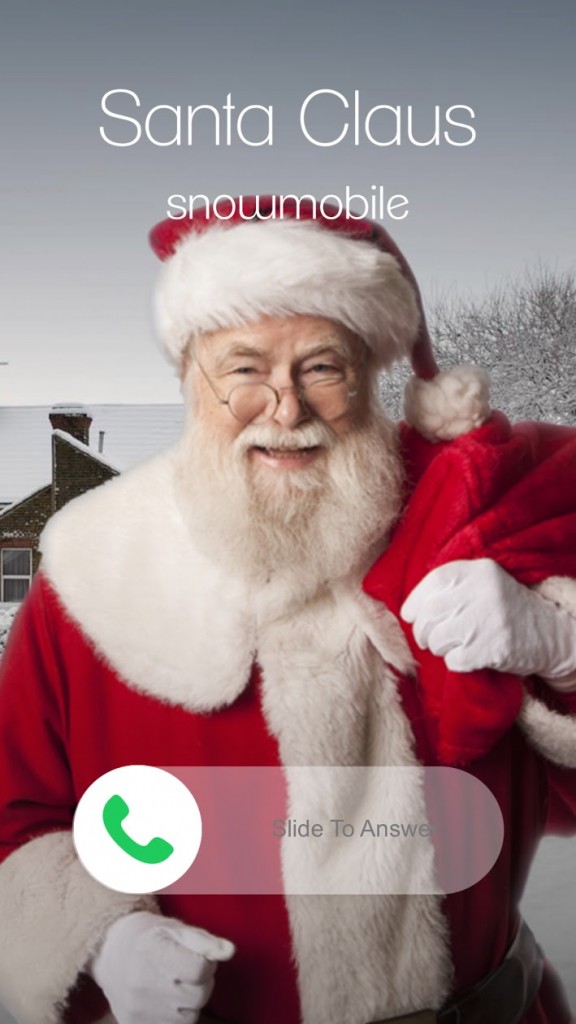 Christmas is magical to all children because of the belief that Santa is real. A phone call from Santa himself can make sure this Christmas is unforgettable. The reaction from the 4 year old in this video says it all: http://youtu.be/M7onRaDKCX0
Santa Calls You is a fun way to reward your child for behaving well, as well as giving you the ability to give the child a friendly and positive reminder that they need to behave if they want to be on the nice list this year.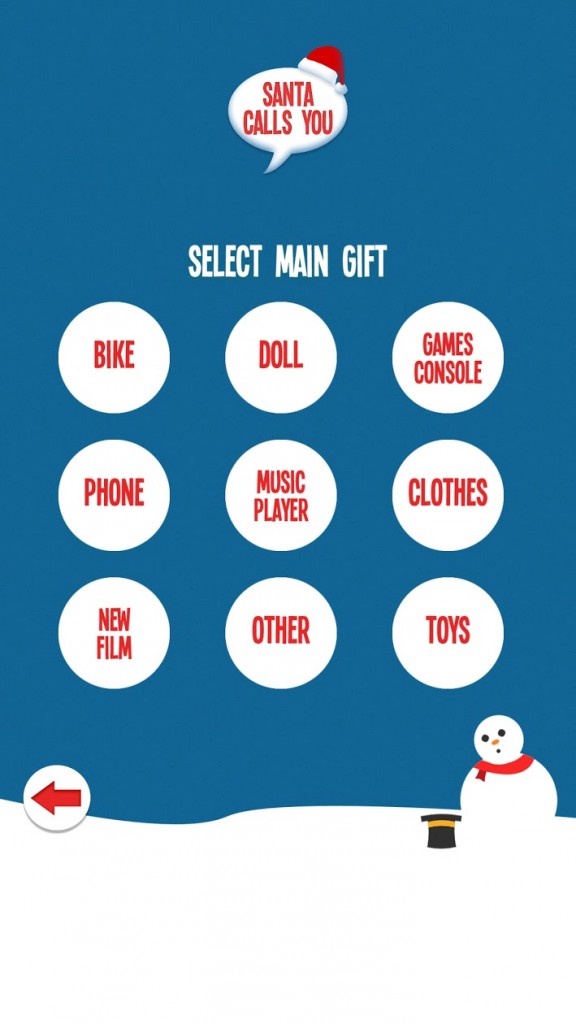 With impressive graphics, a great amount of customization and easy to use option input system, Santa Calls You is without doubt a must have for Christmas 2014!
The app works on Apple devices running iOS 7.1 and above. You can download it from the Apple App Store https://itunes.apple.com/us/app/santa-calls-you/id938099257?ls=1&mt=8
The app cost $0.99 and there are no in app purchases required or call charges (because the call is totally make believe.)
www.3dotj.com/santa