When it comes to running your mom blog, you know how important it is to stay updated about every trend out there. From accepting cryptocurrency payments after having read one of Brian Magierksi's blog posts to researching dropshipping now that you're selling mom-friendly products online, you understand how to make a modern business out of your blog. You may have started by writing blog posts three to five times a week, slowly gaining followers, but now you're selling ad space and being asked to write features for other bloggers.
But however well your business is doing, you know it's time for a change. You want more customers and readers, and one of the best ways to do that is by rebranding. A new look and feel that's totally fresh is exactly what you're looking for, and here's how you're going do it.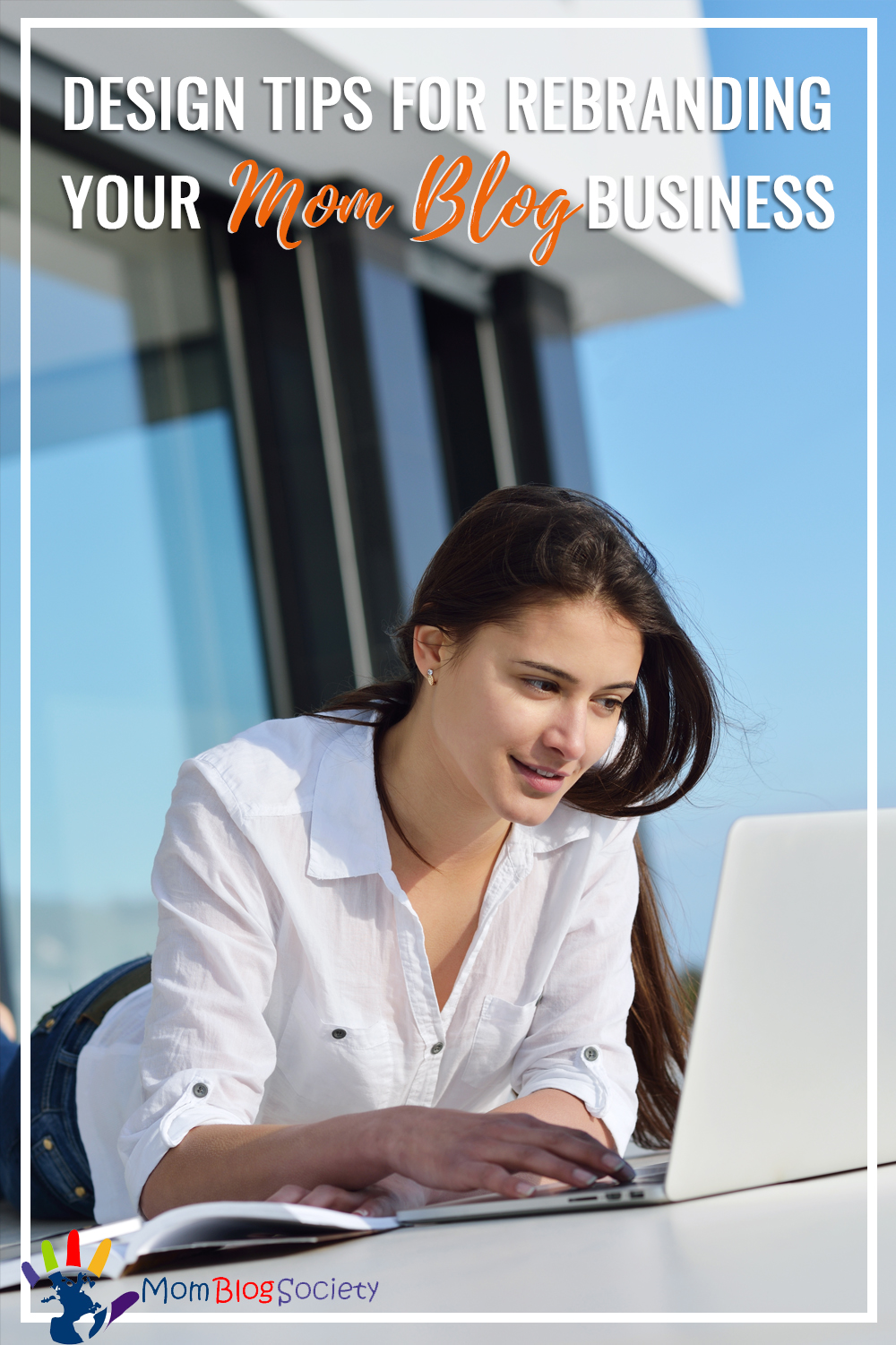 Understand your customers better
The first step to rebranding is to do some extra research on your customers. Sure, you may have sent out a survey here and there and have a general idea of who your readers are, but if you're looking to expand, you want to research these new audiences, too. For example, if you want to attract Gen Z mothers, you need to understand their needs; this generation is getting older and will need some advice once they start having kids. And consider this statistic: 69 percent of Gen Z'ers think ads are disruptive. If you want to sell them a product or service, it'll require creating a new section of your blog to review your services, which is more authentic than ads.
Researching your customer base will not only help you understand what your blog might be missing but will also give you clues about what colors to choose for your redesigned page, how often to post, and on which social media platforms. To learn more about understanding your customers, check out this article from KissMetrics.
Check out your competitors
One of the best ways to understand what aesthetic you should be going for during a rebrand is to see what competitors are doing in your field. There are so many mom blogs out there already, but no doubt there are a couple that have always inspired you, which means it's likely to inspire customers, too. In addition to brainstorming which fonts and color palettes match your personality, message, and customers' preferences, you also want to see what other blogs are doing well.
It's not about copying them, but it is about getting inspired. According to CreativeBloq, you'll want to "look at the colours, typefaces and visual styles used by rivals, and then create something truly unique, positioned away from them all. Think of the varied uses, colours and sizes of your design. Then stand back and consider it with your client hat on." On Tumblr alone, there were almost 392 million blogs at the beginning of 2018, so it's time to rebrand your blog before someone else does it first!
Rebrand your social media profiles
In 2018, simply rebranding your blog isn't enough. The new aesthetic you come up with, new logo, and new voice you've established needs to be reflected in all your social media profiles. Everyone's doing it these days; even attorneys like Aaron Kelly at Kelly Warner Law are attending tech conferences so they can become as contemporary and connected as their clients. And because you've already researched your customers, you'll know what style works best for them. This same "feel" should also be used in your social media color palettes, the hashtags you create, and what images you include in your posts.
In addition to staying consistent in your aesthetic across each social media platform, you also need to pick logos, fonts, and colors that look good on a phone screen or tablet of any size. US customers are now spending five hours a day on their phones, and a large part of that time is spent reading blogs like yours.
According to 99designs, it's all about understanding which social media platforms your clients will be on and how they're going to interact with your content. "Classic design problems like white space and edges come even more into place when taking into account social media banner sizes and placements. Think about where your audience will be interacting with your brand online, and how you want them to feel every time they interact," they explain.
By following these tips, you'll be able to rebrand your blog and get more business than ever before.
What do you think is the most challenging aspect of rebranding?