Looking to make a good commission online by selling products? While it is easy to make online commission in a short period, you need to know how to do it right. Affiliate marketing is one of the more popular options to earn a commission online and involves selling popular products, but it isn't the only one.
If you want to supplement your income source or to make a full-time income, it can be done without spending a single cent from your pocket. Let us look at how you can make money online through affiliate marketing and other popular methods. These simple steps will help you earn your first commission soon.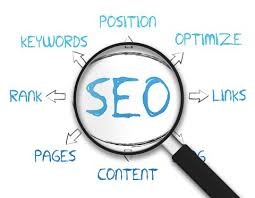 Step 1 – Learn What Affiliate Marketing Is
As an affiliate, you resell online products from your own site to make money.
You get paid in commission and the profits depend on the sales you achieve during a particular period.
You just have to sign up for one of the popular affiliate networks.
While there are a number of networks to choose from, Clickbank is one that is really popular. Affiliate partnerships come in different forms like commission per user or per sale.
An affiliate helps make more sales and earn more money.
If you don't want to take the steps yourself, you can work with a digital agency who can help.
Step 2 – Sell products that are in demand
Sometimes, you do not even need to join an affiliate program. Instead, you can just check on the items that are in demand around you, but unavailable for the average buyer. You could then buy in those items and trade and sell them in your country or neighborhood.
Identify – Look at the location you live in and identify specific or particular items that are missing but are currently in high demand in the area.
Buy – Once you figure out which items are on demand but missing simply go online to eBay and purchase the items and ship them to your location.
Sell – Once you receive the items, you can put the items up for sale. eBay takes a percentage of the profits, and you get to keep the rest with you, as simple as that.
Have the eBay product selling a link on the Squeeze page (discussed below), so that any visitor is directed to the product you're selling on eBay and directly buys from there. For each sale, you earn a commission and a profit!
Step 3 – Make a List
As an affiliate or online marketer, you can make more sales in different ways and that's where the fun really starts. Do research on the market product. You can choose a product that people are searching for more. Then, make a separate website for each and every single product and get the targeted customers to your product.
Look for most bought products on sites like Amazon
Look for products that you can sell easily
Create user engaging pages that make for easy sales
Step 4 – Create your own Blog
It's easy to create your own blog. Go in for the different hosting options from popular hosting sites like godaddy.com and bluehost.com. Choose a hosting plan that you want. Blogging helps individuals share an opinion, discuss different topics like drugs, health, and beauty and then share it online. You need to create informative and engaging content.
Find a blog provider that can offer you hosting plans according to your budget. Most hosting plans start at around $5 or less a month, so it really isn't that costly.
Step 5 – Install Google Adsense
If you've set up your own blog and can bring in a good amount of visitors, you can have Google Adsense on your web page. Google Adsense helps you earn a steady source of revenue each month, which can be a couple hundred dollars at least with engaged visitors. Earning your first commission online isn't that difficult.
With time, you will be able to earn more than what you thought before. Successful affiliate marketers can earn a steady full-time income from this, and it isn't as difficult as you might think. Affiliate teaches you all about affiliate marketing that you need to know. Check out a good affiliate marketing blog to know all about how you can start.